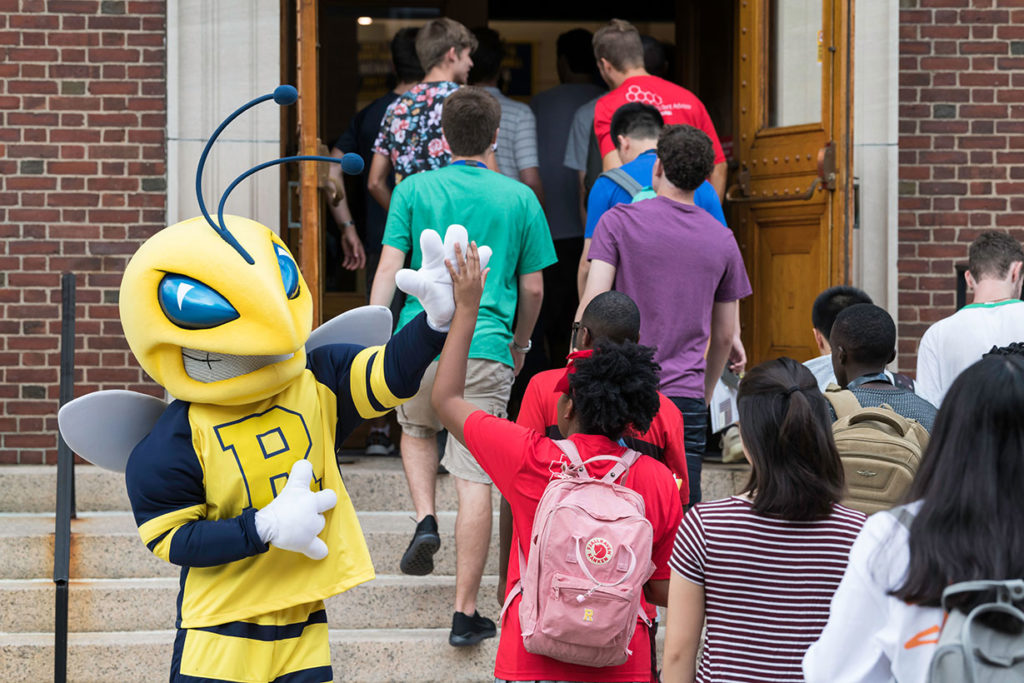 High school/community-based organization visits
Most of our high school and community-based organization (CBO) visits take place from August through November. Visits typically last 30–45 minutes and provide you with an opportunity to connect with one of our admissions counselors. These visits are a great opportunity for you to meet an admissions counselor in a more casual setting and learn more about the University of Rochester. We do our best to personalize these sessions for each visit and encourage you to ask whatever questions you'd like answered.
Join our mailing list to recieve a notification if a University of Rochester admissions counselor is visiting your school. You can also check with your school counselor to learn if we are coming to visit.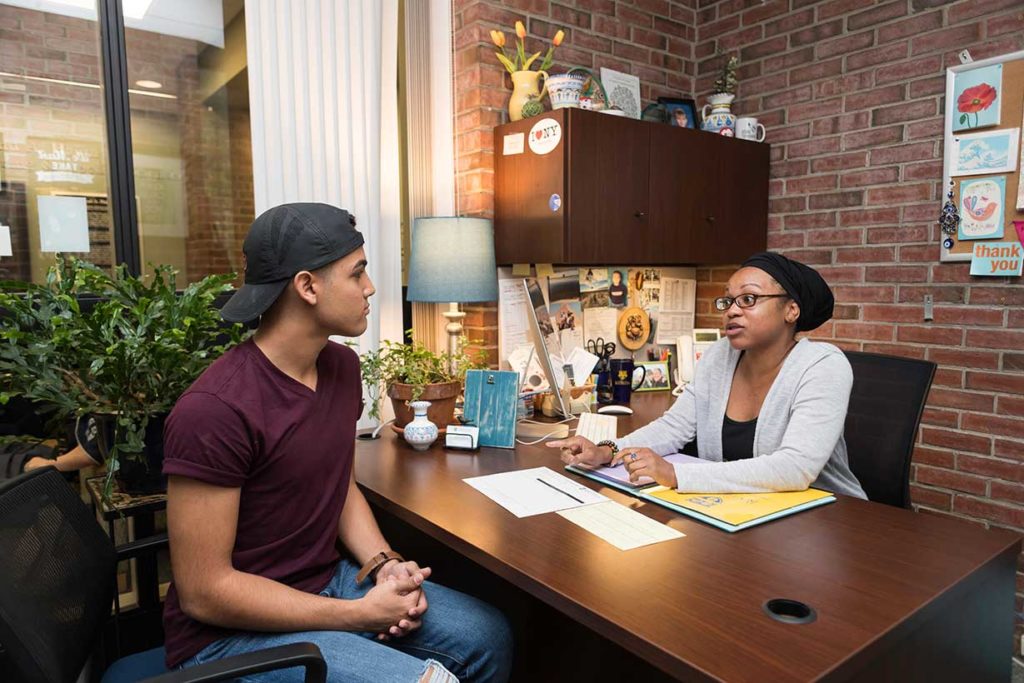 Interviews
Interviews are a great way to have a one-on-one chat with an admissions counselor. This year we will be holding in-person interviews around the United States. These will mostly be smaller events with one counselor interviewing one student at a time.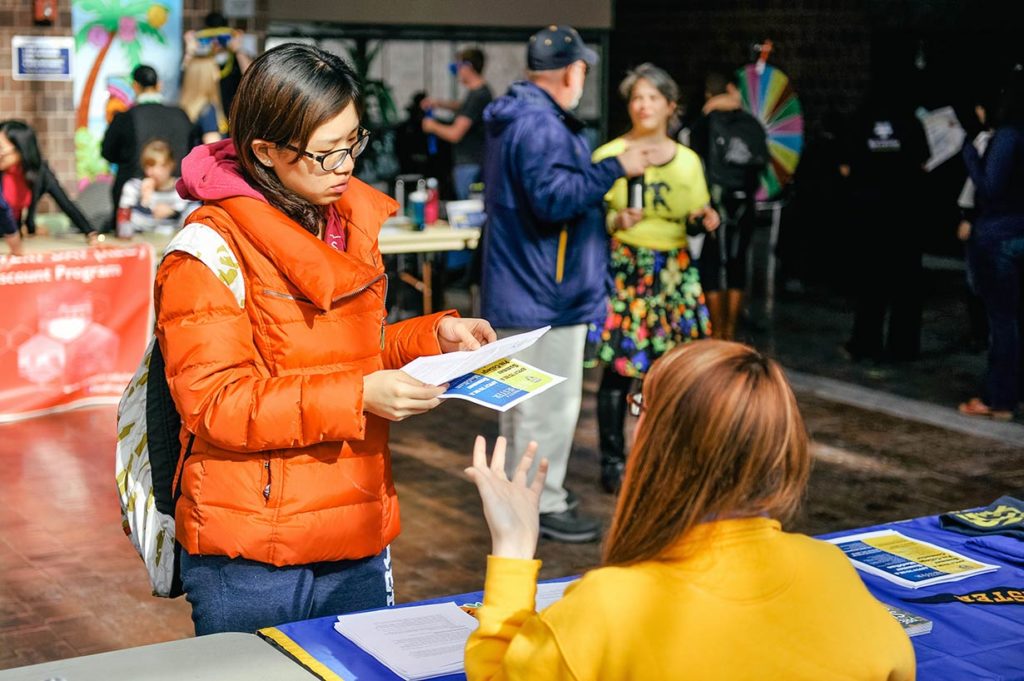 College fairs
Throughout the year, our admissions staff and alumni volunteers participate in college fairs in the United States and around the world. These fairs let you:
Meet briefly with an admissions representative, either an admissions counselor or an alumnus of the University
Collect informational handouts and other materials
Ensure we have your correct contact information in our system
Fairs are held in several types of venues, including high schools, convention centers, and hotels.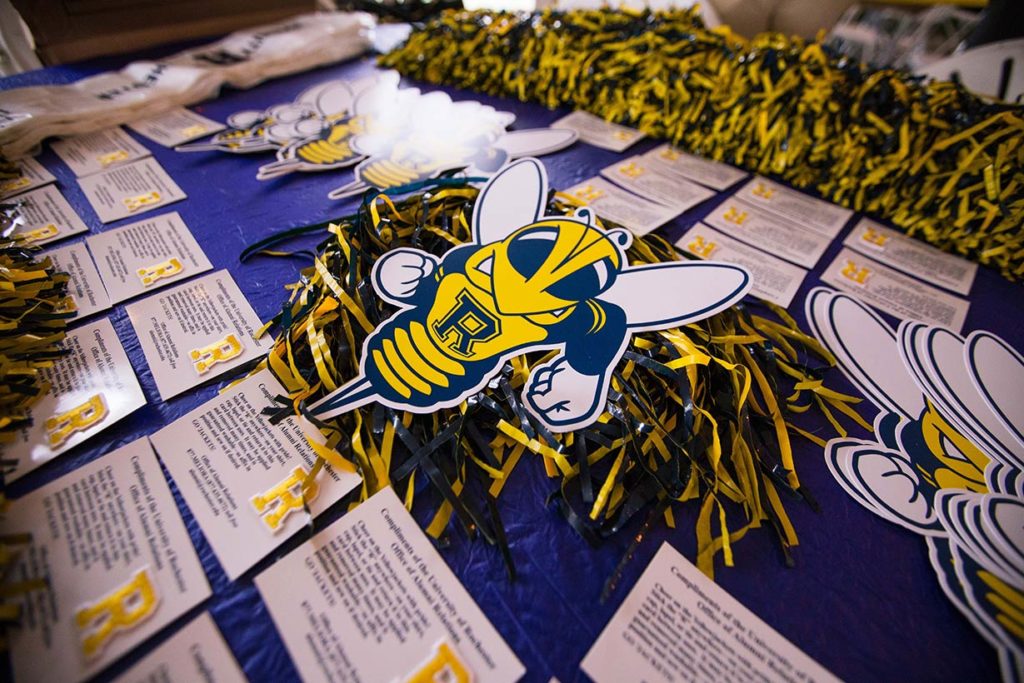 Tips + advice
How best to prepare for a college fair
Whether you're new to the college fair circuit or a seasoned attendee, you can get the most out of your experience by:
Having a list of the participating colleges in advance and marking which booths you want to visit.
Keeping an open mind.
Coming prepared with questions to ask.
Printing out your name, contact information, birth date, and graduation year on a sheet of printable labels. This will save you time from having to write all this out on inquiry cards at each college table.
Can't come to campus?
Check out our virtual events
Rochester offers several virtual events for students who are unable to visit campus in person. Find out what makes the Rochester experience different and ask any questions you have during a live virtual session.