The University welcomes international students to apply to the Pre-College Programs. International students make significant contributions to campus learning by fostering awareness of and respect for other cultures and by bringing unique perspectives into the classroom. Our pre-college counselors are prepared to help them adjust to a new culture, environment, and educational system.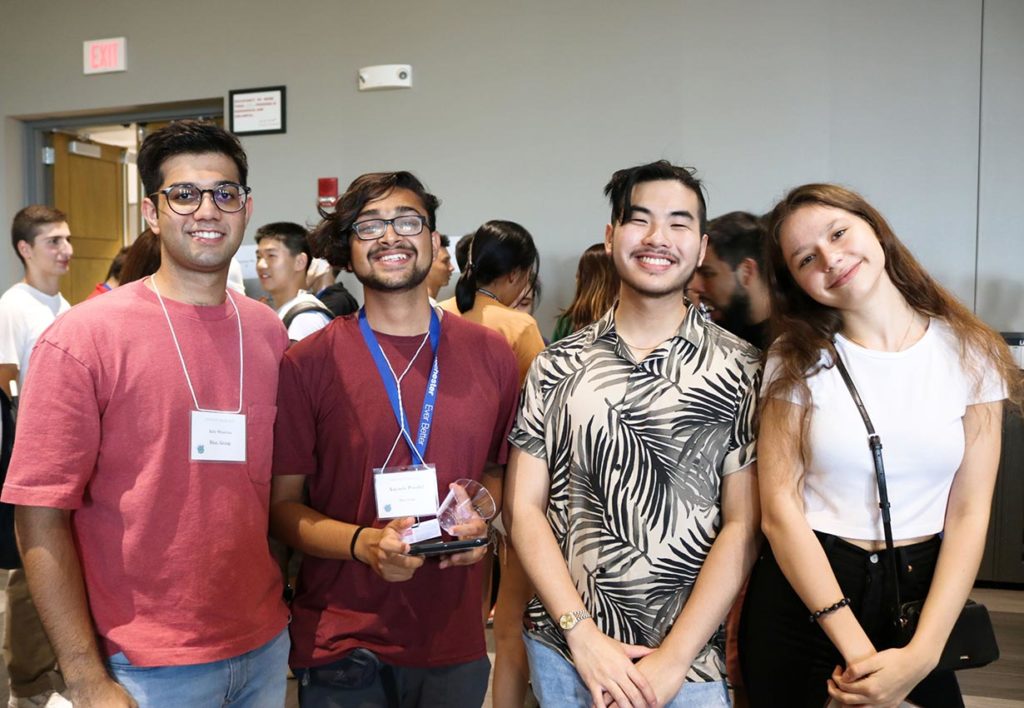 Invaluable Experience
"It's always a nice plus to see a pre-college program experience on a student's college application. It tells me the student has spent time on a US college campus and values learning year-round."
-Executive Director for International Admissions
For international students applying to the full-day programs, applications must be submitted by the advertised deadlines of April 1, 2022.
International students may apply to any of our Pre-College Programs, including the full-day, half-day, and college courses for high school students.
International students are encouraged to apply early. Your application will be reviewed and considered once all the required admission materials are received.
To be considered for admission, international students must complete and submit the following:
Online application
$60 nonrefundable application fee
Official high school transcript (provided by your school counselor)
OR
One letter of recommendation from a school official
One of the following to prove English fluency: Duolingo, InitialView, TOEFL, or IELTS. Applicants may ask to waive the interview if they meet one or more of the following criteria:

You are a native speaker of English
You completed at least three years of high school where English was the primary language of instruction
Only required for full-day programs
Short essay: Meliora is our University's motto, meaning "ever better." At the University of Rochester, we are always looking for ways to continue learning, and improve ourselves and others. With the course(s) you have selected/applied to, please share how you will use the knowledge from what you learn to make your world "ever better". In your statement please describe your passion for the subject matter, your motivation for enrolling, and what you hope to gain from this experience." (500 word limit)
International and non-US citizens participating in the Pre-College Program are required to have health insurance that will cover medical expenses within the United States in the event of an emergency. Travels Insurance policies will not be accepted, as many do not cover medical expenses. Short-term health insurance may be available through Seven Corners, Inbound Guest.
*Please note that this is only required for residential or on-campus programs.