Student Organization Spotlight: Forté Campus at Rochester
While the University of Rochester currently has over 50 academic and professional organizations for undergrads, one organization has a core focus on empowering women in business: Forté Campus at Rochester.
As the current secretary of Forté, and someone who has loved being a member since my first semester, I highly encourage anyone interested in exploring the business world to get involved with Forté. Read on to learn what Forté Campus is about and what opportunities are available through the club!
---
What is Forté Campus?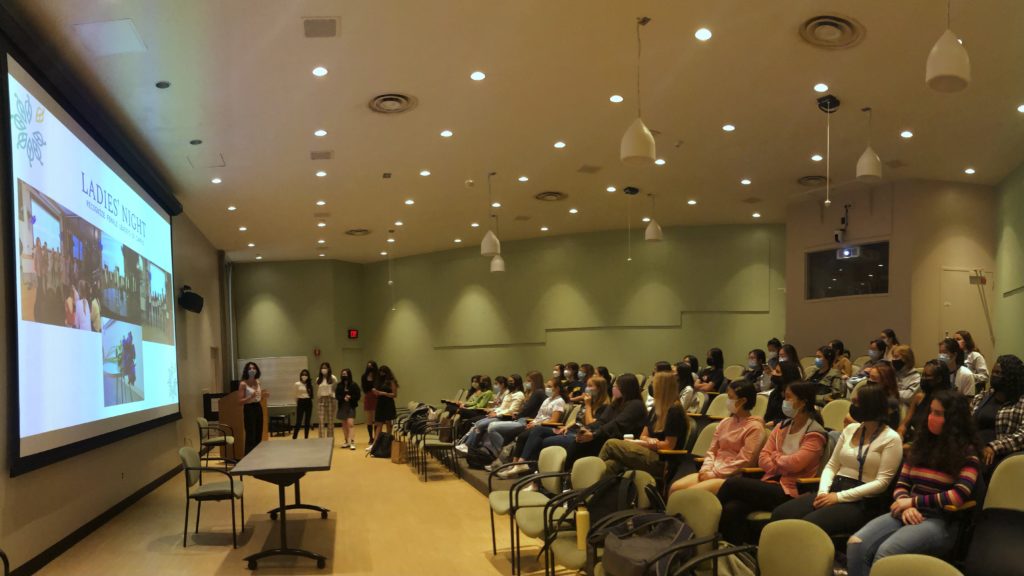 Forté Campus at Rochester is the second chapter of the Forté Foundation. As described on the Simon Business School website—which is the University's graduate business school—the Forté Foundation is "a consortium of major corporations and business schools dedicated to increasing the number of women in business."
At the University of Rochester, Forté Campus refers to the undergraduate student organization. However, the Forté Foundation also has a partnership with Simon Business School for women pursuing graduate business degrees, known as the Forté Fellowship program.
What can members gain from joining Forté Campus?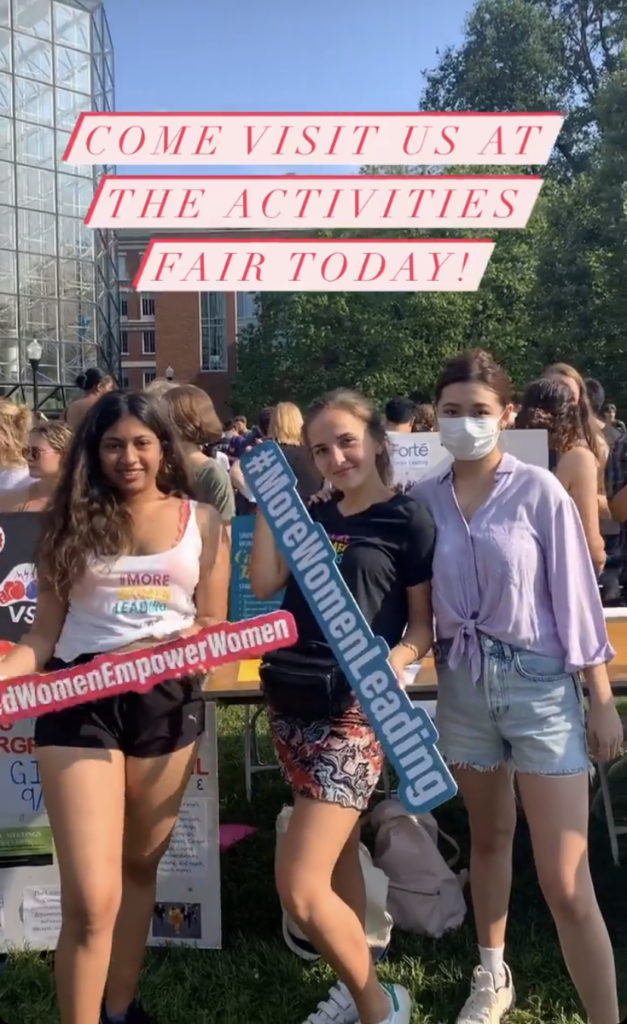 The primary goals of Forté Campus at Rochester are to provide members with networking opportunities, educational resources, and guidance for professional development. Above all, Forté Campus aims to be a community for supportive, ambitious undergraduate women on campus.
In addition to events organized by the Forté Campus e-board, which is comprised of current undergrads, Forté members also gain access to undergraduate resources available through the Forté Foundation, such as conferences and online certifications.
While Forté's mission places an emphasis on women empowerment in the business world, students of any gender or major are welcome to join.
What are examples of past events?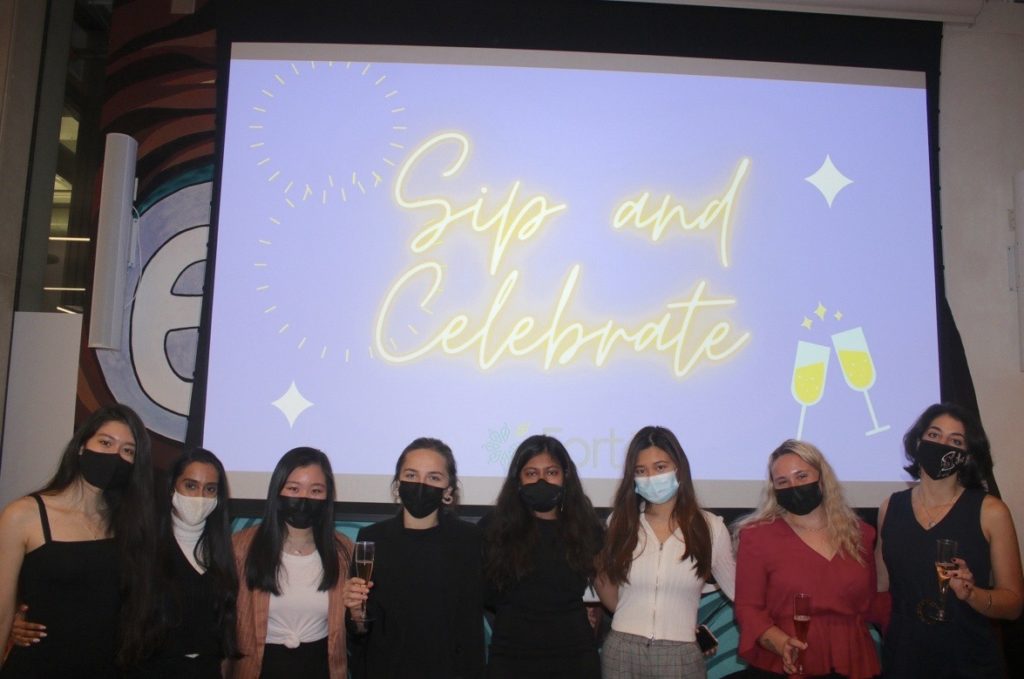 Forté Campus aims to provide a balance of professional and social events to allow members to both strengthen their business acumen and build organic connections.
To get a sense of what activities members can partake in, below are descriptions of events held this academic year: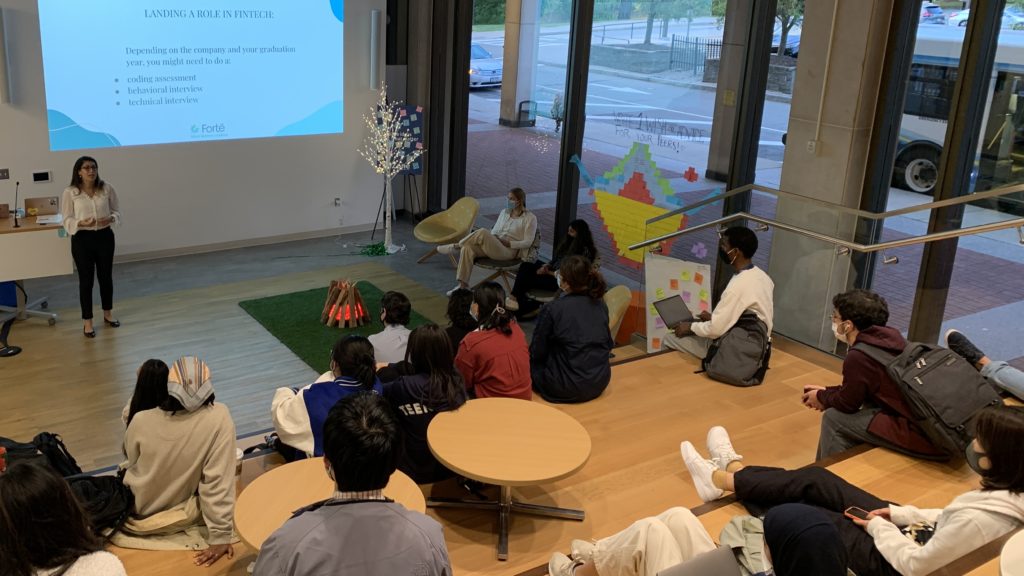 FALL 2021 EVENTS
1. LinkedIn Workshop
This two-part event included (1) an opportunity to have professional headshots taken by a photographer, and (2) a workshop to learn LinkedIn tips or have your profile reviewed by a staff member from the Greene Center.
2. Exploring Career Paths in Business
During this panel, undergrads who interned in a variety of business roles talked through the process of securing and thriving at an internship.
3. Mentorship Program Kickoff Panel
As part of the Forté Campus mentorship program—which pairs grad students in Forté's fellowship program with undergrads in Forté Campus—potential mentors spoke to undergrads interested in joining the program.
4. Fireside Chat with DEI Champion Rachael Gatling
At this fireside chat co-sponsored with the Greene Center, Forté e-board representatives chatted with Philips Healthcare executive and diversity, equity, and inclusion (DEI) champion Rachael Gatling about the role of DEI and being an ally in the workforce.
5. Board Game Night
During board game night, Forté members could play board games and bond outside of a professional setting.
6. Sip & Celebrate
Forté's annual "Sip & Celebrate" is an awards ceremony to recognize undergraduate women leaders on campus. This past year, the event featured performances from the Midnight Ramblers and Sihir Bellydance Ensemble, a motivational speech from the iZone director, and a presentation of flowers and certificates to award recipients.
Attendees were also treated to free refreshments, such as sparkling cider, to "sip and celebrate" during the event!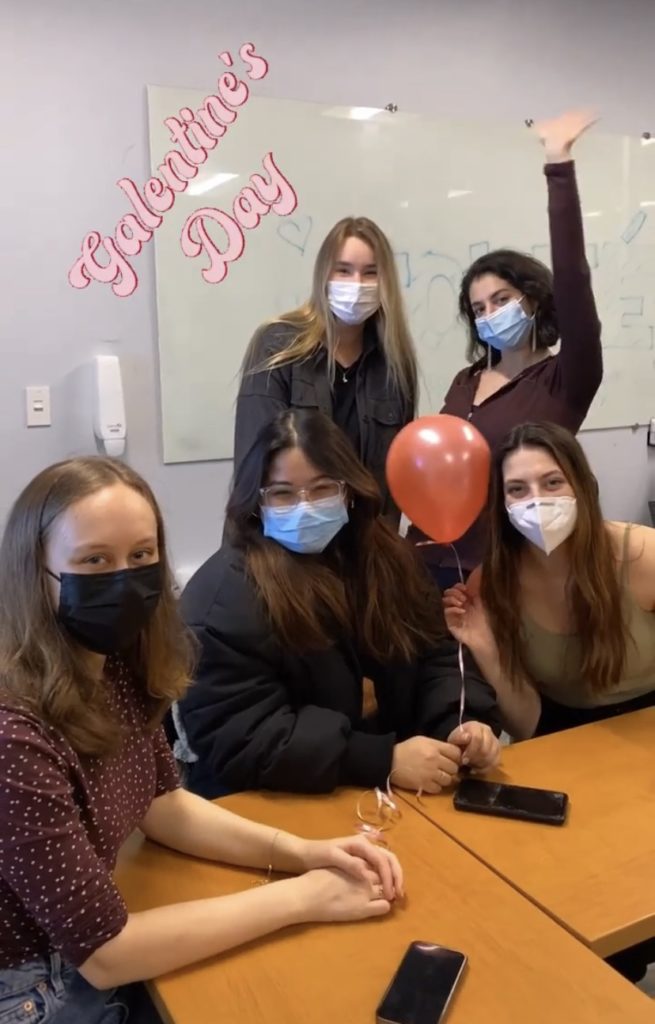 SPRING 2022 EVENTS (as of March)
1. Club Rochester ("Expand UR Hive" Edition)
To kick off the spring semester, Forté co-hosted Club Rochester with several Greek life organizations. Forté led five stations centered around personal branding, while other tables allowed guests to mingle and enjoy hors d'oeuvres.
2. Exploring the Six Tracks in Business
In this panel, co-hosted with the Undergraduate Finance and Economics Council, upperclassmen from UR's six business tracks shared their experiences with students wanting to declare a business major.
3. Galentine's Day with Forté
This Valentine's Day-themed bonding event allowed members to celebrate sisterhood, network with other members, and enjoy sweet treats.
4. Get Career Ready with Forté Campus
For the "Get Career Ready" virtual panel, recent women alumni from UR's undergraduate business program offered advice on how they landed jobs at companies like Jefferies and EY.
How do I become a member of Forté Campus?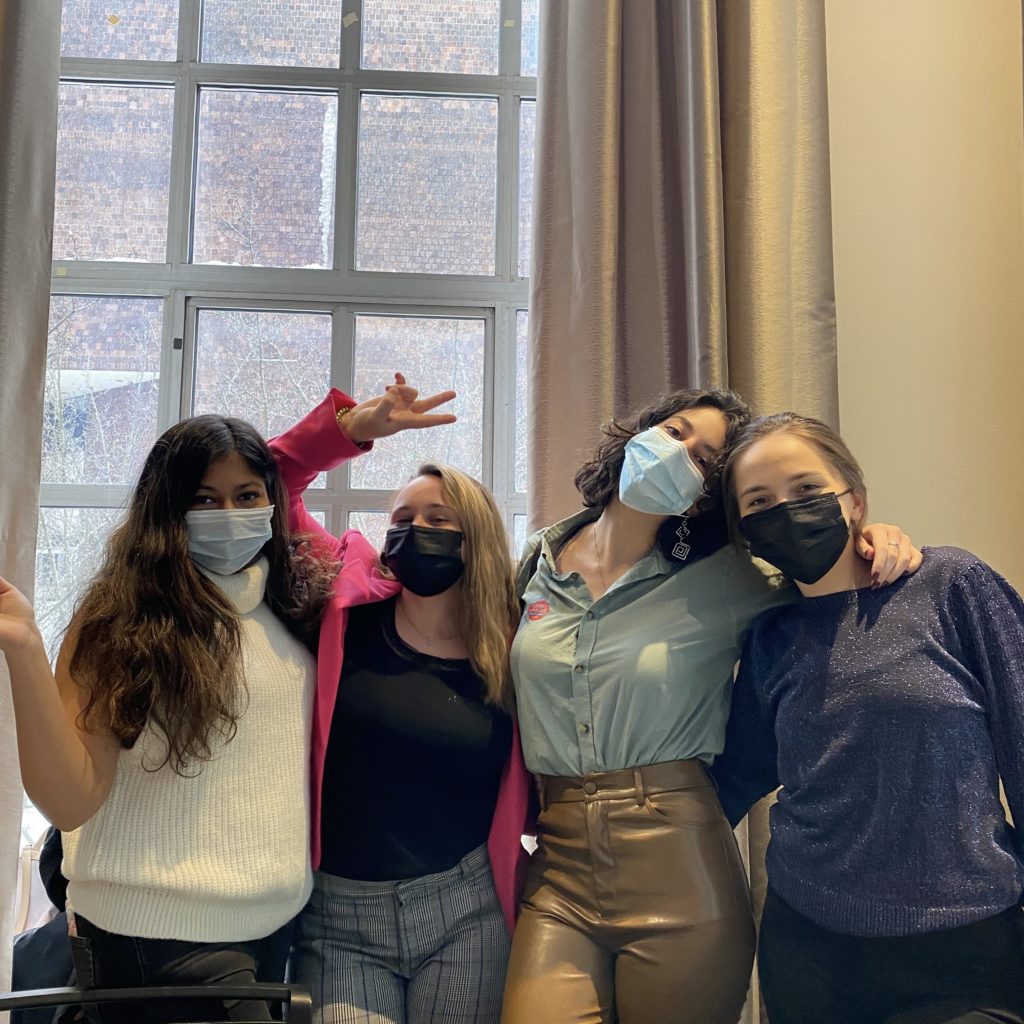 There are two easy ways to join Forté:
Sign up at Forté's table during the biannual Activities Fairs, held at the start of the fall and spring semester
Register online at any time on the Forté Campus CCC page
---
To learn more about Forté Campus at Rochester, you can follow the club on Instagram, Facebook, or LinkedIn. Make sure to sign up on CCC to stay in the loop about Forté's upcoming events and opportunities!