Let's Talk Gender, Sexuality, and Women's Studies
by Sara Kowalski, Class of 2017, Humanities Fellow
Are you passionate about issues of gender and sexuality from an academic, activist, or community perspective? If so, Rochester has many opportunities and resources for you! For example, you may want to take courses in gender, sexuality, and women's studies (GSW) or join a student organization like College Feminists or the Pride Network. Take a look at the groups below, and keep them in mind during your next visit to campus or when you join us in the fall!
---
The Paul J. Burgett Intercultural Center was established in 2013 but it just got its brand new space in Douglass Commons last year! Since then, it has become a more powerful and well-known resource on campus. Its mission is to "promote cultural awareness and engagement, educate on issues of identity, culture, and diversity, and provide avenues for intersection and opportunities for collaboration." This means opening and maintaining dialogues on "race, religion, LGBTQ issues, privilege, intercultural communication, bias-related incidents" and everything in between. Especially exciting is that the center recently hired a new LGBT+ coordinator!
---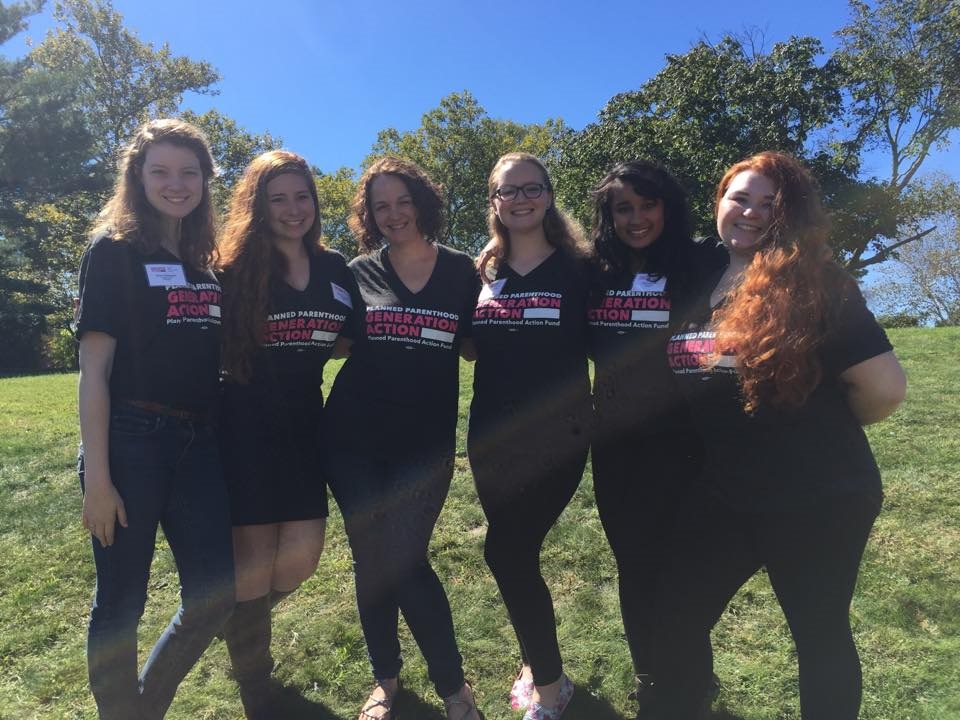 The College Feminists are devoted to educating the campus community about everything relating to equality. These topics range from cultural appropriation to toxic masculinity, from the question of racial dating preferences to the wage gap, and beyond. They also function as a platform to elevate the voices of people who have had personal experiences concerning issues of gender and sexuality. This is perhaps best represented by their popular annual event, The Vagina Monologues. It is especially important to the College Feminists that people with multicultural experiences have a voice and are represented as well. That is why they have been striving to become more intersectional and to work with other student groups such as the Black Students Union, the Asian American Alliance, the Pride Network, and more.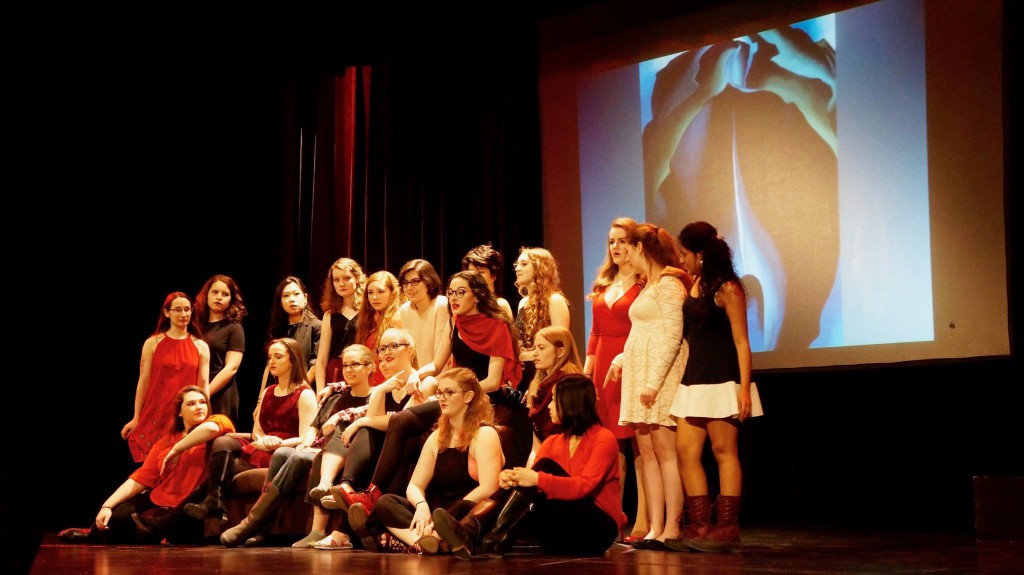 Check them out on Facebook!
---
Feminism for Breakfast
This reading group meets on a tri-weekly basis. It's co-hosted by the Susan B. Anthony Institute and the GSW Undergraduate Council, and it is a great way to immerse yourself in gender studies dialogue and literature without having to take a whole course. Not to mention free breakfast!
---
Gaypril
The month of April is the busiest of the year for Rochester's student organizations, and part of this is because it is also "Gaypril," a month devoted to appreciation of the LGBT+ community and awareness of LGBT+ issues. The Pride Network hosts another eagerly-anticipated Queer Ball that month and brings several guest speakers to campus. The College Feminists will also be working with the Intercultural Center's LGBT+ coordinator to host events.  And last but not least, the GSW Undergraduate Council hopes to bring to campus guest speakers such as scholars, activists, and filmmakers in April.
---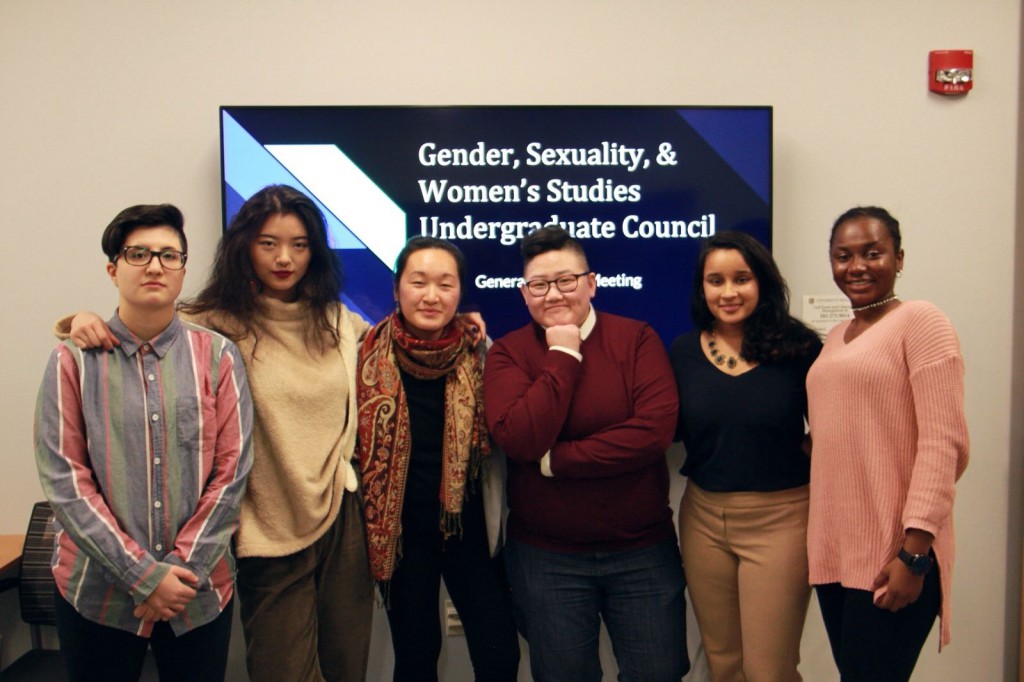 The GSW Undergraduate Council is a newly revived group on campus, coming back after a long hiatus, and they're coming back stronger than ever! The mission of the council is to promote gender studies to a non-gender studies audience and to expand the identity of SBAI (described below). They also function as a space and community for students majoring, minoring, or clustering in gender, sexuality, and women's studies.
Their biweekly meetings are a great place to teach and learn, because they are centered around student-led discussions.  The members of the council are very democratic and mindful, and it is important to them that they are able to hold intellectually-stimulating conversations even when (or perhaps especially when) not everyone agrees.
Check them out on Facebook!
---
The Pride Network is the heart of the LGBT+ community on campus. They host many events each year such as Gaypril, the Pillar Project (working with university Greek Life), the "As I Am" series, in which guest speakers come to discuss their intersectional identities, the "X-Agenda" series, in which the Pride Network and No Disclaimers together host a poet with an intersectional identity to perform on campus, and last but not least, the Queer Ball every semester!
The Pride Network is a very approachable and supportive group, and you do not have to be out to join. They are very careful about picture-taking at events, and everyone is very respectful and understanding. Not to mention, they co-host everything, and of course, allies are always welcome! Because of this, there is no chance of being accidentally outed.
Check them out on Facebook!
---
Susan B. Anthony Institute (SBAI)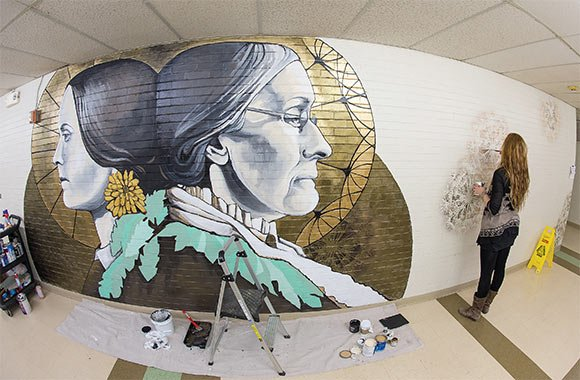 You can major, minor, or cluster in gender, sexuality, and women's studies through the Susan B Anthony Institute, in either the humanities or social sciences. SBAI also provides research grants and awards as well as assistance with independent study and internships opportunities. You do not have to be taking courses in GSW to apply for the grants, and you can even present your research at the annual Susan B. Anthony Memorial Conference. This year it takes place February 15, Susan B. Anthony's birthday!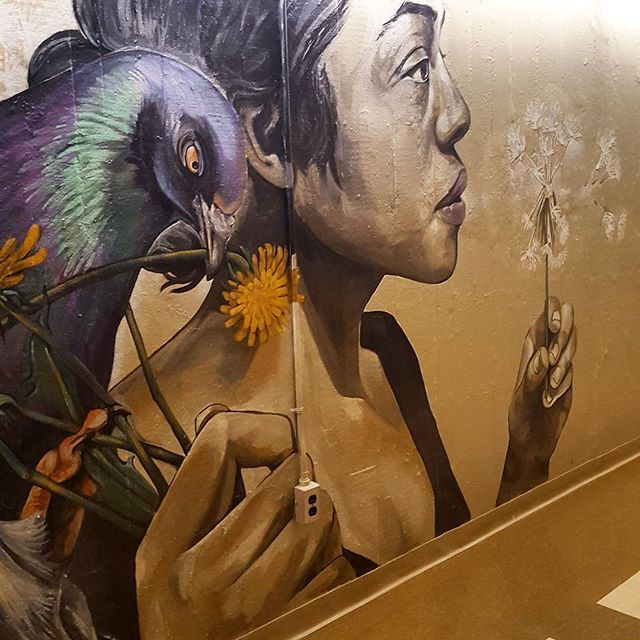 Check them out on Facebook!
---
TINT (Transgender, Intersex, Non-binary, Two-spirit)
Last but certainly not least, TINT is an informal social group on campus for transgender, gender non-conforming, and questioning students to come together. They hold weekly meetings, which you can learn more about by emailing rochester.tint@gmail.com.
Have other questions about LGBT+ life at Rochester? Check out Rochester's LGBT+ page, and especially the prospective students section!