by Sara Kowalski, Class of 2017, Humanities Fellow
UR Makers is a fantastic new student group on campus dedicated to bridging the divide between art and technology. Students learn to work together as a team to make their ideas a reality.
According to UR Makers' president David Lippman, "Our goal is to just be a club that's collaborative and interdisciplinary, where your skill level or your field of study doesn't matter . We come together on Saturdays from three to five and make something cool that is not really strictly academic but at the same time isn't just fanciful. It provides some value to the school community."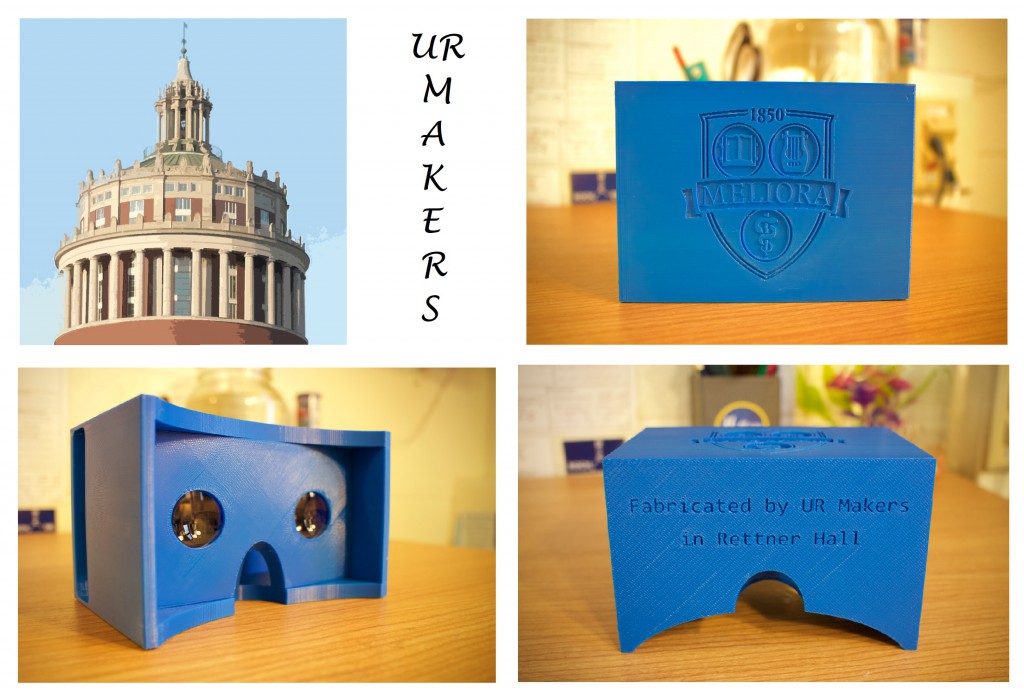 An example of this is the virtual reality goggles they created with the 3D Printer on campus and the corresponding app they designed. The app is free (it's called UR Tour), and it works without the goggles. However, the goggles can be found with the Office of Admissions in Wallis Hall, and prospective students are encouraged to take their own virtual tours!
UR Makers embarks on a big project like this once a semester, but they do several side projects along the way. These take place during weekends, and the whole campus community is invited to participate. For example, UR Makers collaborated with the archery club to make their own bows!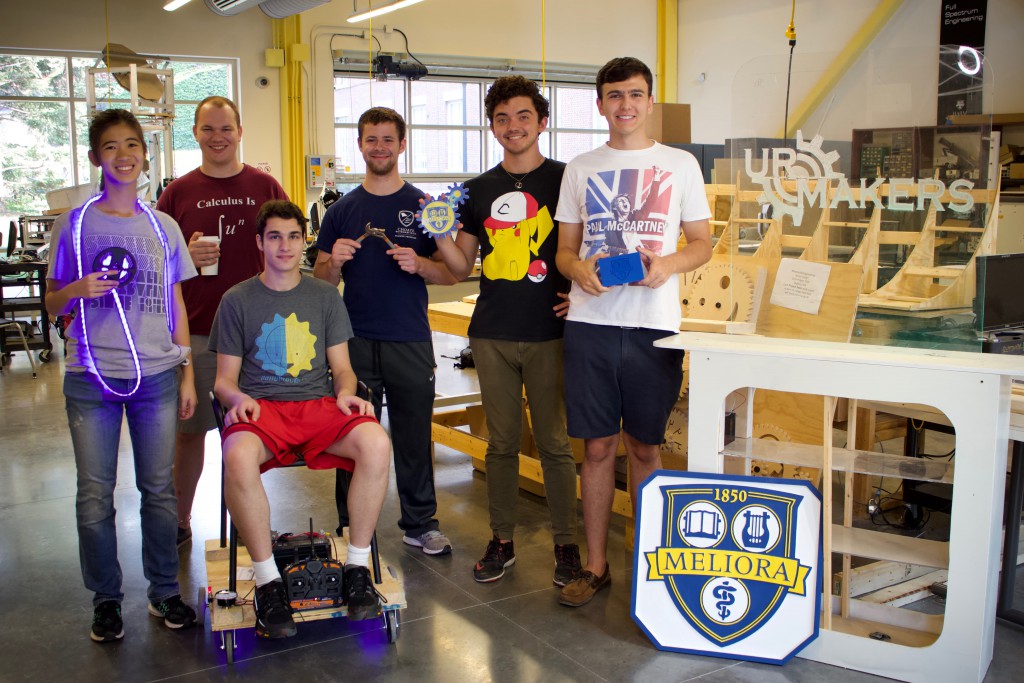 Students do not need any prior experiences to be a part of the club, and other members will teach them how to use all the equipment in the Fabrication Studio on the first floor of Rettner Hall. In fact, UR Makers attracts students who do not have much hands-on experience, and that is why the group holds various workshops each year!