Highlights from Junior Year: Spring
Hello hello, thank you for proceeding to part two of my junior year highlights blog (here's part one, just in case you want to revisit my fall semester)! So in a nutshell, junior spring was a time to be alive (I'll explain why soon). Honestly, I think I went a little overboard with all my commitments this year and stretched myself too thin, even though it was totally worth it! This semester involved a lot of hard work, time management and prioritizing, but I wouldn't change a thing. Keep reading to learn more about some of the cool things that happened to me this spring, and what I learnt through the various ups and downs!

---
I became the president of BMES
One of the three main things that happened to me this past semester was becoming the new president of the Rochester chapter of the Biomedical Engineering Society. Having been on the executive board since my sophomore year, I felt like running for president seemed like a great way to get even more involved and gain some leadership experience at the same time! Since the elections happened in February, I have been super busy with my new e-board (pictured below) planning for various social, outreach and professional events. So watch out for some awesome work from the new chapter e-board!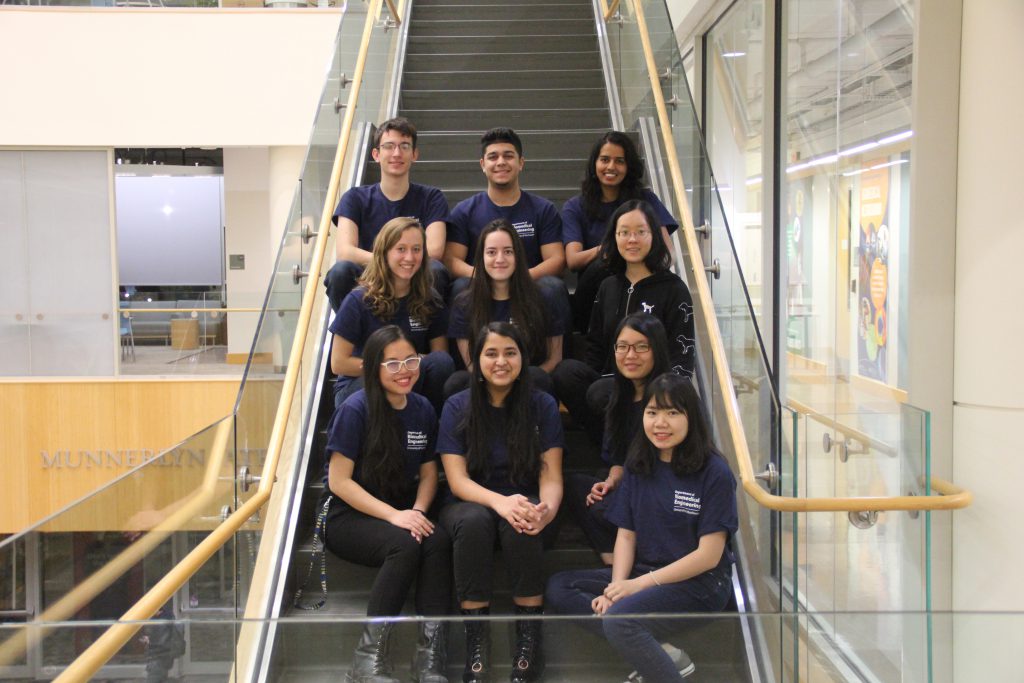 I got to attend a research conference

This is one of the other cool things that happened to me this spring, and I'm more than happy to share it with you all. Last year, I submitted an abstract to the annual ARVO (Association for Research in Vision and Opthalamology) meeting and got accepted to present my research at the conference in Vancouver, Canada! I honestly couldn't believe that I got this amazing opportunity, and I'm really grateful to my research PI, my graduate mentor and the lab for making this possible. Here's the front slide of my presentation: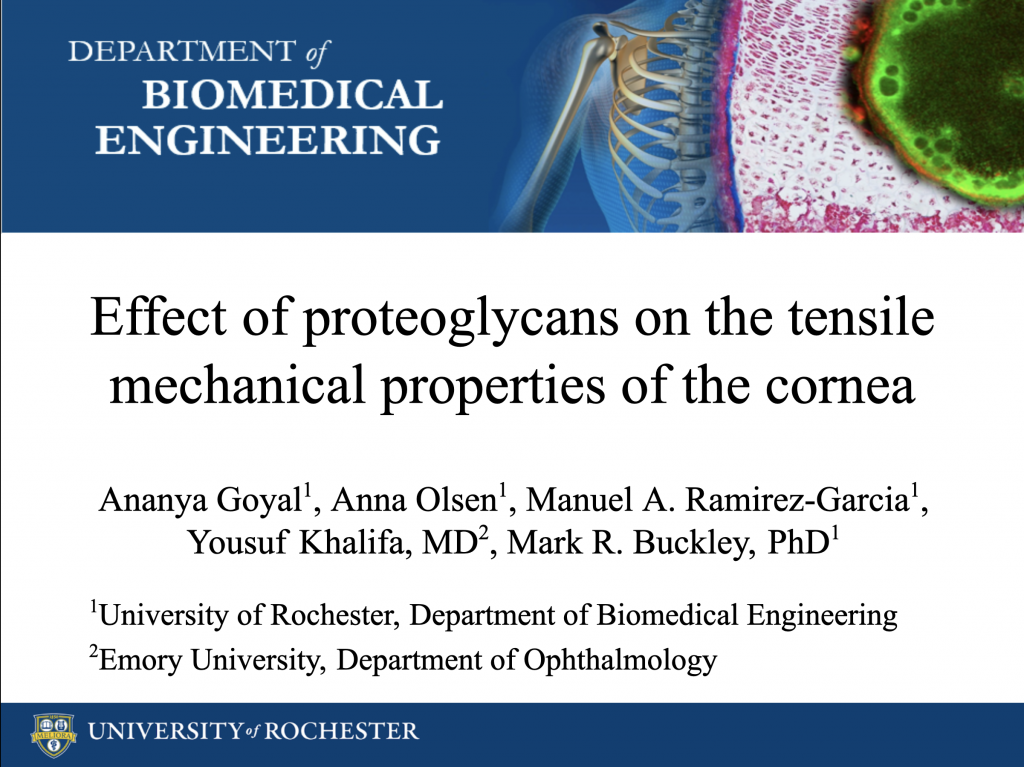 I'm an official adult!
If you haven't guessed already from the heading, I turned 21!!! I am now an official adult, and I cannot believe it (I honestly don't feel any different). For my birthday, my friends threw me a somewhat surprise party, which was the nicest thing ever! I got to cut a cookie cake, eat some great food and spend time with the people who make college special for me. It was a day to remember, and here's to another fun-filled year!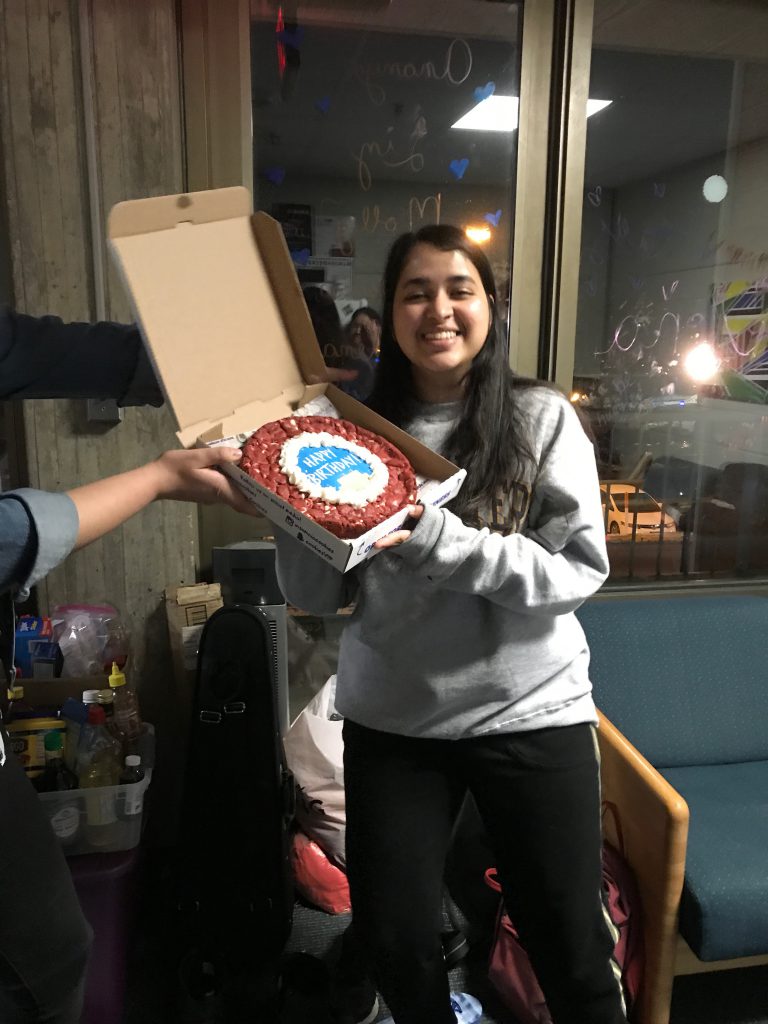 Time management is manageable
Now, I know what you're thinking… "Ananya, you're so funny! That pun is hilarious." I know, right? I crack myself up sometimes. Anyway, let's move on to the reason for this amazing pun. This semester, I decided to challenge myself even more than usual and add even more time commitments to my schedule (as pictured below). Besides overloading with eight courses (24 credits), working four jobs, being involved in multiple clubs, doing research and preparing for the conference, I also had to manage being the new president of BMES and becoming a tutor for CETL. This was the time where I had to use all the knowledge my dad bestowed upon me (about prioritizing, time management, and not wasting time) to continue giving my best to my commitments. I honestly owe my successful survival to Google calendar, Starbucks, to-do lists, and my professors, parents and friends.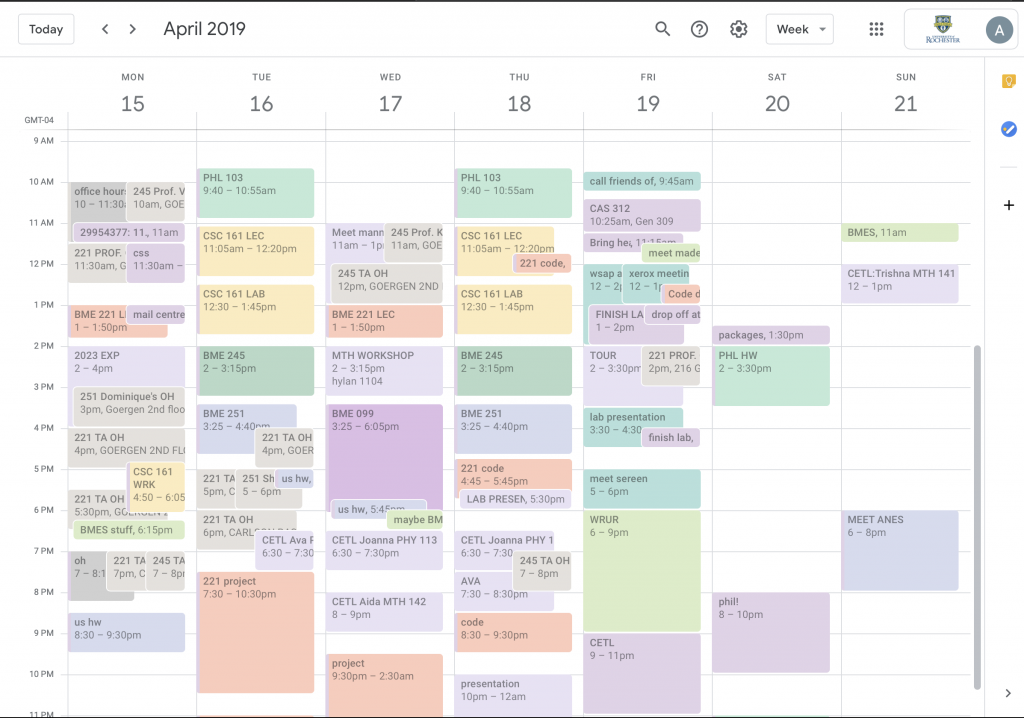 ---
As I look back on my junior year as a whole, I'll admit that it's been pretty adventurous! I realized I want to do research long-time, started a few new campus jobs, spent some great times with my friends, grew and changed as a person, and came a little closer to finishing my journey here at Rochester. Who knows what senior year will bring?