Getting Ready to Study Abroad
Did you know that about 25% of Rochester undergraduates study abroad? Next semester, I'm studying abroad in Copenhagen, which I am extraordinarily excited for. Deciding where to study abroad, applying, and preparing to leave has been nearly a year in the making. Here are some things I've been working on to get ready to spend a semester in Denmark.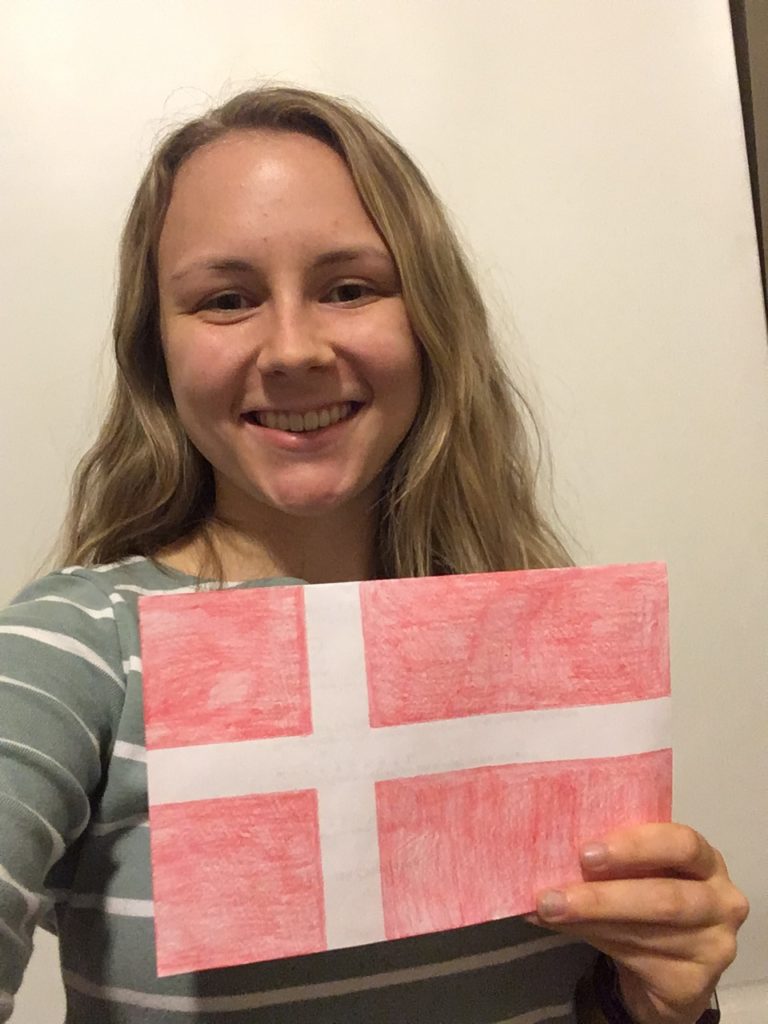 1. Saving up
Although it's a myth that studying abroad is outrageously expensive and unaffordable for all but the richest students, you should make sure you have enough money to survive for a semester. This is particularly important since you likely won't be able to get a job while you're abroad. It's also nice to have spending money for travel, enjoying the local cuisine, and other discretionary expenses. I created a budget with my study abroad advisor and have been participating in research studies to make money. Every time I'm tempted to buy something "for fun," I think about the opportunities for other fun things I will have when I'm studying abroad to get me to save.
2. Applying for scholarships
I've been applying for study abroad scholarships since September so I don't have to worry about money as much while I'm abroad. Although I was rejected by the Fund for Education Abroad and have yet to hear back about the Gilman Scholarship, DIS (the non-profit organizing my study abroad experience) granted me a scholarship, which I am very grateful for. There are lots of scholarships out there for students studying abroad, which you can read about on the Center for Education Abroad's scholarship page.
3. Learning Danish
Learning the native language of whatever country you study abroad can help you better connect with locals. I got started learning Danish with Duolingo in August and have been working on it almost every day since then. When I'm abroad, I'm also taking a Danish language and culture course. I'm hoping to learn how to actually pronounce things then, because the app isn't doing it for me.
Although it can be helpful, learning the language of your host country is not required. This is especially true if many people speak at least some English and your classes are in English. 86% of Danes speak English as a second language, so I know a couple of people who are studying abroad or have studied abroad in Copenhagen without learning any Danish beforehand.
4. Reading about Danish culture
When I'm excited about something, I research it. So it makes a lot of sense that I'm spending hours reading about everything from what Danes eat to what their showers are like. I recommend looking into the culture of where you will be studying abroad to mitigate culture shock. By somewhat knowing what to expect, you can prepare yourself and not feel totally lost in a foreign land.
5. Working with the Center for Education Abroad
I've been in touch with my advisor from the Center for Education Abroad about all my study abroad questions. I met with her to go over a budget, get help for scholarship applications, and more. The Center for Education Abroad also hosts two mandatory pre-departure modules. They go over finances, mental health, health, safety, and other important information. There is also a checklist in the study abroad portal that includes a bunch of things you need to do before leaving. This includes getting course approval, registering for UR's travel assistance program, and signing documents.
6. Completing DIS's requirements and pre-departure courses
DIS has a handy-dandy checklist much like the one the Center for Education Abroad has that includes confirming my program, registering for courses, paying a visa fee, applying for housing, uploading a copy of my passport, and other logistical things. They also have courses with useful information to prepare for my arrival. Every month a new course unlocks. So far I've done the introductory one as well as the ones about academics, housing, health, and arrival information. They have been very helpful in giving me an idea of what to expect.
7. Making a packing list
I love lists and even though I'm not leaving for Copenhagen until mid-January, I've been working on my packing list for over a month now. After looking into what the weather in Copenhagen is like from January to May, what I might do in my travels, and what locals wear, I've compiled a lengthy, very detailed list of what I want to bring. Although it's advised to just pack clothes, I'm also going to try to bring as many toiletries as I can to avoid paying more for them in Denmark. Since the cost of living is significantly higher and I figure I'll use up my toiletries to make room for souvenirs, I'm kinda ignoring the advice to only pack clothes. However, I'm still only going to bring one suitcase.