Film and Media Appreciation and Education
by Sara Kowalski, Class of 2017, Humanities Fellow
Earlier this month, fellow blogger Jackie Heinzelmann wrote "Rochester: A City & Campus for Cinema," where she listed her top five ways to enjoy a movie both on an off campus. I'm going to pick up where she left off and explore other ways to enjoy film and learn more about it at Rochester. After all, you can major, minor, or cluster in our fantastic Film and Media Studies Program!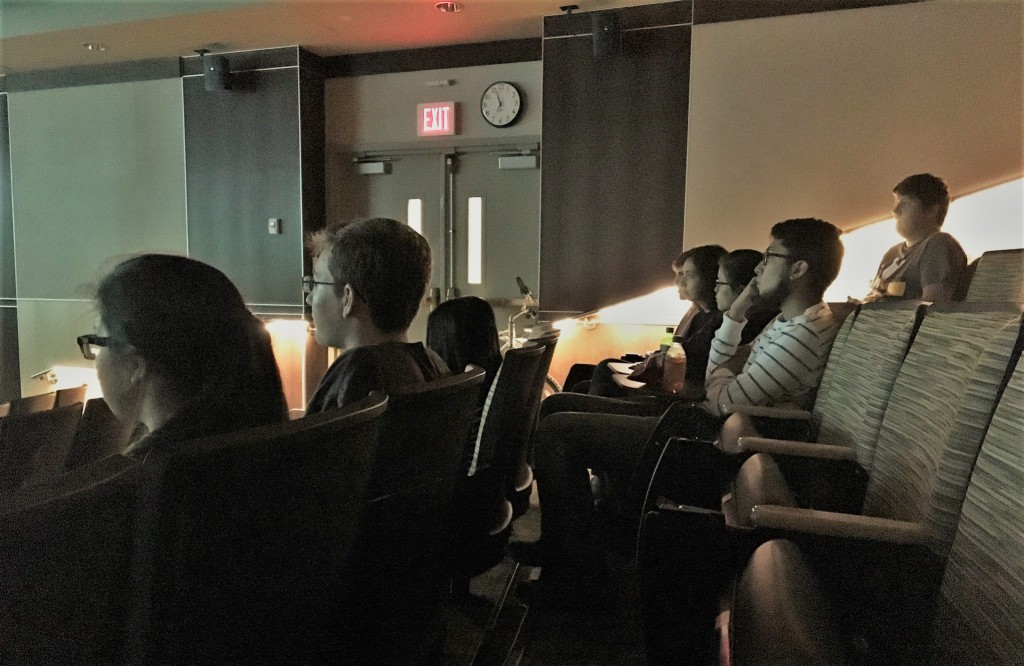 The Anime Interest Floor (AIF) is a group of diverse individuals who share one common passion—the art of animation. In particular, this group watches, analyzes, and organizes public showings of Japanese anime, both feature-length movies and television series, throughout anime's history and across genres. (Check them out on Facebook!)
Also, if you're interested in AIF, you may be interested in certain cross-listed Japanese, culture, and film and media studies courses such as "Life and Anime" and "Hayao Miyazaki and Planet Ghibli."
---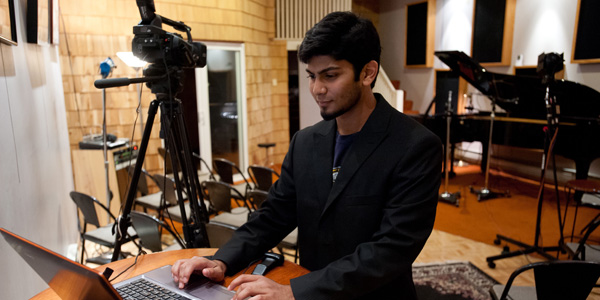 Digital Media Studies (DMS) is one of the popular multidisciplinary programs offered at Rochester! This means you can pursue a major, minor, or cluster in DMS to satisfy your humanities or natural science requirement, depending on the major of the courses you take.
Majors design and complete a senior capstone project as a team, and there are plenty of opportunities to get involved in research or conduct your own independent research too!
---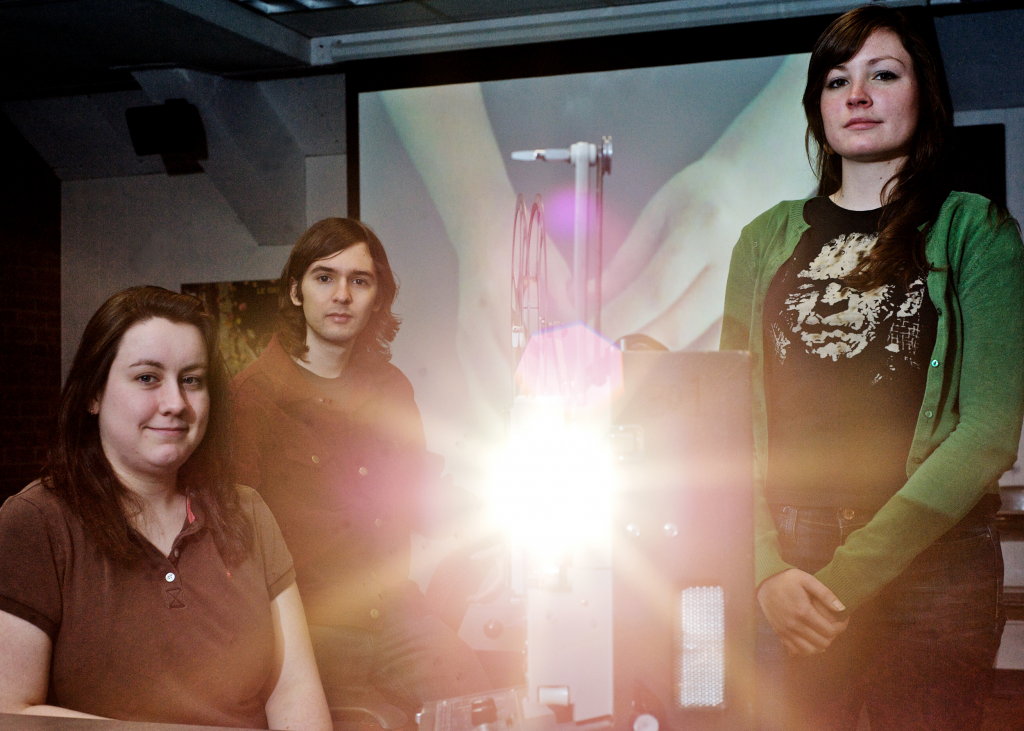 Students can pursue a film and media studies major on two tracks: production or theory. These complement each other well, and you are exposed to both perspectives no matter which one you choose. The faculty members all come from multidisciplinary backgrounds and bring their expertise to the classroom, which allows for a one-of-a-kind film education.
The program is very supportive of its students, helping them connect to research and internship opportunities, such as Art New York. It also hosts guest speakers, screenings, and film festivals on campus.
---
George Eastman Museum and Dryden Theater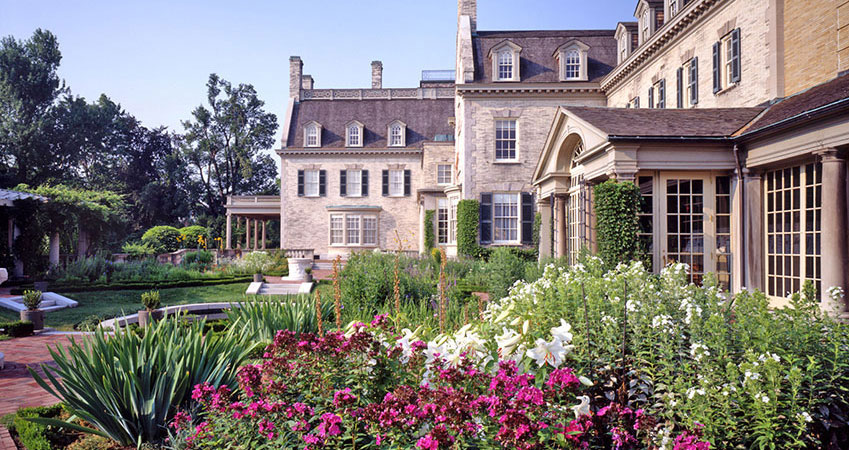 Rochester is a great place to study film because we have the George Eastman Museum! It contains a magnificent film archive as well as the very special Dryden Theater. The museum is actually the late George Eastman's house, and the grounds are beautiful.
Dryden Theater presents many unique screenings, including an annual Nitrate Picture Show. This is rare because very few theaters are certified to use nitrate film because of how dangerous it is. The theater also provides the experience of watching silent films with live musical accompaniment.
---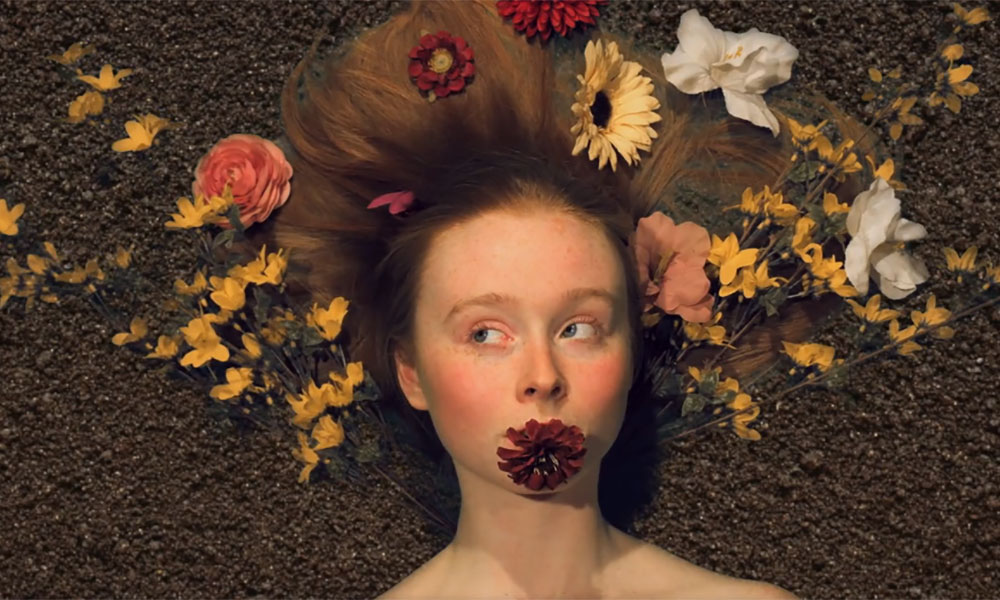 All students who create a film—in or outside of their courses—can submit it for consideration at the University's annual film festival. The works are juried by a panel of FMS faculty members, and then they are presented at the festival for the whole campus to come and see.
In the end, the best in several categories will be given cash prizes!
---
Selznick School of Film Preservation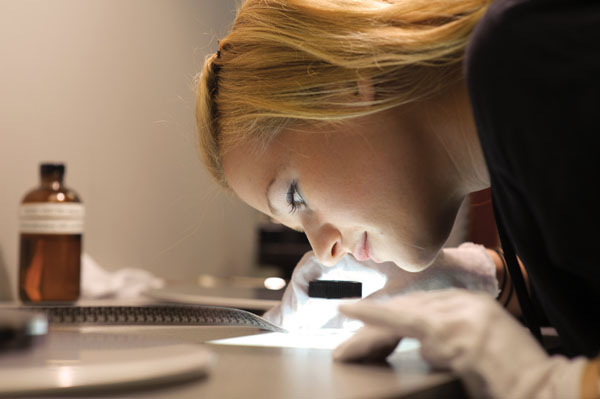 The George Eastman Museum also houses the Selznick School of Film Preservation. You can pursue a certificate by taking a year of courses at the school, or you can earn a master's in film preservation by taking a year of classes at the Selznick School and a year of classes at Rochester.
Perhaps something to consider after undergrad at Rochester?
---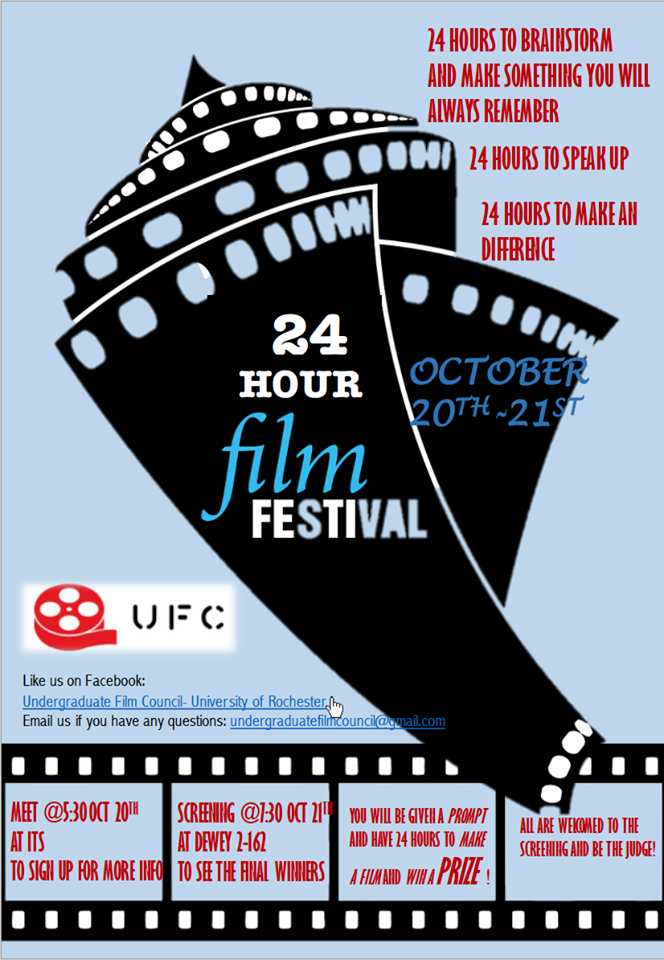 The Undergraduate Film Council (UFC) is an incredible group on campus in which you can get a lot of hands-on experience with every aspect of the filmmaking process. Each year the group works together to create an original film! This is in addition to the many other events and activities they organize, such as campus-wide workshops, "Reel Talk" discussions, the 24-Hour Film Festival, and an editing contest.
The workshops cover topics ranging from pre-production to final editing. You can learn techniques like working a camera and using a green screen. The "Reel Talk" discussions are either think-tanks to brainstorm script ideas or group discussions about a film. The 24-Hour Film Festival is, as it sounds, a competition to create a film within twenty-four hours, and then to view them together. And finally, the editing contest is a new event in which participants are given an array of clips and they have two weeks to edit them into a creative story!
This may sound like a lot, but the group works together to make it manageable. The level of activity within the council depends on the members' availability, and the atmosphere is always relaxed. After all, everyone is participating because it is fun! No experience is necessary, and members work together to teach each other new skills.
---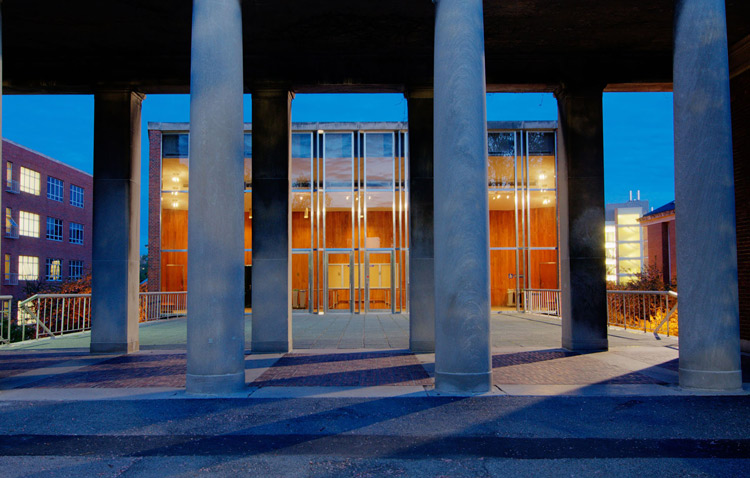 UR Cinema Group is a student organization dedicated to bringing movies to campus and/or bringing the campus to the movies! They show everything from family favorites to mega-blockbusters and sophisticated indies. Sometimes they even organize shuttles to special premieres.
---
Visual and Cultural Studies is a graduate degree program at Rochester, but many of the faculty overlap with those in FMS. This department also provides many opportunities for undergraduates to take advantage of, such as bringing guest speakers to campus for special events.
Then of course there's their unique On Film series, which is open to the public. Check it out on Facebook!
---
Pro tip: You can take the University's free shuttle (use the Green Line) on Saturdays to two theaters: Movies 10 and Regal Cinema.
Movies 10 is unique because it shows both popular and indie films between the time they leave the theater and come out on digital—and for only a couple bucks! Great for a college student on a budget.
Rochester also sometimes holds special events with The Little Theatre downtown. When this happens, the school schedules shuttles to ferry students from campus to the theater and back. The Little Theatre is also a hot spot for film festivals!