Club Spotlight: Creative Arts Club
Did you ever feel artsy but had no art supplies to work with? Well, the Creative Arts Club (CAC) is just the right place for you! Here at the Creative Arts Club, we're obsessed with everything art– painting, sewing/making jewelry, you name it!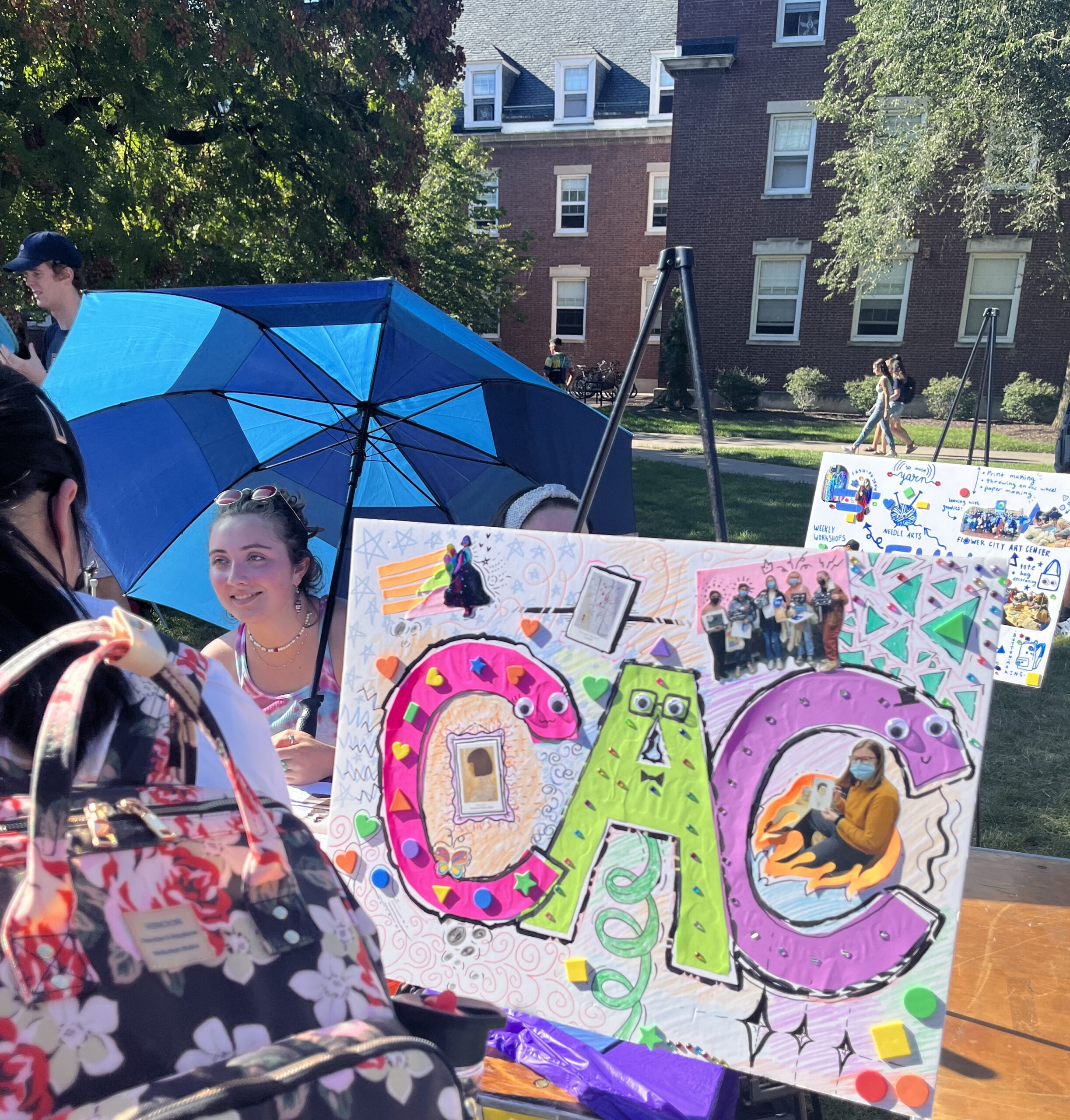 I've been into art for as long as I can remember. As a kid, I used to draw randomly on Microsoft Paint, and then invite all my family members to sit in front of the computer screen as I unveiled my creation, revealing a screen filled with silly scribbles and occasional unicorns. The crowd (my family) would go wild every time, cheering me on with claps and compliments! Ever since then, I've been looking for ways to keep this hobby alive– by either using different mediums or simply making some new art whenever I have time. As a first-year college student, I actively looked for things to do besides studying and luckily stumbled upon the Creative Arts Club's weekly workshop meetings. Let's take a look at CAC and its artsy shenanigans!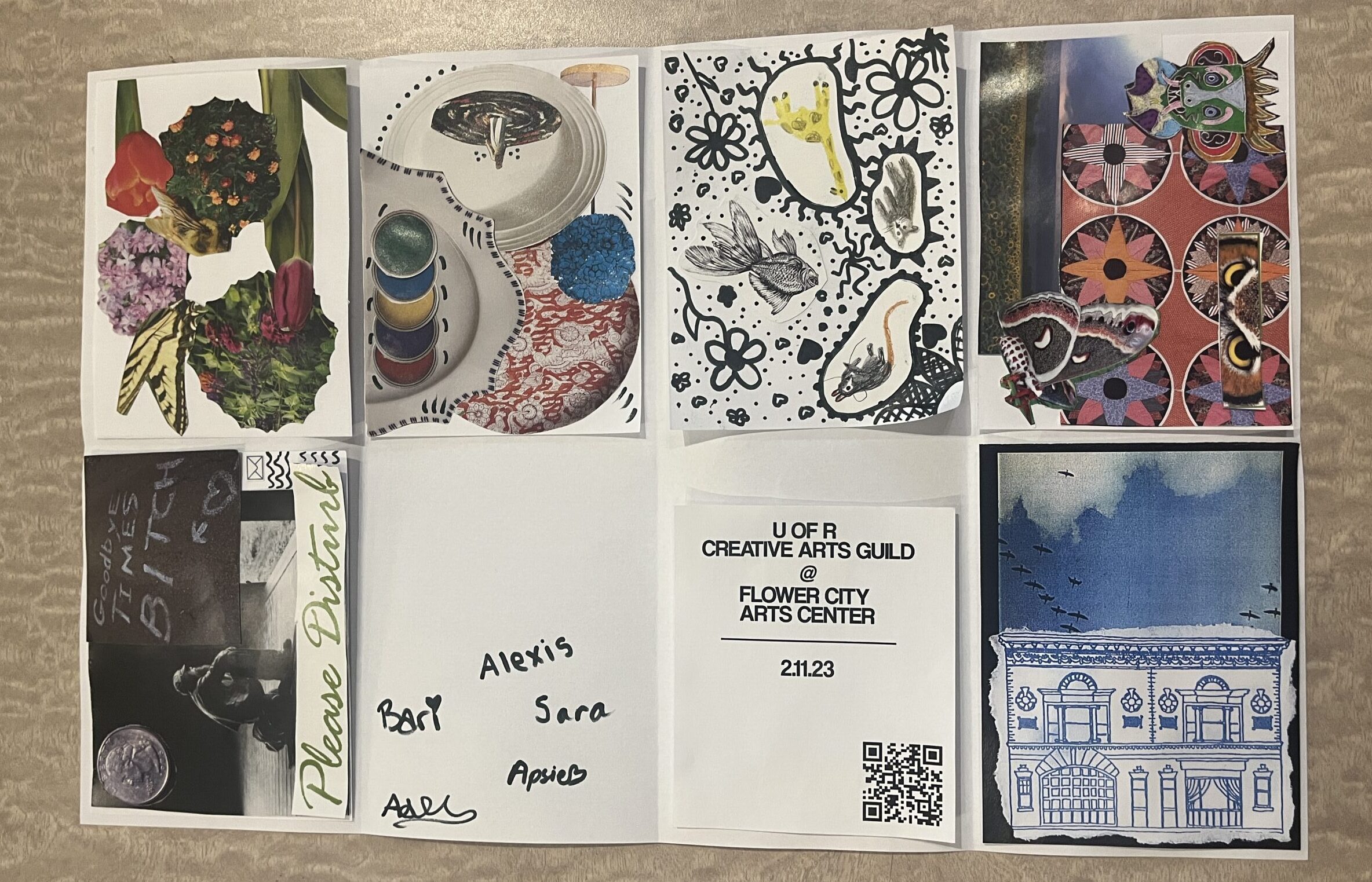 Each week, the Creative Arts Club holds a workshop where you can get to know the e-board (yours truly), meet other members, bring friends, work on art projects, and most importantly, make use of our closet full of free art supplies!!! The closet holds all kinds of supplies such as acrylic/watercolor paint, brushes, sewing supplies/machines, canvases, sketchbooks, jewelry-making kits and so much more. In case the club doesn't have a supply item that you want, you can request it and they'll be more than happy to provide it ASAP! Moreover, CAC usually has a special theme for each week, for example, monochrome, animals, etc., and a variety of special events such as tote bag making, mug night, painting on clear discs, vision boards, etc.
One of CAC's biggest events is the annual fashion show, where members get to express themselves by designing their own fashionable pieces. They also get a chance to showcase their designs either by choosing models to model them on the runway or by modeling them themselves. CAC will also provide whatever supplies you need to make your ideas come to life! The fashion show has a special theme each year, and the upcoming theme for this year is Enchanted Forest, focusing on sustainable fashion. If you're shy but you still want to walk the runway, worry not, because the crowd will cheer you on regardless– that's how friendly & welcoming the CAC community is–we love everyone for who they are! The CAC fashion show is an evening full of musical performances by our lovely cosponsors, magic, & a whole lot of glamor!!!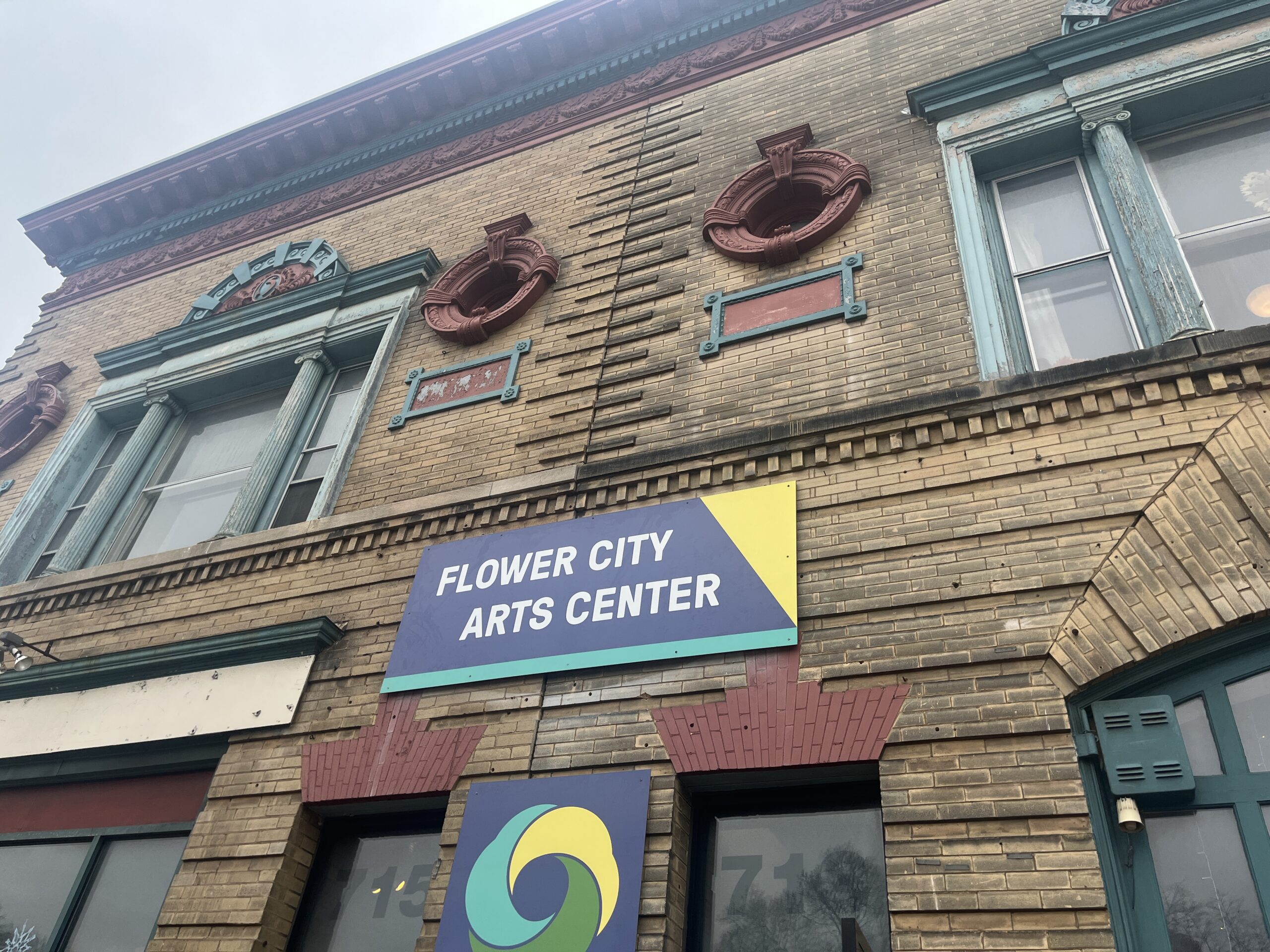 Ever wondered what it's like creating art around the city of Rochester? Well, you're in luck! CAC arranges a trip to the "Flower City Arts Center" or an art museum each year, where members get to visit the center, learn and work on various art projects while having fun at the same time! This year, we learned how to bind zines, and turn them into a small notebook using only one piece of paper. We also made our own posters, created paper from pulp, added tons of glitter, painted on lego bricks then pressed them onto paper to make block art. My favorite part about this event was creating our own mugs from scratch– starting from clay and creating our own 3D clay designs, molding them and making handles then leaving them to be processed. Here's a picture of the mug I created this year, my vision was a tree trunk mug with flowers (I tried my best)!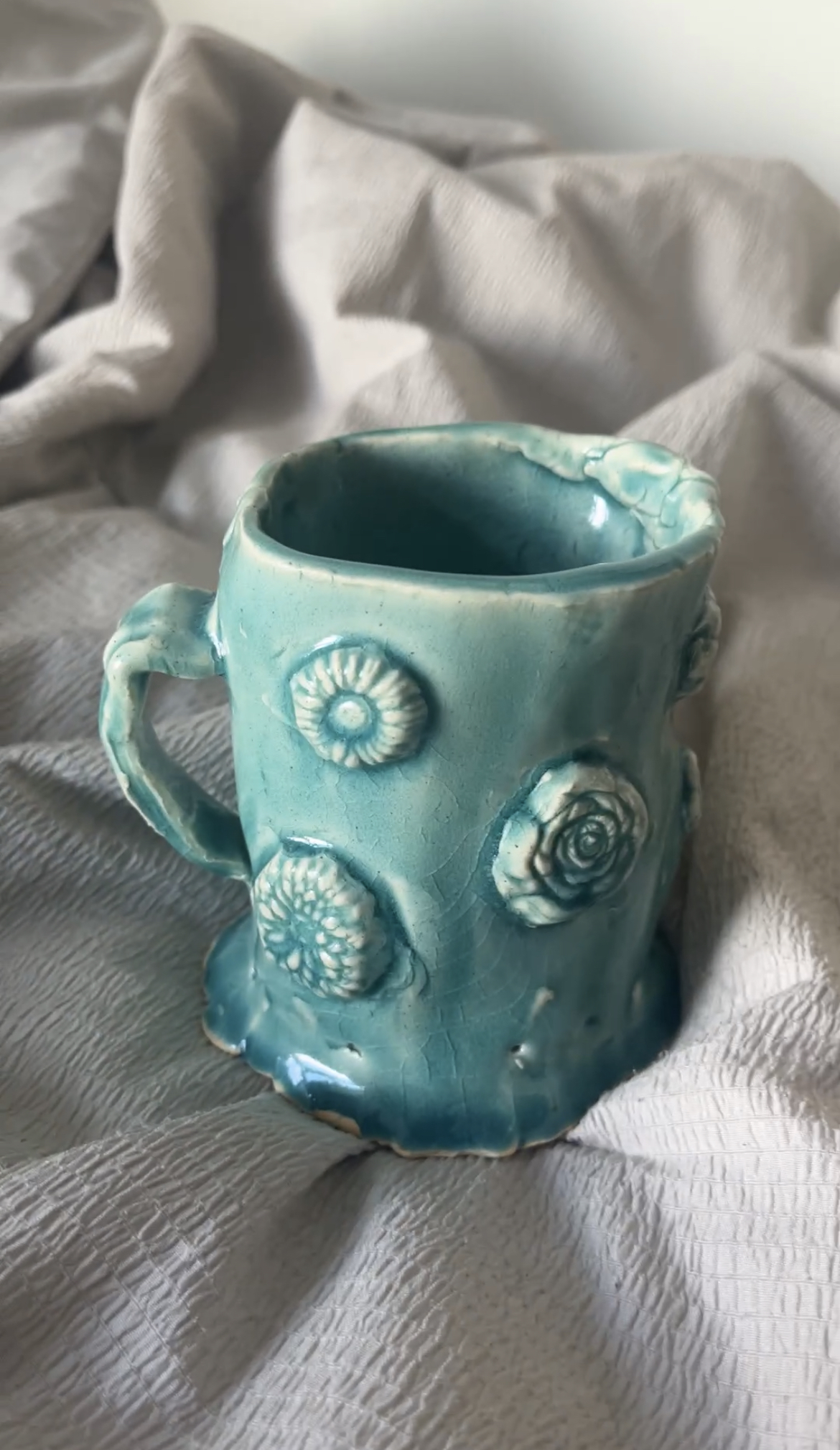 Other than all the lovely events that CAC has to offer, our e-board members can also teach you how to use the pin-making machine (which we call the butter maker), how to use the sewing machine, and how to crochet. All in all, CAC is just a cute little community where everyone can bond over art and learn new skills from those who are more than willing to help (shoutout to Megan– creator of the frog beanie at the beginning of this blog post!). 
There's something for everyone on this campus and the only thing you need to do in order to find it is to be yourself, & surround yourself with people who share the same interests, hobbies, and ideas. Still feeling artsy? CAC always has its doors open!