A Semester in Door Tags, Part 2
Spring semester has come to an end, and as I am preparing to move out of my freshman dorm, I can't help but to mull over my first year here at the University of Rochester. Spring semester, briefly described, was a whirlwind; I honestly feel that it was only yesterday that I moved back from India after winter break. How classes, spring break, Dandelion Day, and finals passed by, I cannot remember or tell.
But, on a brighter note, my collection of door tags has only grown since last fall semester, and I can't wait to tell you more about them!
1. My D'Lion is awesome! 
My D'Lion, Jade, decided to be super creative and made us these adorable cactus-shaped door-tags when we came back after winter break. D'Lions, or Dandelions, are enthusiastic upperclassmen who live in freshman housing and serve as the "cheerleaders" for the incoming newbies! They organize hall programs, social events, and even dinners at Danforth. Overall, they use their positivity and enthusiasm for the University to brighten up your freshman year, and make sure you're being social!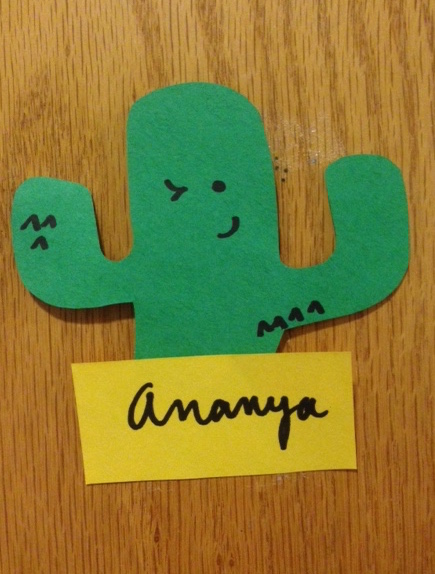 2. Diversity at the University 
My Resident Advisor, Annie, meticulously cut out shapes of each resident's state or country for when we came back for spring semester. I have to say, her paper-cutting skills are out of this world! Mine was shaped like India, where I am from, and my roommate, Liz's, was shaped like her home state, Connecticut.
One of my favorite things about Rochester is the variety of cultures represented here, which is something that really shows in our day-to-day lives. I have met people from so many different states and countries, languages and ethnicities, etc., and that has truly enriched me as a person. With over one third of the undergraduate student body being international, the University of Rochester is amazing at giving students the chance to learn in a diverse, multi-cultural environment. Here, we all have the chance to learn from each other and become ever better!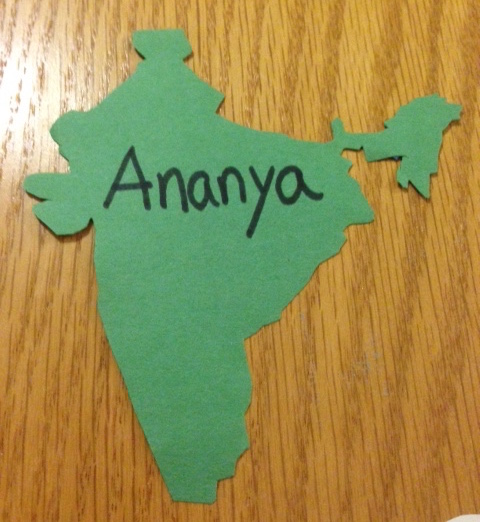 3. Summer is here! *jumps ecstatically* 
Now, while this sheet of paper technically doesn't qualify as a door tag, it is something that's going to hang on my door for at least two weeks! This summer, instead of going back home to India, I am planning on staying here in Rochester the whole time, and working as a… Meridian! Meridians are tour guides who share their college experiences with prospective students, and I cannot wait to be a part of this amazing society!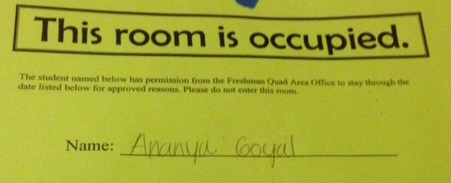 ---
Freshman year has been amazing in more ways than one! These past few months, I met some of my best friends, learned more about my academic interests (go biomedical engineering!), and set out to discover my interests in life! If you want to know more about my freshman year memories, or summer here at Rochester, watch out for my future blogs!