8:45 a.m. My alarm goes off, and I blearily emerge from a cocoon of blankets to jump up and silence it. I'm not blessed with being a morning person, but I do have a great view! Take a look out of my window in Wilder Hall: I've got the football and baseball fields nearby, the river on the right, and the library in the distance. There's plenty of natural light, which is great for my beloved plants, Leo (short for Napoleon), Alcibiades, and the succulent I've yet to name. I fill up my watering can in my in-suite bathroom that I share with two friends in the room next door, and give my plants their breakfast.
Speaking of breakfast, I grab a granola bar, then rush through getting ready to face the day before heading out into the hall to meet my friends at 9:15 a.m. Four of us on this floor are taking Inorganic Chemistry, so we always walk to class together in the Science Quad on Tuesdays and Thursdays. Inorganic isn't required for my Biochemistry major (although it counts as my STEM diversification elective), but I had such a wonderful experience in First-Year Organic Chemistry that I just had to keep going on the chem track. If you have AP or IB credit and like chemistry, definitely consider first-year orgo! Class today is focusing on applying molecular orbitals acid-base chemistry, which is most certainly difficult, but also very interesting.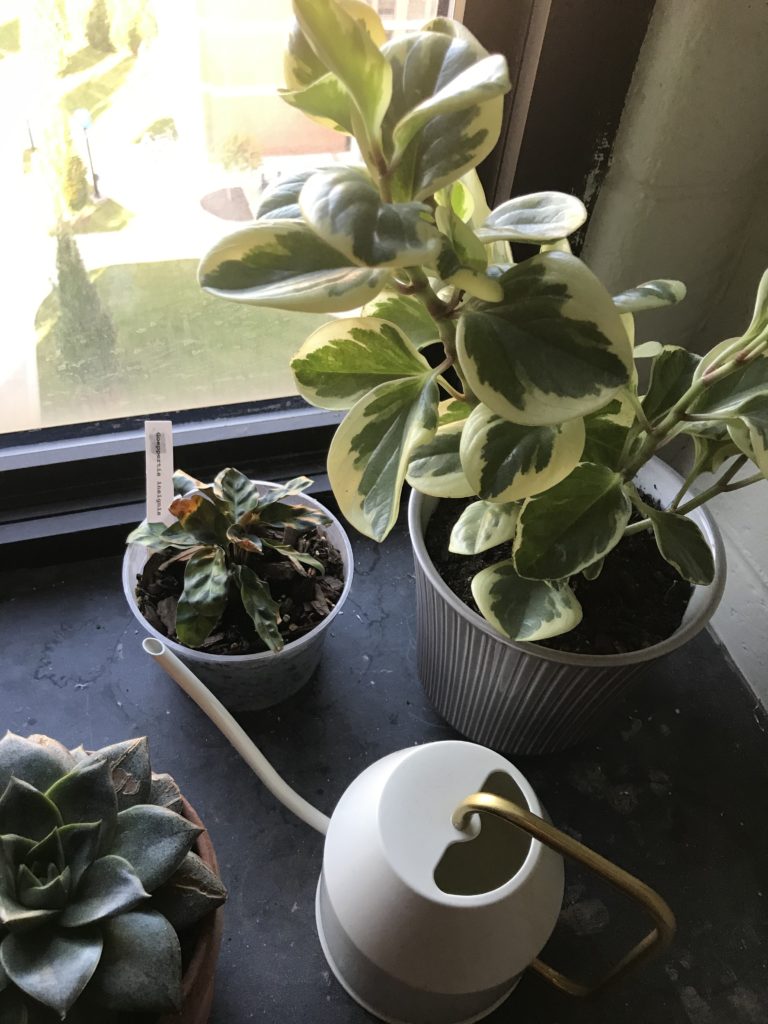 Inorganic lasts 1 hour and 15 minutes, which is the standard period for classes meeting twice a week. I've got ten minutes to make it to my next class, so I wind my way through the sea of students and up to the third floor of Gavett Hall for History of Modern Philosophy. During this time, I'm blaring The Wombats' latest single through my trusty AirPods and thinking about the reading that we're going to discuss today. I'm part of the 45% of our student body pursuing more than one major, and I love the contrast between my STEM lectures, labs, and workshops, and my more discussion-based philosophy classes. There's a lot of intellectual variety in my day, and I feel like I'm getting smarter in every direction.
After that class, I make my way over to Grab'n'Go at 12:30 p.m. to pick up lunch. While most of the time you'll find me in the dining halls fawning over our sweet potato fries, there's some work I want to do on my break today, so I scurry in to line up for a sandwich and yogurt parfait. It's unexpectedly nice out: clearly I should make the most of this weather while it lasts, and I settle down beneath a tree on Eastman Quad amid the many students suspended in hammocks. I check my email, because I'm always checking my email, then edit my schedule to add the homework I was assigned earlier. Organization can be tricky with so many moving parts spread across all my classes, jobs and activities; my strategy is to write everything down in the Notes app so that there's a space I can see it all at once. I open my lab notebook to review some new techniques from last week, and once those are back in my mind, I start brainstorming ideas for an upcoming paper. I then check over a Genetics problem set I finished yesterday, scan it with my phone, and upload it to Blackboard. Look at me, being so productive.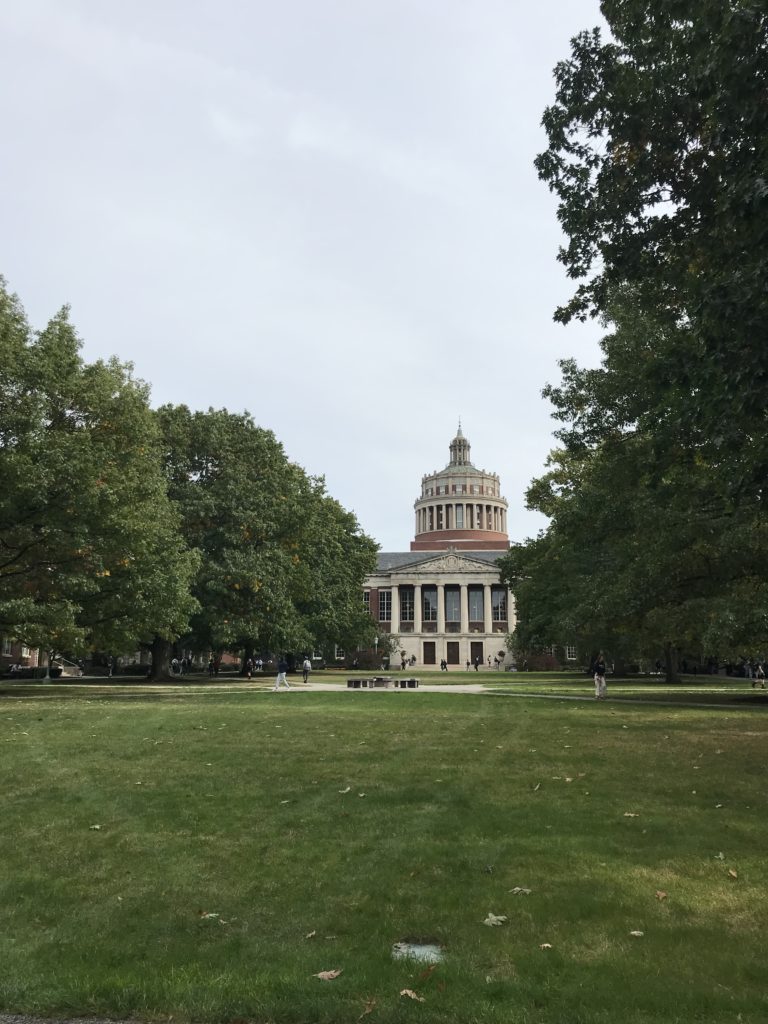 The bells chime out at 1:45 p.m., meaning that I should start heading to my next and final class in Lattimore, Selected Topics in Ancient Philosophy: Love & Friendship. It's only eight people and taught as a seminar, meaning that I'm getting to know everyone quite well. Today we're wrapping up on Plato's Phaedrus and debating the role of madness in a virtuous life. Even though the cultural context of many of these ancient texts can feel pretty removed, it's really cool to go through them and see how people have always been people, in love, friendship, or otherwise.
3:23 p.m. After chatting with my classmates and saying hi to the professor I TA'd for last semester, I head over to the Pit in Wilson Commons to pick up some gummi worms and pineapple to sustain me for a while longer. One of my friends is studying for a midterm in a common space in the building, so I go surprise her and sit very quietly in solidarity. I busy myself with newspaper responsibilities; I'm one of the humor editors for our school paper, The Campus Times, and I need to organize and send our graphics request before 6 p.m. I sift through emails from my writers and co-editor and see what we're going to need, then I send out the request and start turning the bullet points for the article I'm writing this week into actual sentences. I don't think of myself as a writer, but I really like coming up with silly little stories and seeing my name in print. I text my fellow humorists to set up a joint writing session tomorrow so we see if our ideas are funny enough (with the added benefit of keeping each other accountable).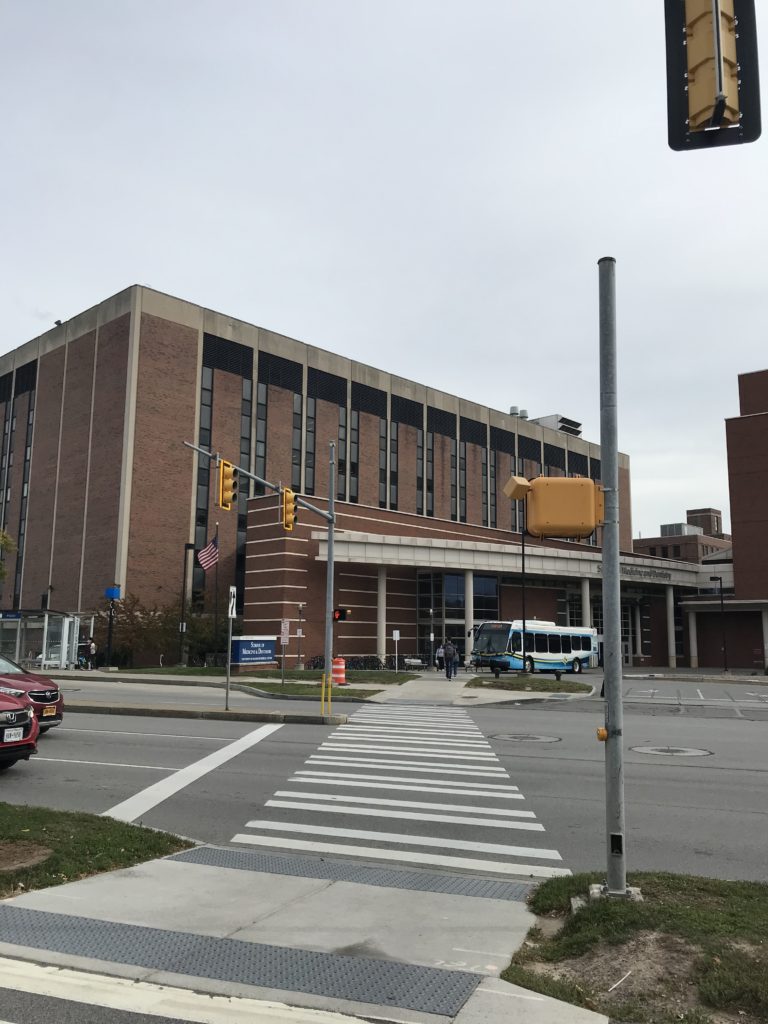 It's 4:15 p.m., and I need to get to the Med Center. Not for healthcare or classes (although I will take two courses there as a senior): I just started research in a lab there in the Biochemistry department, and our group meetings are at 4:30 p.m. I walk briskly through the Science Quad, round Mount Hope Cemetery, and cross Elmwood Ave to head into the School of Medicine. I did get very lost my first time, but now I've got the routine streamlined. I make my way to the small conference room where my P.I. (primary investigator) and his two postdocs and one grad student await. Today the P.I. is showing us a presentation he gave at a conference last week. The lab works on chromatin, specifically on linker histones and their role in DNA condensation. I take notes in my fancy lab notebook and prepare my many, many questions. On the way out, I discuss my hours this week with my postdoc and the tasks I should focus on.
I've got a couple free hours, so it's back to the River Campus and into the library for me. I hesitate between Carlson Library and the Art and Music Library, but A&M ends up winning. I sit down, surrounded by books and sheet music, and settle in on the multitude of readings that I need to get through. I find a random Spotify playlist called "Plato's love theory has never felt this special" and get to work. At 7:03 p.m. I am puzzled by a diagram in my Inorganic textbook and go to text my chemistry friend support group, only to find that they've been arguing over it for the past twenty minutes. I do love getting the answer, but sometimes it's just as comforting to know that your confusion is shared. We resolve to go to office hours next Thursday to ask.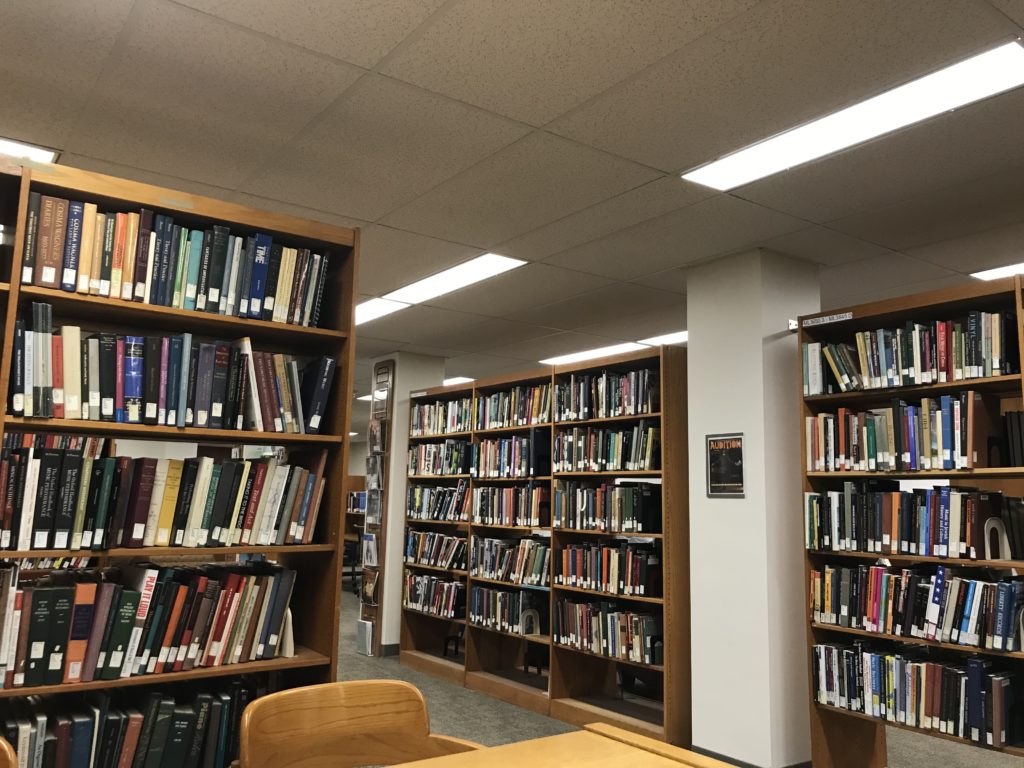 7:20 p.m. What would you know, it's time for dinner. I head back to Wilder and heat up some leftovers in the floor's communal kitchen, running into one of my residents (I'm a Resident Advisor) who had the same idea. We chat as our food warms up, then I quickly eat and remove unnecessary items from my backpack before rushing out to get to rehearsal at 8 p.m. in Wegmans 1400, a large lecture hall that student groups can reserve for events. I'm playing Mr. Darcy in Pride and Prejudice, and today is our first day off-book. Fortunately for me, I seem to know most of my lines, and we get through Act I with relative ease. For this show I'm also a set designer, so I stick around after getting our last director's notes to ask chair questions.
At 11 p.m., rehearsal is over and I'm ready to be home again. After the requisite socializing with my friends in the cast, I walk back to my dorm to pick out my clothes for the next day because I'm just like that, and pop over to my friends' room to hear about their day. The scores for our last Genetics exam were just released, and we're pretty happy that our studying paid off. Now, onto the next one! I look over some notes from Inorganic this morning, do one of the readings for Epistemology, then finish the homework for the Peer Teaching course I'm taking to become a tutor. Finally, I wind down with a couple chapters of The Secret History by Donna Tartt and figure out my dinner plans for tomorrow. I stick a Post-It on my desk to remember to grab my lab coat before I leave next morning, shower, text my grandma goodnight, then do my best to fade into the realm of sleep around 1:30 a.m. Sweet dreams to me!