Hi Rochester!
My name is Zophia Dadlez [ˈzʌfiˌə ˈdædˌlɛz] and I'm the new Humanities Ambassador here at the University! That means I'll be sharing my own experiences as a humanities major here with you, as well as information and stories about the broad range of Rochester's arts and humanities programs.
I'm a senior from Saint Paul, Minnesota, so I'm one of the few students here who can say home is colder than school. I made the decision to study at Rochester without having visited the city or the campus, but over three years later I can say it's one of the best I've ever made. The dedication and passion of my classmates makes me feel so inspired and at home here.
As a high schooler, I dreamed of going to college for visual arts in the heart of a big city, so my last-minute decision to study in Rochester was a sharp turn from that. It's not small here, but it's smaller than the Twin Cities, and Rochester is often talked about for its STEM programs, so I was nervous about moving here sight unseen as an arts student. But I loved it as soon as I arrived, and I made it a mission of mine to get out into the city, get involved, and explore the city of Rochester. So in addition to my time spent in classes and clubs, you can often find me attending photography meetups at the Kodak headquarters, going for long walks in the 19th ward, and striking up conversations with baristas along Park Avenue (and going to art galleries and concerts, back when we could!) Rochester surprised me as a very artistic city, dotted just about everywhere with murals, musicians, and arts organizations, many of which are also involved with the University.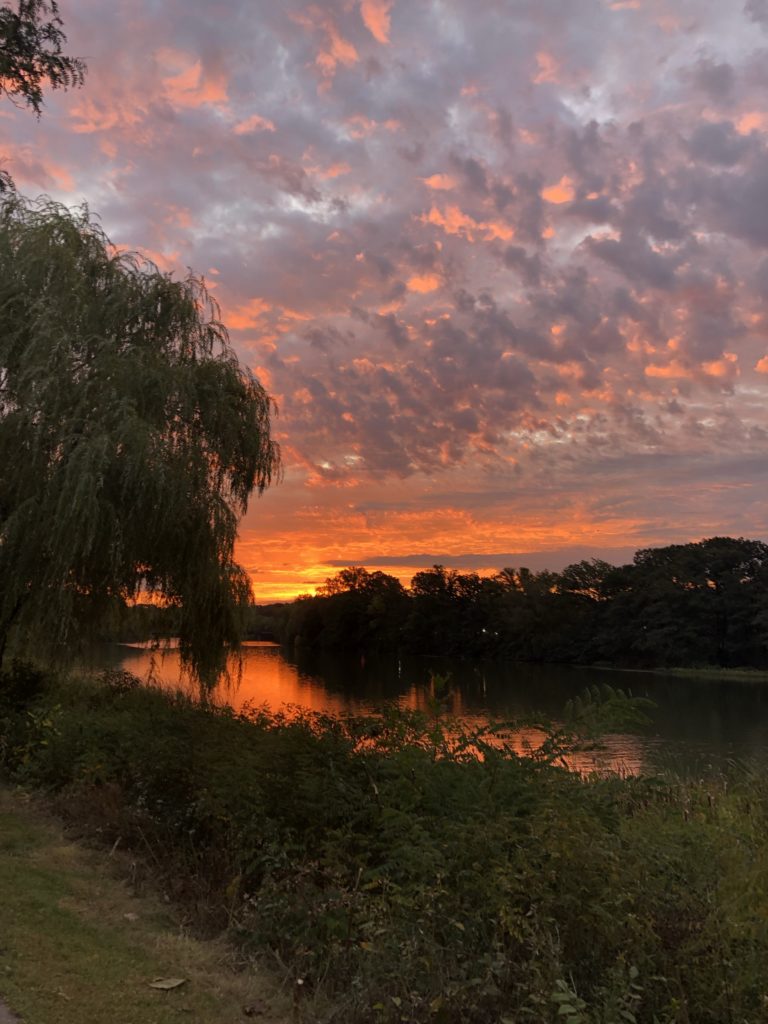 I've followed a pretty winding academic track up to this point. I began college in 2017 taking a mix of courses in French, digital media, music and linguistics. Then, I took on two years of coursework at the Eastman school in voice, music theory, and music education before deciding I wanted to pursue a French major here at the College. Last summer I did a remote internship with Visual Studies Workshop through the Humanities for Life program. Now as a senior I'm in the process of adding a minor in brain and cognitive sciences and another interdisciplinary minor in music and linguistics, which overlap to focus on music and language cognition. Which is all to say: it's never really too late to change your mind and try something new here!
This semester, I'm the Public Relations Chair for the Creative Arts Club, and I host an online radio broadcast through WRUR, the University's radio station. I'm hoping to begin hosting an FM radio show soon, where I'll be able to broadcast some of my favorite music to the Rochester region. In the past, I've been involved in a cappella, choirs, and Ballet Performance Group, and I have a job doing score conservation in the Sibley Music Library.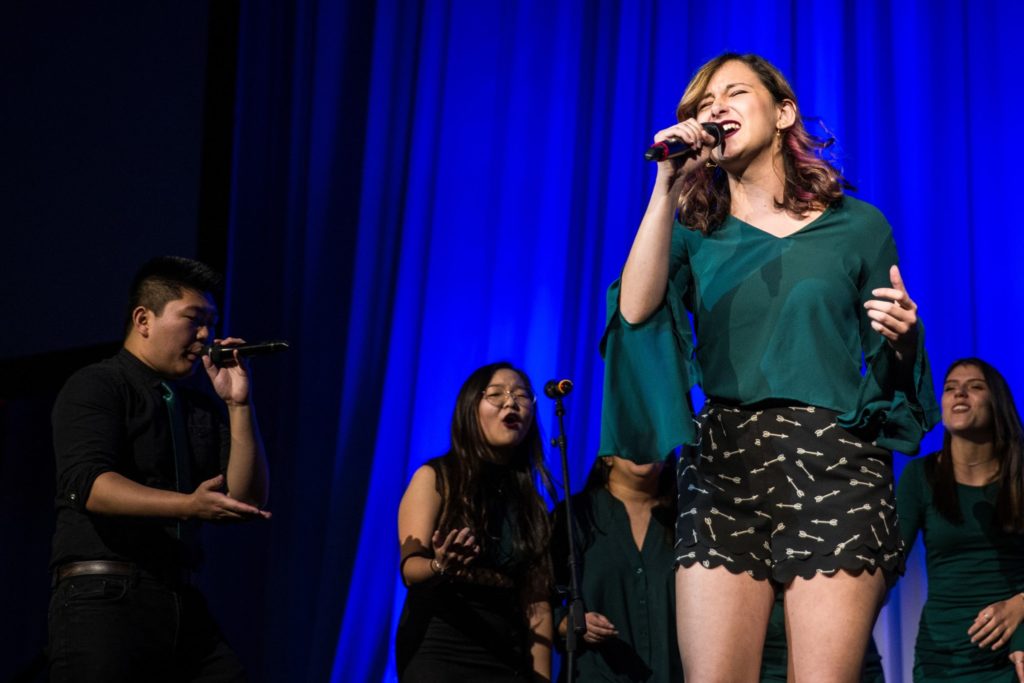 This is my first year living off campus, and I live in a little house across the river with two friends I met through WRUR. COVID-19 has meant that we tend to study on the porch, cook dinner for each other most nights, share pancake brunches on weekends, and watch movies and play music together. All my classes are virtual right now, so my favorite place to tune into class is currently from the roof outside my bedroom window!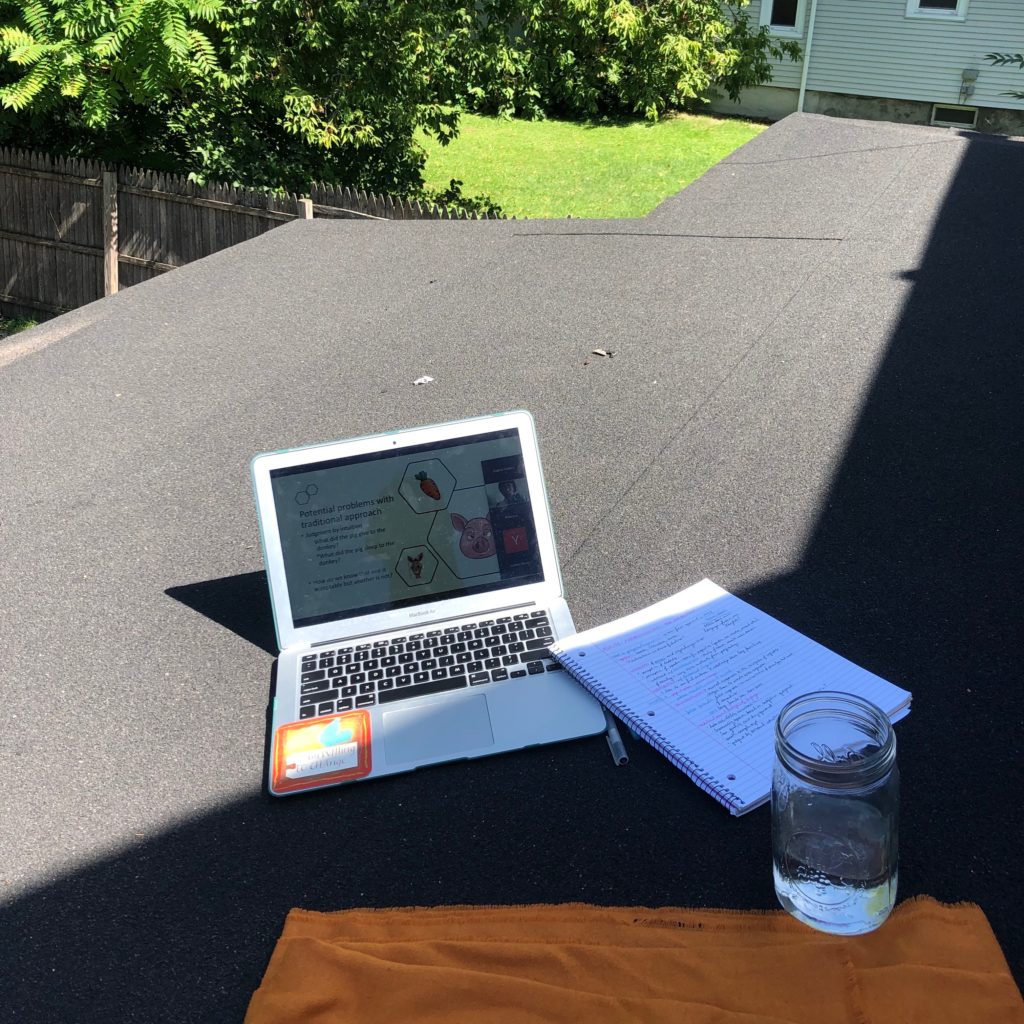 I really love studying a foreign language because at the college level, foreign language study is a lens through which to study almost anything else. It goes way beyond grammar and vocabulary, and allows you to dissect media of all kinds. Through my French major, I've been able to take two philosophy classes, a gender studies course, learn about translation theory as I worked to translate texts between French and English, and took a French culture class where we discussed issues like migration and cultural identity and had the opportunity to watch several French films. Language allows us to understand and express so much, and over the last few years I've been able to develop a course of study combining French, music, linguistics and cognitive science that's allowing me to understand these expressions at every level.
Those who know me on campus know how enthusiastically I can talk about all that I'm up to and everything the university has to offer. I can't wait to share more about studying the humanities in Rochester with you!