Your Rochester Coffee Shop Recs
Are you a coffee connoisseur? Do your friends all consult you on the best blends and geomarkets for their daily bean infusion? Well, not me. While I have nothing but respect for the work provided by the Coffee Friend, at the end (or start) of the day, I just like a little beverage to sip on. The sweeter, the better; if it's got a fun name or color, consider me sold. However, having been exposed to Starbucks at an early age, I have since acquired a taste for the finer things in the beverage world. As such, it is my honor to take you on a coffee shop crawl of my favorite coffee shops/fun drink locations near the University of Rochester.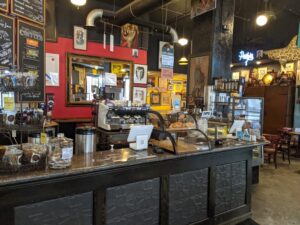 Java's
Right across the street from the Eastman School of Music in downtown Rochester, start your crawl off with the flagship location of Java's, a Rochester favorite since 1992. Java's offers a beautiful location with artwork crammed on every wall, with cozy tables in the back and window seats in the front. If you need a snack, they've got muffins and cookies and other assorted pastries to munch on, and the drink menu is truly impressive. A massive chalkboard stretches six feet up to the ceiling, leaving you to gaze up and wonder whatever a 'caramel cascala' could be. It was delicious, and I still don't know. 
Java's mission statement reads: "JAVA'S IS THE ORIGINAL HOME OF THE GOOD STUFF. WE'RE UP EARLY AND WE STAY UP LATE. CAFFEINE FUELED. NON-STOP." I can confirm that that is true: they're open from 7am-midnight, making it the perfect stop before or after your class at Eastman, studying for finals, or just catching up with an old friend. They even have live music sometimes! 
Drink recs: Aztec hot chocolate (spicy!), fresh lemonade, caramel cascala.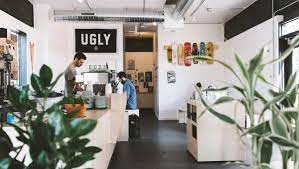 Ugly Duck Coffee
Just a few streets over, still downtown, check out the Ugly Duck for the best muffin I have ever consumed in a non-bakery environment. They do other great things too, but wow do I still think about that muffin. 
Anyway, Ugly Duck says that: "Every drink we serve is crafted with the intention of highlighting the characteristics of the coffee, while maintaining the integrity of the roasters we partner with." They sell merch, which is incredibly cute, and are known as hotspot for queer students. The staff is super friendly and welcoming, and the shop is tiny and adorable. There are plants inside in winter, and in the summer you can enjoy terrace seating outdoors. 
My favorite thing about the Ugly Duck is their specialty drinks, which change depending on the season. In summer, I got to try a coffee slushie (better than ice cream) and the 'Lavender Menace' latte, while right now they have 'The Snug,' with molasses and maple syrup, as well as 'Rosemary's BB' with rosemary syrup and cranberry bitters. You do not want to miss this place!
Drink recs: the Lavender Menace, coffee slushie, Sun Salutation.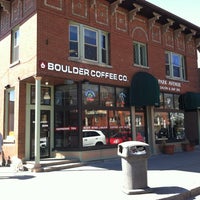 Boulder Coffee
Another few streets over, check out Boulder Coffee. I've only been here once since my friends and I wanted to check out what was changing with the new ownership, and we had a great time! Boulder has a large, airy open space, with a central coffee bar and a stage set up, ready for music. 
Their website claims: "Boulder's hip, relaxed atmosphere is the perfect place to enjoy our direct-flame roasted coffee and espresso. The space is perfect for you to come meet up with friends, great for a first date, or to catch a free live show on most nights of the week." Having been there during the afternoon, I also think Boulder is a great place to study, particularly on the elevated section near the left with gold railings. The space was calling out to me to be studious. I said no.
Boulder also has the most complete food offerings on this list, with breakfast and lunch sandwiches, as well as soup and salad. The sweet offerings were impressive too. You could definitely hang out here all day getting ready for finals. Can you tell that mine start next week and I'm trying to figure out where to go?
Drink recs: chai latte, London Fog, frozen latte.
Equal=Grounds
Wrapping it up with the shop closest to the River Campus, Equal=Grounds prides itself on providing "Board games, free WiFi & a small menu of wraps, salads & desserts in mellow, art-adorned cafe digs." The establishment is gay-friendly and trans-friendly, with pride flags staying up the whole year, and many a Rochester high schooler has nervously walked in hoping for acceptance. If that sounds a little specific, all I will say is that it's nice to know the values you're supporting.
Equal=Grounds has a lovely assortment of savory and sweet food to snack on during the day, making it an attractive place for remote work. The board games and chill interior promise a low-stress environment to decompress and just sip some good coffee. If you're hungry and want to bring dinner back to campus, there's also a pizza place right next door!
Drink recs: Mexican espresso, wild berry smoothie, Irish cream coffee roast.
I hope you've enjoyed these coffee recs! Who knows, maybe you'll find some new spots yourself!