Winterfest Weekend Winter Wonderland
On Saturday, February 2, the University of Rochester had another Winterfest Weekend Winter Wonderland. Say that five times fast. From 4 to 7 pm, there was a carnival of sorts with a variety of free activities for students, parents, siblings, and community members to enjoy.
Outside Wilson Commons, there were s'mores kits and sticks that people could use to make s'mores over the (controlled) fires on the quad. I didn't have time to make mine then, so I took my kit back to my room and made a s'more in my microwave. Not as good as toasted over a fire, but still tasty. (A word of advice, though: definitely don't microwave a marshmallow for more than fifteen seconds.)
On the sidewalk along the quad, students lined up to get the Winterfest Weekend giveaway. I volunteered at the event with the Student Programming Board, so I got one without waiting outside, which was nice. This year, it was a tumbler, but in past years it's been a scarf, a hat, a blanket, or gloves.
Up the steps on the Wilson Commons porch there was hot chocolate (with optional whipped cream and sprinkles) and apple cider available. There were also two ice sculptures from an earlier ice sculpture demonstration, which I heard students raving about.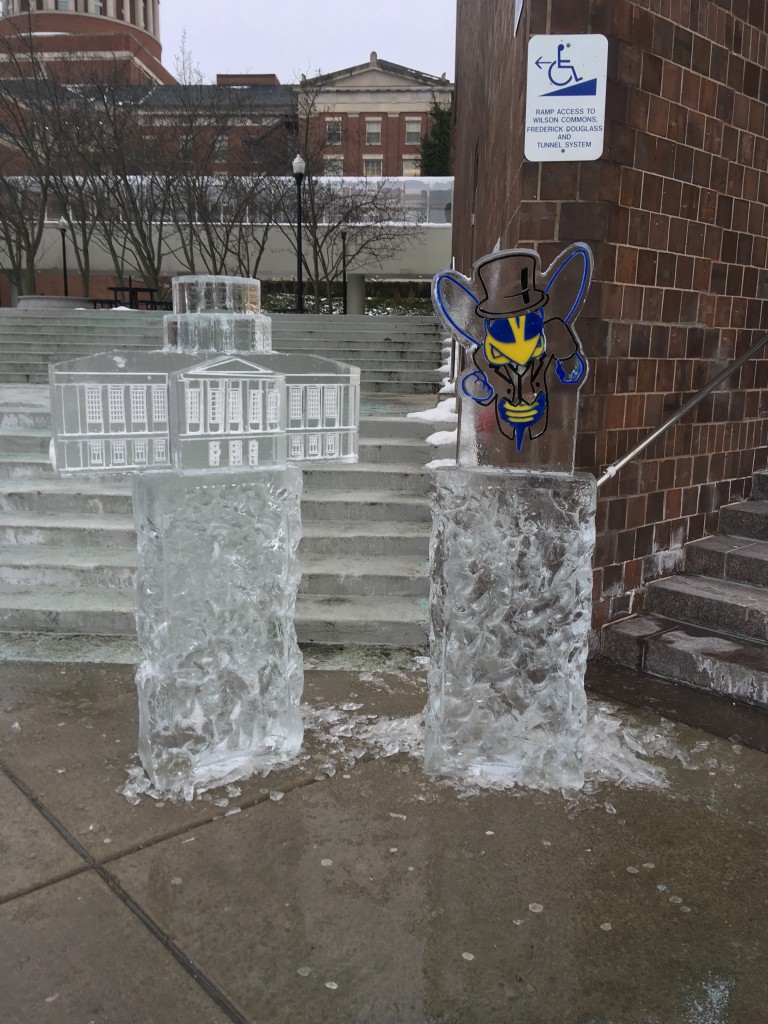 After grabbing a cup of hot chocolate, I walked into Wilson Commons and walked around Hirst Lounge, where there was a human snowglobe, a virtual reality bobsled simulator, and a light therapy table with University Health Service (UHS).
"What's a human snowglobe?" I hear you asking. A human snowglobe is a life-size inflatable snowglobe that you can climb into by yourself or with a few friends to get your picture taken. People who did that got their picture printed for free, which I thought was neat.
UHS's table advertised Feel Fabulous in February, a month-long program to build students' resiliency. Feel Fabulous in February includes mindfulness and meditation workshops, yoga classes, education on how to improve sleep hygiene, and much more. In the winter months, UHS also offers light therapy to combat seasonal depression. In Rochester, we don't get much sun in the winter, which can negatively impact peoples' moods, so I'm glad that UHS recognizes that and is helping us work against it.
Up the stairs in the May Room, there was karaoke, a friendship bracelet making station, and a place where you could make a frosted mason jar lantern. I thought that the lantern thing was super cute. You could put colored plastic pieces in the bottom, add a wintry sticker (gloves, skis, wreaths, etc.) to the front, put a Winterfest sticker on the lid, wrap ribbon around the lip, decorate it with paint Sharpies, and then finally put a fake candle in to light it all up. Outside the May Room there was a cookie decorating station that looked tasty.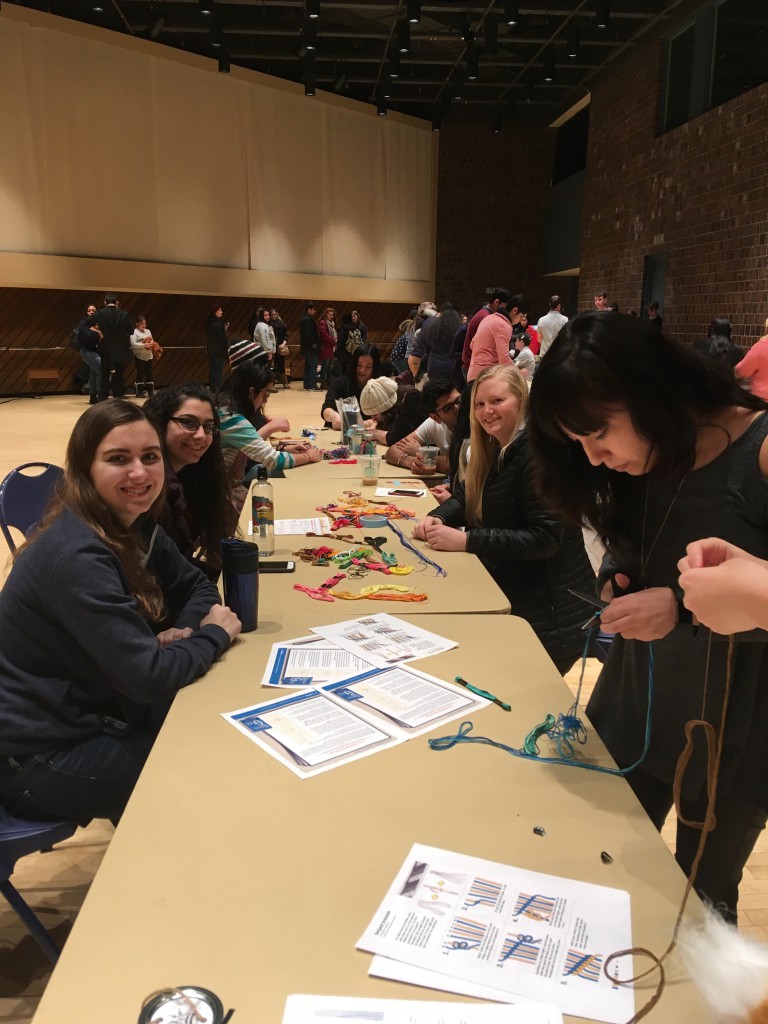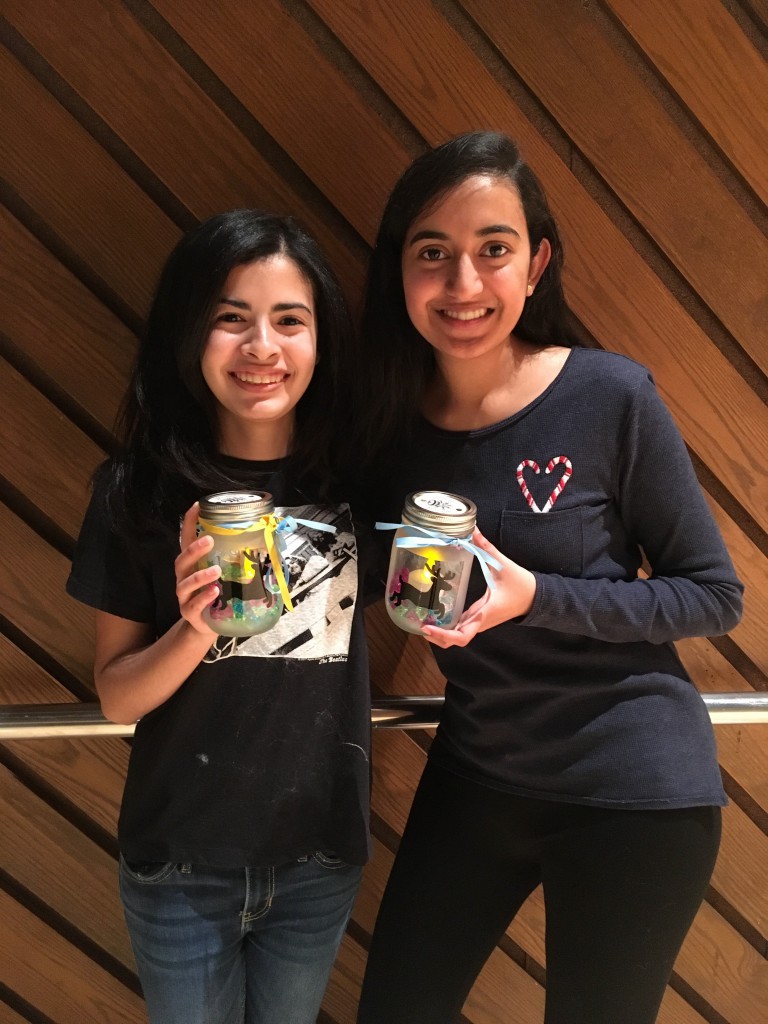 In Feldman Ballroom inside Douglass Commons, students lined up to build a buddy, get a caricature of themselves, sample unusual cotton candy flavors, play a game of life-size inflatable Hungry Hungry Hippos, get henna on their skin, and do origami with the Japanese Students' Association.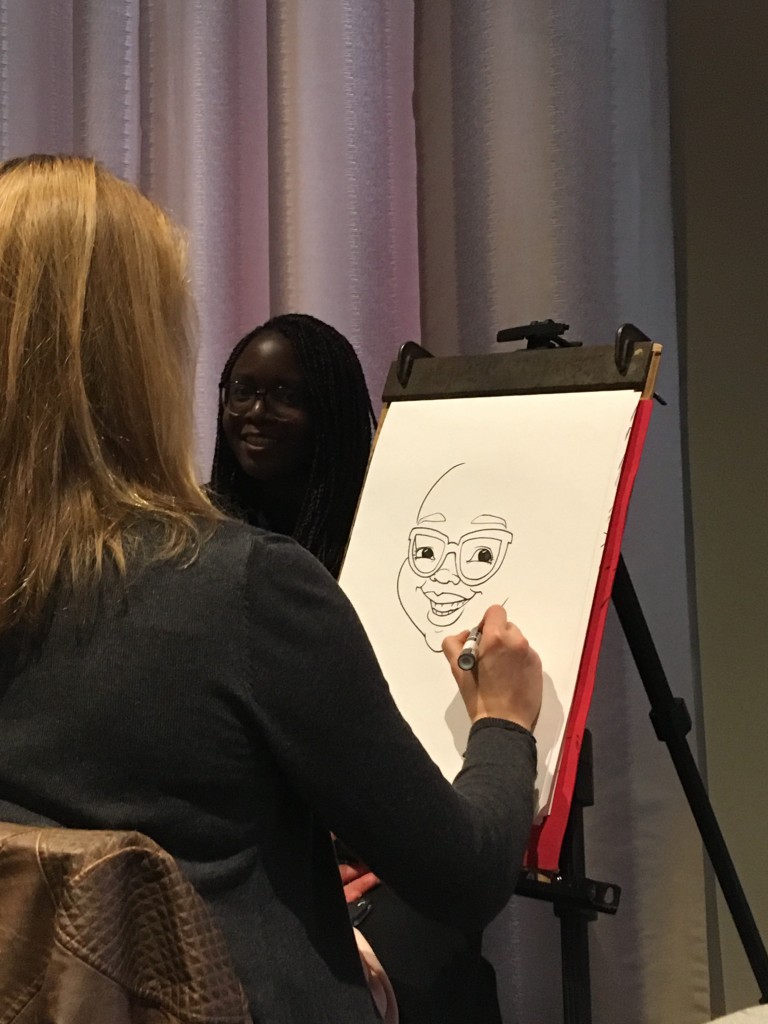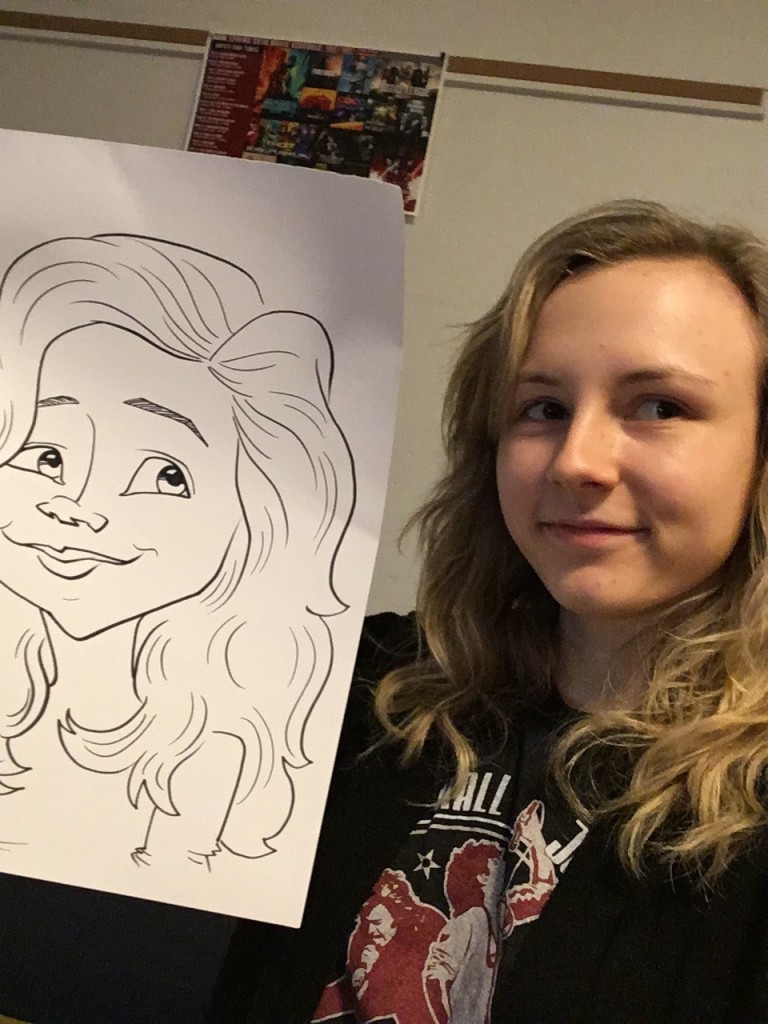 I tried cinnamon cotton candy for the first time and enjoyed it, but there were also several other flavors I wanted to try. I'll just have to wait until the next time the vendor is at an event on campus! Build-a-buddy is a student favorite that's like Build-a-Bear, but without the machines. You start with a stuffing-less animal that you get to stuff yourself. The fluff was sooooo soft and fuzzy I just wanted to hop in the bin it was held in.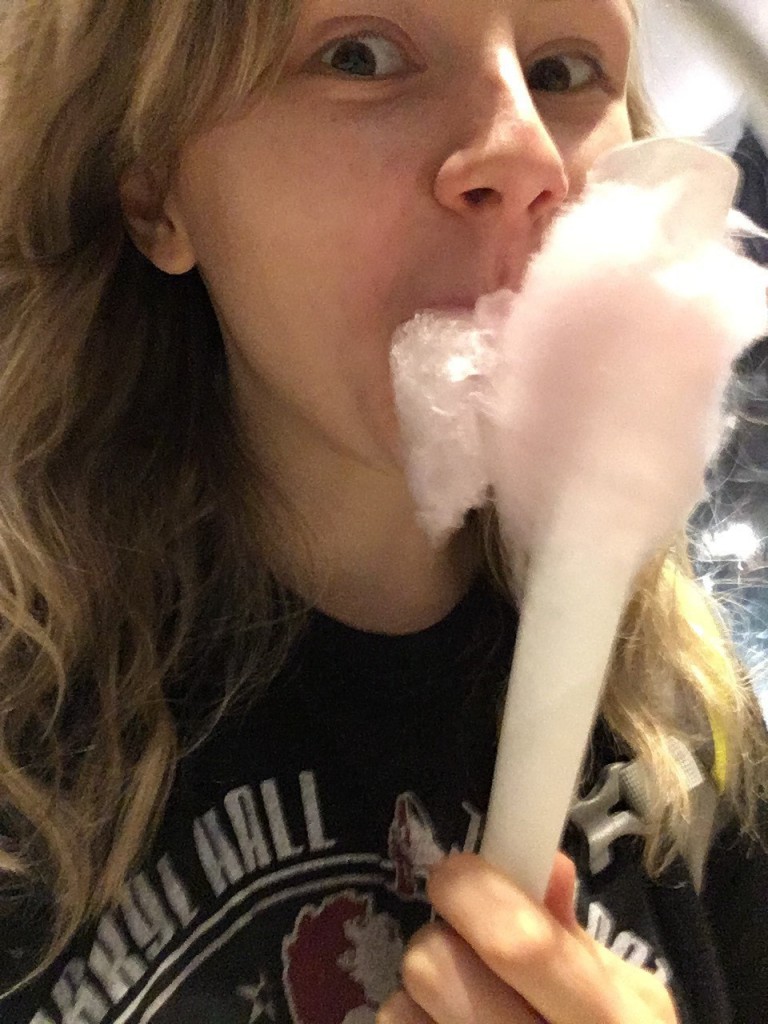 Before Winterfest, I spoke with the student who organized all this, Emma Kayton, to get the down-low on the Winter Wonderland. A bit of background on how she got to be in charge of this event: Student Programming Board (SPB) is a club on campus that organizes interactive events, concerts, speakers, and much more. We are responsible for much of all the major festivals here, from Yellowjacket Weekend to Dandelion Day. Within SPB there are committees, of which Winterfest is one. Emma was elected Winterfest Chair last year.
When I asked her what she was most excited for regarding Winterfest, she said, "Honestly, all of it. To see the execution of what I've been planning for months will be super cool.… We have such a variety this year it's hard to be excited for one thing."
After experiencing it, I have to agree. It was a lot of fun and I look forward to going again next year. Hope to see you there!