Why I Chose to Live in Southside
When I was first presented with the housing options for my sophomore year, I did not even consider living at Southside: far distance, potential disconnect with others, and limited dining options. Here is what immediately made me, to my surprise, change my mind and ultimately want to live in Southside.
In my first year, I lived in Susan B. Anthony Hall. There were lounge areas to meet and study with friends. The accessible communal kitchen made it easy to cook and clean quickly and efficiently. The large bathrooms were not only always available but also convenient. However, Sue B, in my opinion, did have its faults such as the inconvenience of living in a double and the frequent accumulated messes in the kitchen. Therefore, I started to look at the different housing options that were offered.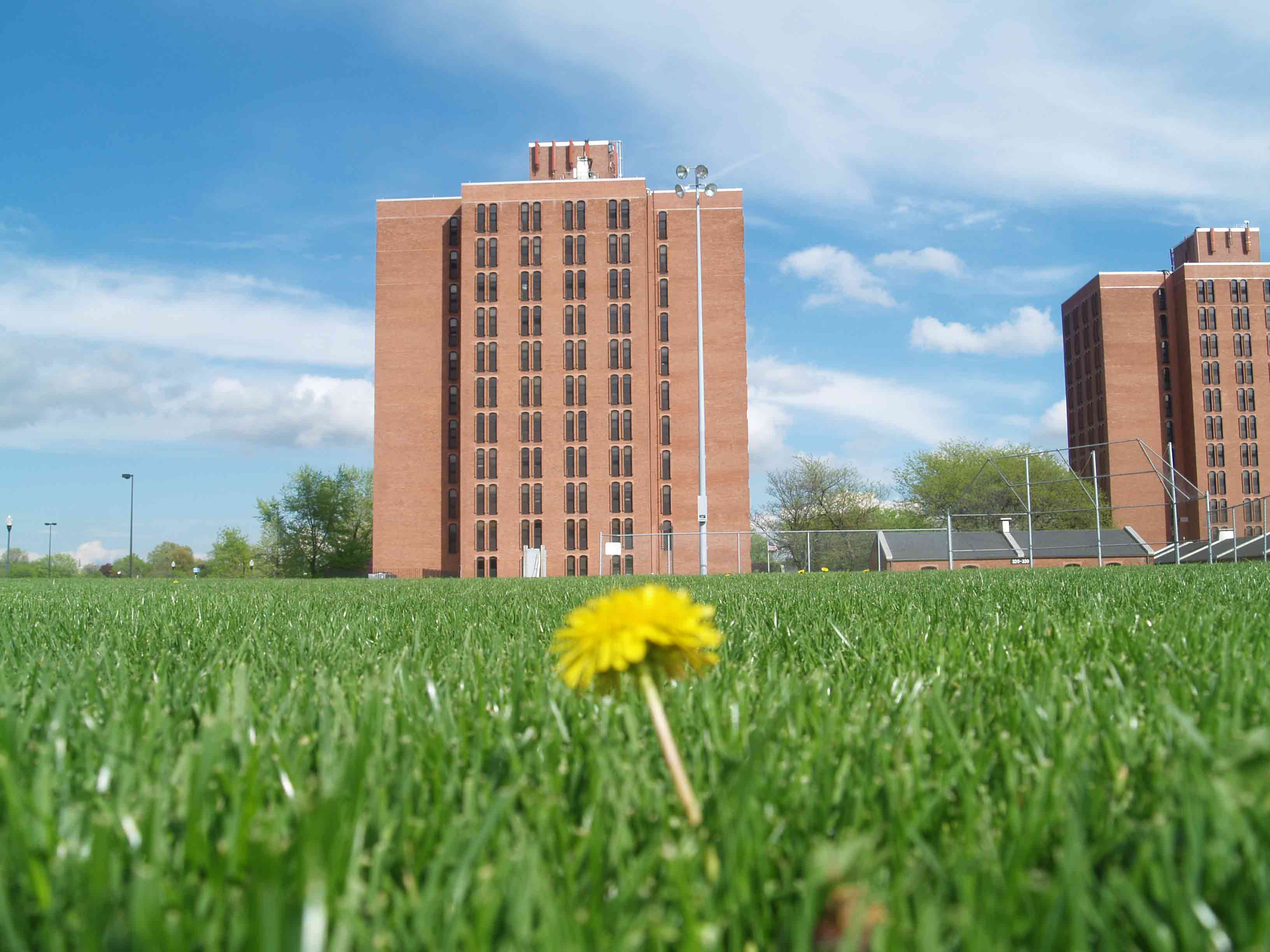 The distance is actually no major hassle. Although the most common complaint about Southside is about its far distance from campus, there are many arguments against this claim. There are many frequent transportation options available. The Silver Line runs from the Zone 3 South Parking Lot (just a couple of minutes' walk from the Southside building) to the Science Quad and the Rush Rhees Library at 7:00 am to midnight every week day (Monday to Friday). The Blue Line also stops at Rush Rhees and College Town from Southside. On weekends, there are the Blue/Orange Line and the Green Line to help you go to downtown or to Marketplace Mall, Wegmans, and Walmart, respectively. The app Rider tells you the bus schedule for not only the shuttle from Southside to campus but also all of the other shuttles available to Rochester students, so you can always plan your travel time. Additionally, the walk between Southside and on campus is only 10 minutes. In fact, the walk is not only a great form of exercise but it's also eco-friendly! (Fun fact: the distance from Southside to campus is actually the same as the distance from Hillcourt [Phase] to the science quad. Therefore, Southside is not far at all compared to the other housing options.)
You get your own room. Living in a double during my first year, transitioning to a single room has been much more comfortable. Southside allows you to live with two or three of your friends, all while giving everyone their own private single rooms. You won't be secluded away! It's very easy to meet your neighbors, and there is a lounge area with pianos and a ping pong table in the basement of Valentine. (In the basement of DeKiewiet, there is a small market where you can buy a variety of snacks and goods.)
Southside allows you the freedom to cook what you want. Do you feel like your dining options are limited to the same on-campus menu? Well, now you have the freedom to easily cook your heart out! You can decide to get the cheapest meal plan to offset the spending from grocery shopping. Cooking your own meals is a life skill that will definitely help you in the future. However, if you do not feel confident in your cooking skills yet, you can always still opt for any of the other meal plan options available.
It's the perfect opportunity to relax. Southside is a small but welcoming community in itself. Whether you want to study in a quiet location or meet a group of friends for a nice night in, it's perfect.
It has proximity to URMC and College Town. Many students, including myself, perform research or have jobs at the University of Rochester Medical Center (URMC). URMC is a closer walk from Southside than campus, so it's easy to travel back and forth. It is especially convenient when you need to get to URMC on the weekends. You can complete your research or work and then you can study at the library that is also in the medical center, which is an incredibly quiet and amazing place to complete your work; every time I'm there, I find that I'm always incredibly productive. Southside is also very close to College Town. You can make a quick run to CVS or the Dollar Tree and grab lunch at places like Taichi or Moe's. Southside is very close to the plaza as well, which houses the must-visit restaurant SEA and additional small hotspots.
Southside is the cheapest housing option. As college students, we always try to seek the best deals; this decreased housing cost will definitely help students save money. With a whole kitchen and a bathroom shared with only one or two other friends, you are definitely getting a great deal.
---
All of these reasons persuaded me more and more about living in Southside. The last factor that confirmed my decision was my physical visit to the rooms. The rooms were much bigger than I had thought and the actual walk to Southside was, honestly, not as nearly as bad as I heard. Next time, consider Southside for your next housing option!