What's "Special" About Special Interest Housing?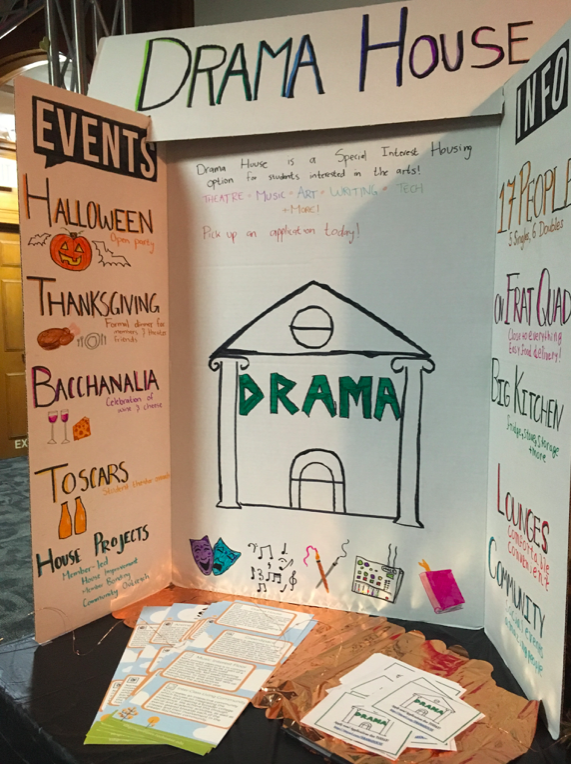 As hard as it is to believe, we're already hitting the middle of the spring semester. You know what that means—it's time for midterms, mud, and deciding where you want to live for the following semester. Sorry to those of you who live off campus, this post is going to be for people who are looking to live on campus. We just wrapped up special interesting housing week, so I thought this was the perfect time to take a look into that section of the campus living community.
What is special interesting housing (SIH)? SIH is a little bit different than any other kind of living space. Instead of living in a suite with friends, or as an RA or D'lion, SIH is a way to live specifically among people who have similar interests as you. You are surrounded with people whom you can connect with and you also avoid the housing lottery, which, to anyone who has been through it knows, is not something to be taken lightly. There are currently seven SIH options:
Anime Interest floor (AIF)
Computer Interest Floor (CIF)
Douglass Leadership House (DLH)
Drama House (DH)
Green Space (GS)
Inter-Class Living Community (ICLC)
Music Interest Floor (MIF)
So where is SIH? Across campus, actually. Most SIH spaces are located on floors in various buildings, like Burton, Anderson, Wilder, and Crosby.
However, there are two exceptions: Douglass Leadership House and Drama House. These are both houses located on the fraternity quad on campus. They are just like the floors, except… well… they're houses. As I mentioned before, being a part of SIH means you get to skip the housing lottery and select SIH instead, skipping the whole messy process. However, for each individual SIH you want to apply to, you have to submit an application and then go through an interview with the current house members. It's all to make sure that the house or floor has a cohesive dynamic and that you would be a good fit.
Why choose SIH? What makes it better than Phase, Jackson Court, or the quad? Personally, I love living in special interest housing. Like I said, I live in Drama House, and can't speak to the rest of SIH, but I love my living choice. It's a great networking system for all kinds of theater and other projects. House members share when they have friends who need actors for a short film, or people with tech experience to help advise on a project. It's so great to share a house with people who have common interests and appreciate the same things you do because it fosters connection and lets me in on adventures I never could have had otherwise.
All of our members are required to do "house projects," which can be anything from bonding events to home improvement projects. We've come up with some pretty great ideas over the years. Bad Jeopardy, Easter egg hunts, pancake breakfasts, stage combat workshops, bonfires at Lake Ontario, and more. We also hold two events that are open to all of campus: our Halloween party in the fall semester and Bacchanalia (our modern take on the Roman festival) in the spring. Other groups sometimes hold events there—from meetings to performances, so you might stop by to see the latest No Jackets Required or The Opposite Of People show, or attend a Trebellious or In Between The Lines workshop. It's an adjustment, but it makes up tenfold because you get to experience so many of the different clubs and see so many of the talented people this campus has to offer.
Each group is different and enjoyable in its own way. Kayla Zilke, my friend and fellow UR Admissions blogger, lives in Green Space, and she likes it because, as she says, "it's nice to live with others who also care about sustainability." The group appreciates the chance to "learn from each other in an effort to have a more positive effect on the environment." Ethan Weinstein, who lives on MIF, says they "treated me like a family, and gave me a community." Any group can apply for their own floors (many sororities and fraternities do this), and this year the University of Rochester looks like it might be getting a new LGBTQ+ floor. Learn more about special interest housing.
(And if you're considering special interest housing, Drama House is the closest possible living space to the tunnels, which is a total lifesaver in winter. Just saying.)