What It's Really Like to Join a Sorority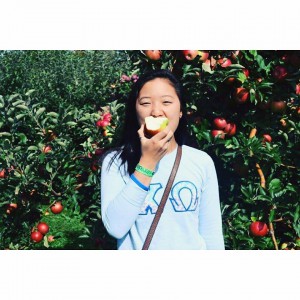 With over thirty fraternities and sororities on campus and a quarter of students joining them, Greek life at the University of Rochester is definitely present and growing. Fraternities and sororities may sound familiar to most American students, but for those who come from a different cultural background, it may be their first time hearing about Greek life. I sat down with Stella Oh, a member of Chi Omega, one of the National Panhellenic Council sororities, to learn more about Greek life at Rochester from the perspective of a student with a non-American background.
YooJung Chun: Tell us a little bit about your sorority, its goals, and some of the major activities on campus.
Stella Oh: My sorority is Chi Omega, and we follow our six values: Friendship, Personal Integrity, Service to Others, Academic Excellence, Community/Campus Involvement, and Personal/Career Development. Out of those six, I think we focus a lot on academic excellence and friendship. There are directors who create programs for us to get to know each other as sisters, but we are also actively involved in campus and community service by hosting events like Wish-in-One in which we help raise money for the Make-a-Wish Foundation.
YC: How did you first learn about Greek life on campus and decide to rush?
SO: Funny story—I actually decided to rush two hours before the application for recruitment was due! Coming from a culture that has zero understanding of Greek life, all I knew about sororities was from its portrayal in the media, so I was uncertain about joining. But I had a friend who lived on the same floor as me during our first year who was also going through recruitment, so I just went with her because I thought it was a good opportunity to meet new people. Now, looking back, I'm so glad I decided to do it!
YC: For most people going through recruitment, it can seem very intimidating. What was the process actually like, and do you have any tips on how to get through it?
SO: As for the rushing process, I was definitely just thrown into it with no expectations about what it's going to be like—and while it was fun to meet a lot of new people, rushing was still a lot of work because you only have a limited amount of time to talk to all eight chapters and make a good impression. But, I want to say that one weekend of hard work is definitely worth the lifetime of friends and memories you will make by joining a sorority.
My advice would be to remember that rushing is not just for you to make a good impression on people, but it is also a chance to figure out which sorority is the right fit for you. The most important part of rushing is to find your home for four years. Stay true to yourself and think about what kind of college experience you want to have.
YC: So what made you choose Chi Omega as your home?
SO: There are many reasons, but one of them is that everyone I talked to from Chi Omega while rushing were from diverse backgrounds. We instantly bonded over our family backgrounds and similar experiences of being from a different culture, and I felt like I could genuinely become friends with everyone from Chi Omega. I also found that every sister from Chi Omega is passionate about something other than academics, whether it be dance, another organization on campus, or sports. For example, while being in Chi Omega, I was also a part of the tennis club and was president of the Korean American Students' Association. I really liked the fact that I would be surrounded by a diverse group of people with interesting passions who are always willing to talk with you.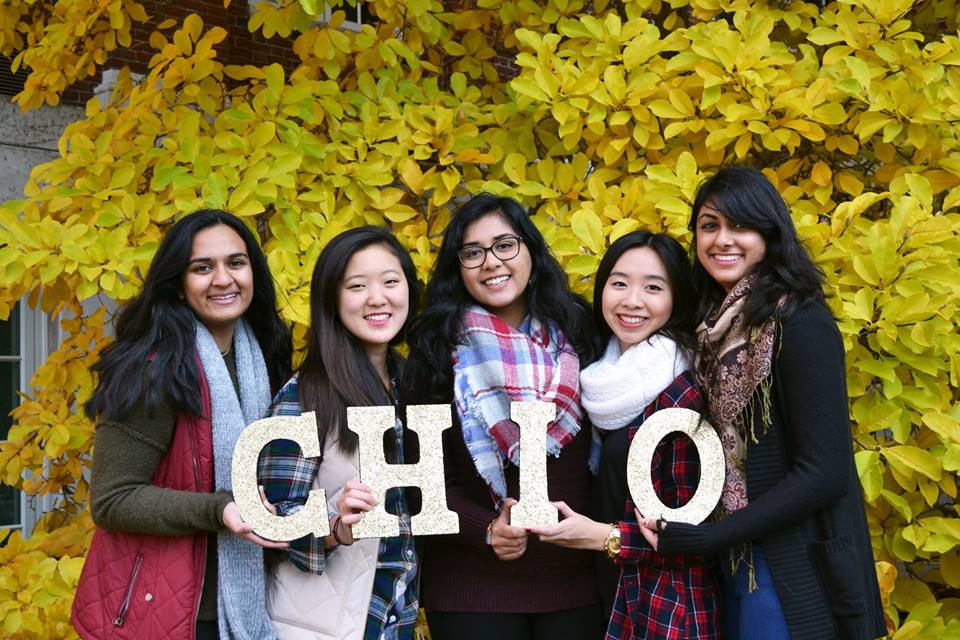 YC: Let's talk sorority life—did you have any difficulties balancing academics with being in a sorority? What have you learned from being in a sorority?
SO: A lot of sororities have study hours when you can study together with your sisters, so there's definitely time to get all your work done. Even though everyone has different majors, we all motivate each other to do well and there's a strong academic support system within the sorority that allows me to balance school with Greek life. Even if you miss some sorority events because you were busy with school, there are always opportunities to make them up.
There are so many things I learned by being in a sorority: leadership skills, professional ways of dealing with people, what it is like to be part of a community, and how an organization works. There are also many job and internship opportunities through networking within the sorority that benefit you in the future.
YC: I know you're a naturalized American citizen, but you still come from a distinct multicultural background. How did you feel about entering a sorority that is not "officially" a multicultural sorority? 
SO: I think that most people, including me before joining any sorority, have a preconceived notion that sororities are predominantly white. But that is not true—even just looking at Chi Omega, that is not officially a multicultural sorority, is rich with diversity. I was able to meet a lot of people who come from different cultural backgrounds like me. However, I do think that more diversity is always needed and it is important to think about diversity with regards to Greek life.
YC: Describe your four years of sorority life in three words.
SO: Engaging, passionate, and genuine.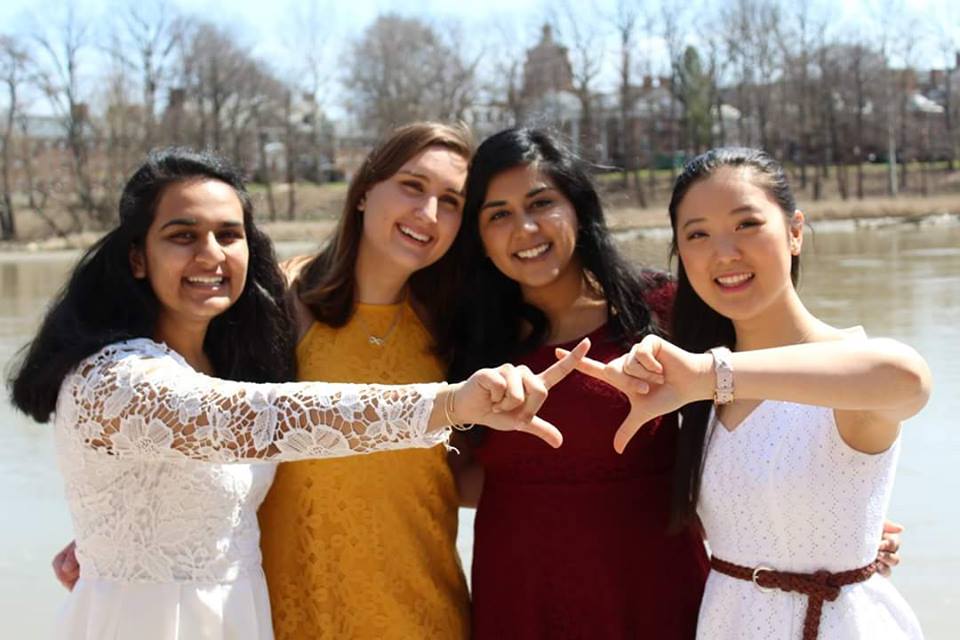 YC: Any last words for students who are interested in joining Greek life on campus? 
SO: Since I've joined a sorority, I've gained so much more than what I first thought would be the most trivial way to make new friends. I've gained lifelong friendships, professional networking, organizational skills, and even leadership skills. Four years of being in a group of such closely knit sisters who support and genuinely care about each other have given me a lifetime experience that has impacted who I am today and will continue to shape me in the future.
Don't hesitate to go through recruitment. It's better to have tried than not have tried at all.