UR Track & Field—It's Back!
This year, I have proudly joined the UR Men's Track & Field team, Division III, and I am so excited for upcoming competitions. I was a pole vaulter for four years in high school and did pretty well for myself. Unfortunately, my career ended when I shattered my ankle on a high attempt my junior year. After that, I was never at the sectional level I achieved before the injury. However, after three years, I am fully recovered and ready to pick up this event once more, and the track team encouraged me to do so. It felt great to be welcomed with open arms. Just like old times, I am back in the sport I have always enjoyed.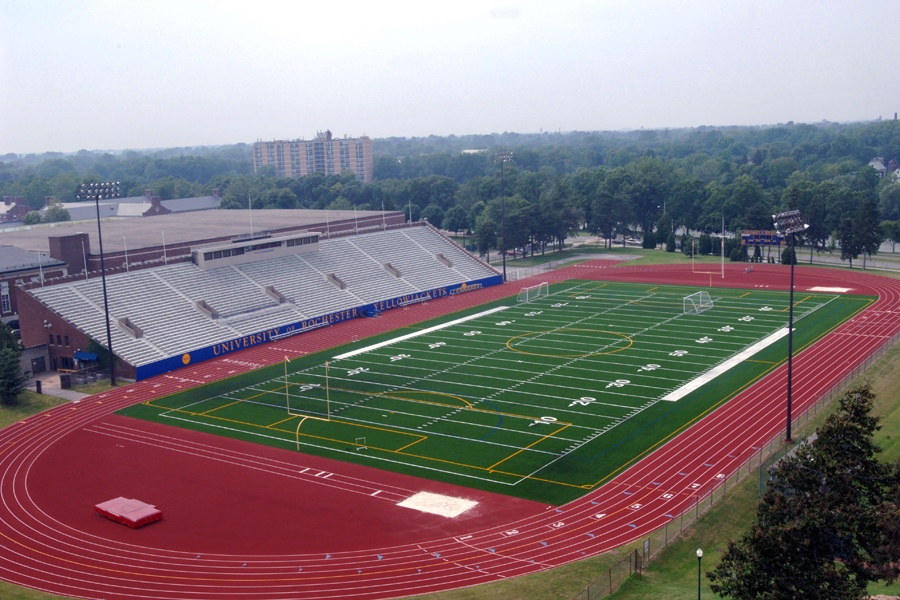 It is intimidating to be a part of a college team, since it is a brand new level of competitiveness that was not present in high school. Everyone is significantly better at what they do than I have ever seen. Also, in high school I lacked the proper event coaches I wanted to perfect my event, and now I have one. It is a great change, but it isn't the easiest thing in the world. Pole vaulting has been ranked the third hardest athletic task out of all sports, and knowing that, I have to put in everything I have to get to where I want to be.
I never thought I would be able to once again do track, especially in college. I figured I would be way too busy with classes, lab, work, studying, and the list goes on. But like I have said so many times, the main reason I came to this University was because of the opportunities it has for its students. Yes, that list might be long and go on for pages, but because of the way the school runs its schedules, classes, curriculum, and everything else, I am able to do everything I want to and be successful at it all. It is a great feeling to know that I am truly involved in this University and campus community and am getting everything out of college that I possibly could!