UR Thestrals: Quidditch Northeast Regional Champions
(First of all, make sure you know what Quidditch is and how to play it.)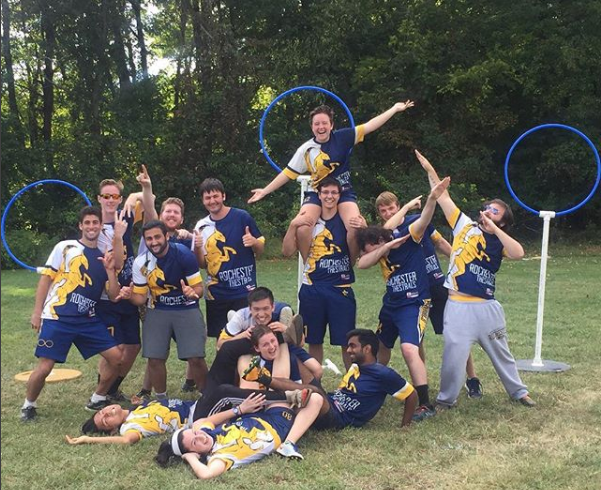 On November 18 and 19, the University of Rochester's Quidditch team, the Thestrals, participated in the United States Quidditch Northeast Regional Championship. We entered in the third seed due to our poor tournament record, but didn't lose a single game during the tournament, earning us the title of Northeast Regional Champions!
This is a big deal because not only are we moving on to nationals in Texas this April, we will have a better position going into it. Plus, the Thestrals have never won regionals. In fact, only Boston teams have won before. Previously, it had been Boston University, Tufts, and Quidditch Club Boston. Now you can add the University of Rochester to that list!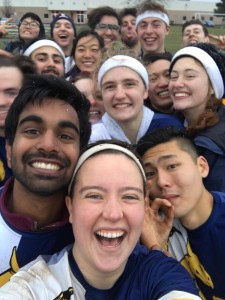 Our first game was against Syracuse University, and we won 180 to 60. The next game was against Rochester Institute of Technology, and we won 170 to 110. Our third game was against Middlebury College, which hosted the first-ever Quidditch game in the US in 2005, where we snagged a win of 150 to 60. We arrived to snow-covered fields before our game against Boston University (BU). We beat them 130 to 20. Next, we played New York University, which we beat 190 to 70. Our last game of the day was a rematch against BU to determine who would be regional champions. The score was 200 to 80.
In all our games, everybody played wonderfully and we definitely deserved to win. As said by our social chair, Sheridan Sweet, "I'm so proud of my whole team. They played their hearts out and I couldn't be more happy to call them my family."
As said by our president, Sam Dinga, "This weekend, we went up against the best teams in the region and didn't lose a single game. After this weekend, people are going to be talking about us as a surefire contender, not just a team that could be good if they're lucky. We're not gonna be 'UR*' with an asterisk any more [because people aren't sure who we are], we'll just be UR."
For a while in the Quidditch universe, the University of Rochester was thought highly of, but always with a caveat. Now, we have shown the Northeast what we're made of. Our captain, Ethan Warren, said "This is proof we're the best team in the Northeast, period."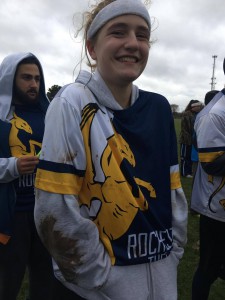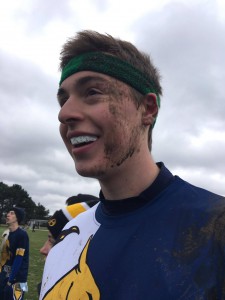 This team could not be more excited about winning the championships. We jumped on each other, never stopped smiling, and tears were shed. For the seniors on the team, this was the best possible way to spend their last year playing Quidditch for Rochester.
Clara Kjelsberg sums up how the new players on the team feel: "BEST FIRST YEAR OF QUIDDITCH EVER!" Despite having to stand in the rain/snow/wind/cold during our games, even bench warmers were pumped throughout the tournament. Energy was high and it only got higher after every win.
Now we just have to win nationals! Go Thestrals!