Top Five Favorite Social Programs on Campus
When I first came to college, I was worried that as a biomedical engineering major from India, I would never have the time or motivation to go out and socialize. Contrary to my expectations, that didn't happen! The large number of activities organized at the University every week played an important role in my social life this year. At Rochester, students are never out of things to do, whether it's during the week or over the weekend, and I find that amazing! After much contemplation, here are my top five favorites things to participate in on campus:
1. Puppies on campus
The club PAWS (Peers for Animal Wellness and Safety) constantly brings puppies and dogs on campus to satisfy the cuddle-cravings of the entire student population. As we aren't allowed to have pets other than fish in on-campus housing, most people here are deprived of their pets' love. Besides providing dogs for petting, PAWS also volunteers at animal shelters and raises awareness about issues relating to pets and their treatment.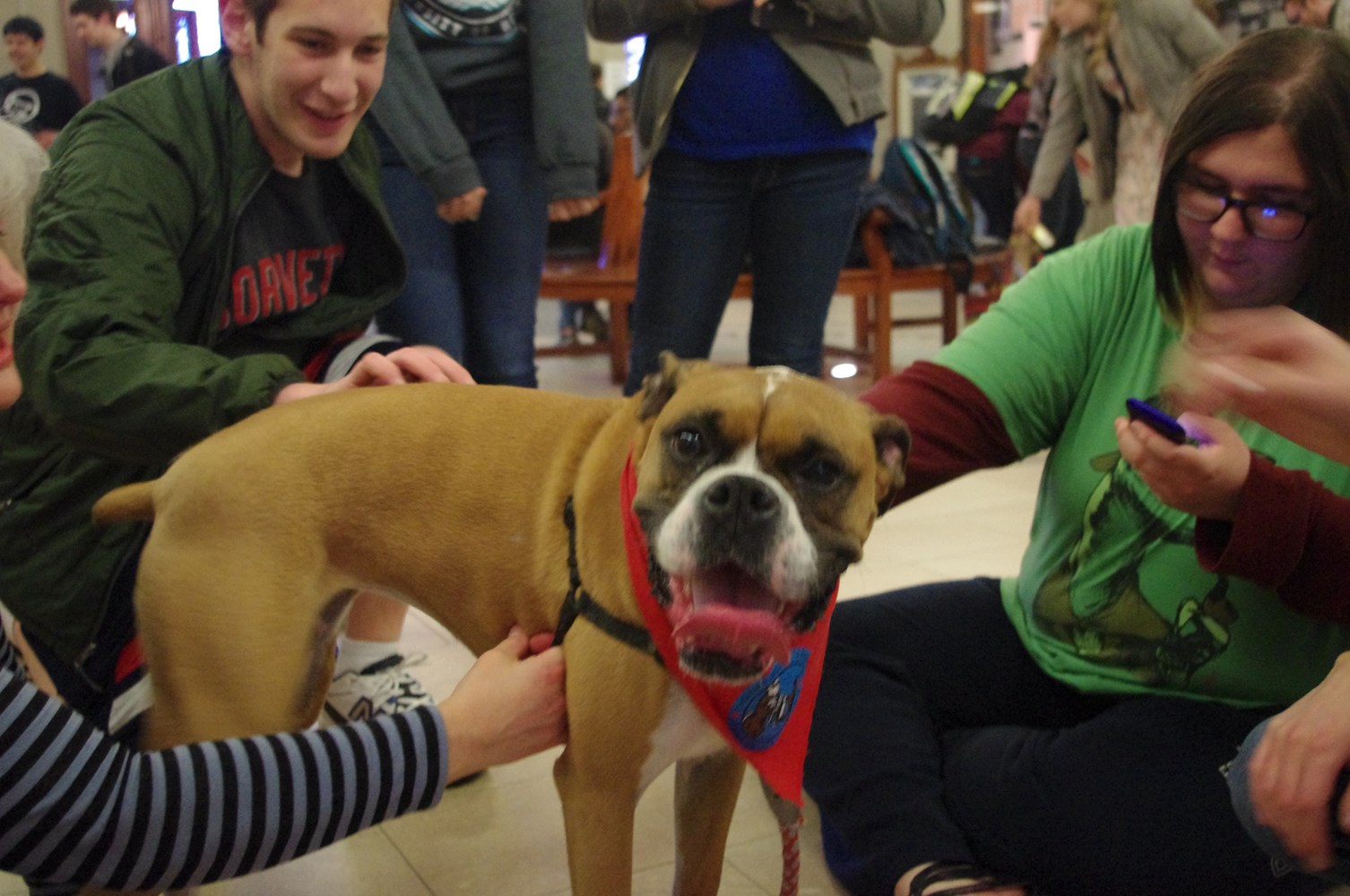 2. Friday Night Live at Starbucks
The Student Programming Board organizes free music performances every weekend, where interested students can perform with their bands or individually. Past performances include jazz music, country music, Ed Sheeran covers, etc., and let me tell you, they were awesome! My roommate and I had a tradition last semester where we would get late-night coffee and listen to the music at Starbucks. Hopefully, we'll carry the tradition on next semester, too!
3. Hall programs
People involved in residential life like resident advisors, Freshman Fellows, D'Lions, EcoReps or Hall Council, are always organizing hall programs at any given time of the semester. You can attend anybody's hall program even if they don't live on your hall. Past examples include trips to the Strong Museum of Play or the Eastman School of Music, pumpkin painting, hot chocolate and paper crafts, breakfast food at Danforth, etc. All these people really put effort into their programs, and you should definitely try to attend them and meet new people!
4. Movies at Hoyt Auditorium 
The University's Cinema Group holds free screenings of the latest blockbusters in the Hoyt auditorium every weekend and even offers food sometimes. If you're a movie junkie like my friends, you will absolutely love this constant activity. This past semester, I watched movies like LEGO Batman, La La Land, and Star Wars: Rogue One. As you probably noticed, these are some of the biggest releases of the year, and they're a few minutes' walk from your dorm!
5. Club performances
If you're an admirer of the performing arts, you're going to love the thirty-plus groups we have on campus devoted to music, dance, comedy, and theatre. My personal favorites are the five a cappella clubs that have regular shows every semester, because even though I am musically-challenged, I love good singing! Further, if you would like to be a part of these amazing groups, they hold auditions every semester, and are always looking for people with fresh styles.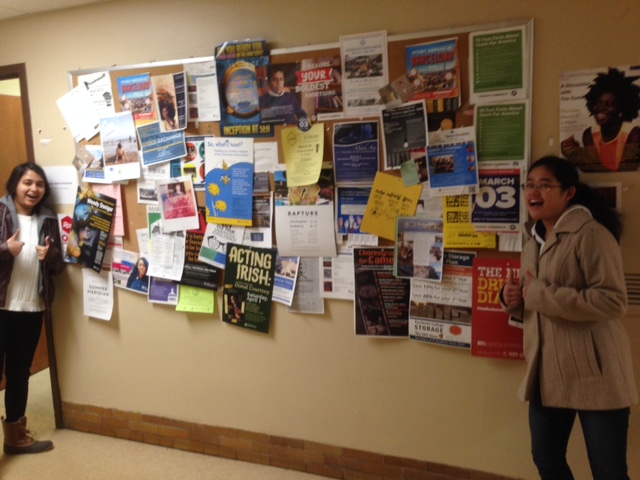 If none of the above programs are your thing, the other 275-plus clubs and organizations we have on campus are constantly organizing their own activities related to the creative arts, community service, cultural awareness, club sports, etc.
---
Trust me when I say that you'll have more opportunities to pursue your interests than actual time to dedicate, and that's the best thing about being a part of the University of Rochester. Here, people are more than just academically-driven students—they are leaders and active members of the college community, and you can be one, too!