The Mindful University Project
In light of the end of the semester, I thought I'd write about a University-wide initiative that is working to help students reduce and cope with stress: the Mindful University Project. It aims to support good mental health, promote academic thriving, and increase resiliency to stress. The project is interdisciplinary, as demonstrated by its diverse advisory committee. Some of the things the Mindful University Project offers are Koru Mindfulness learn-to-meditate workshops, meditation retreats, yoga classes, and other mindfulness-based stress-relieving activities.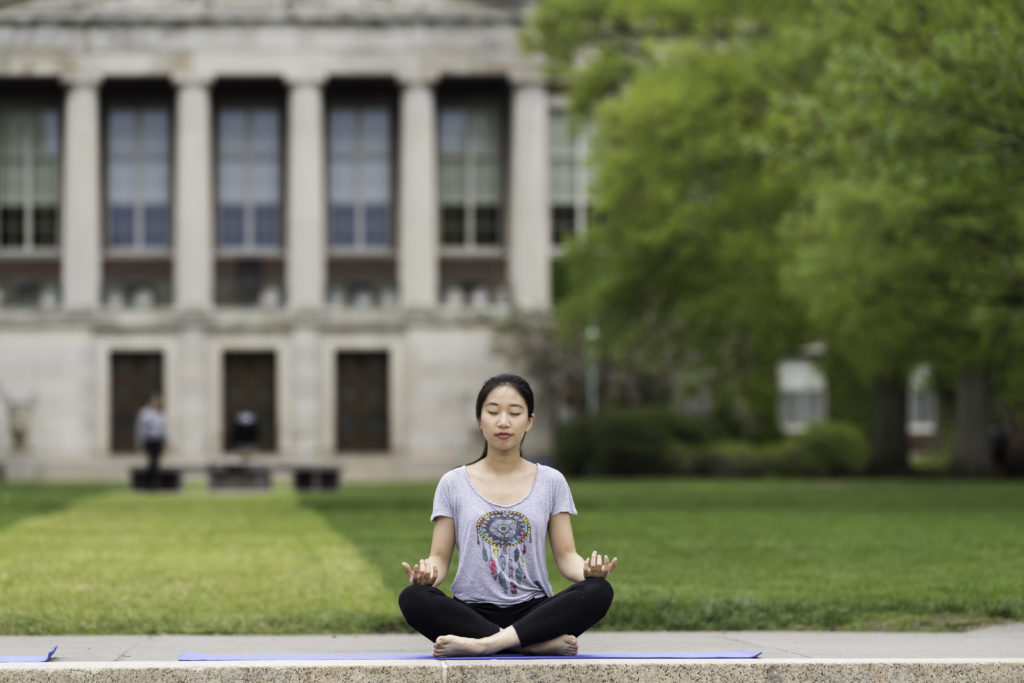 For those of you who may not be familiar with what mindfulness is, here is the Merriam-Webster definition:
"the practice of maintaining a nonjudgmental state of heightened or complete awareness of one's thoughts, emotions, or experiences on a moment-to-moment basis"
I have participated in a few Mindful University events since I became aware of it last year. This year I intended to go to one of the guided meditation sessions offered every Friday morning, but every week I was either busy or chose to sleep in. I did, however, go to one of their yoga classes, which was nice. At the beginning of the semester during Yellowjacket Weekend, there was also a candlelit yoga session, which was very relaxing.
To help infuse mindfulness into the culture at the University, there are even offerings specifically for faculty and staff. Some of the options are "Mindful 101," guest lectures, and strategic consultations.
A Brief Interview with Shelley Chen
Xueying (Shelley) Chen is an e5 student investigating how students use technology to practice mindfulness. In the spring, she will be leading a four-week meditation workshop. Here is what she had to say about mindfulness and the Mindful University Project:
Q: What is your experience with the Mindful University Project?
"I started my mindfulness and meditation journey about a year and a half ago by taking a four-week workshop with Amy Nadelen, who is a senior health educator at UHS. This introductory workshop has changed my life. I always thought meditation is about sitting straight while thinking about nothing. It is completely a misconception! Mindfulness is simply paying attention to what is happening around me and within me without judgment, and with acceptance. I learned about training my observing mind to quiet down my chattering thoughts and incorporating mindfulness into my daily routine, such as walking to my next class and eating mindfully in the cafeteria."
Q: Why do you think mindfulness is important?
"Like all other college students, I am constantly juggling academic work, part-time jobs, and extracurricular commitments. Meditation has kept me sane."

---
If mindfulness and/or the Mindful University Project interests you, sign up for the mailing list! This is how I stay aware of what events are going on to help me destress.