The EcoRep Sustainability Life
After reading the above title, you may wonder, "What's an EcoRep?" We are a group of enthusiastic freshmen who work toward promoting a sustainable lifestyle in the residence halls. As an EcoRep, I've had so many amazing experiences, both with my residents and with my fellow EcoReps, that I can't even count all of them! But, here are my top five favorite things about being an EcoRep.
1. Meeting people
One of my favorite things about being an EcoRep is the people I've had the pleasure of meeting. There are around thirty other freshman EcoReps, all from different geographical locations and backgrounds, but with at least one thing in common—our love for sustainability. Also, there are Super EcoReps, who are past EcoReps who serve as mentors to the freshman EcoReps, advising them on hall programs, final projects, and college in general. My Super EcoRep is super-awesome and helpful, and I enjoy talking to him about things like current environmental issues, sustainability, and juggling academics and activities, etc.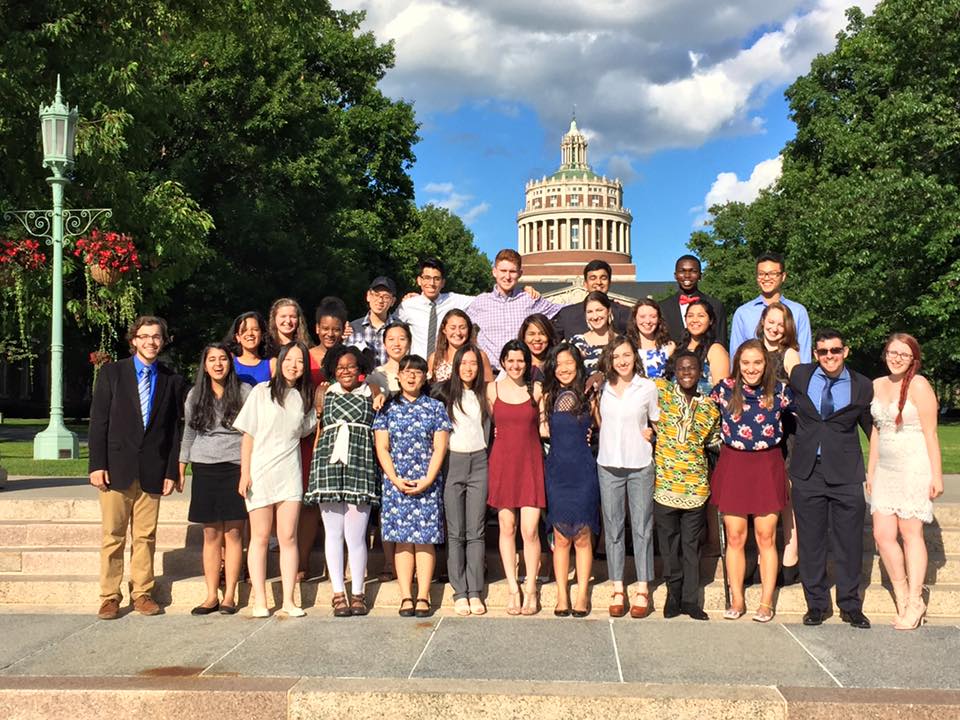 2. Being a part of Residential Life 
EcoReps are a part of the Residential Life team, which means that we get to interact with the residents and teach them about sustainable practices. We have a budget to plan hall programs, which consist of people coming together to learn more about being eco-friendly through interesting activities and hall bonding. For one of my programs, I showed the movie The Lorax and bought Oreos for everyone. For another program, I collaborated with my Resident Advisors and we organized a Halloween-themed pumpkin painting program, where the pumpkins were locally grown. It was my first Halloween pumpkin, and I had a lot of fun!
3. Two-credit course
As an EcoRep, you also get a chance to take a two-credit course, Leadership and Sustainability, which is super interesting and engaging. We learn about topics related to sustainability, like climate change, clothing waste, biodiversity, global protocols regarding the environment, etc. Moreover, as part of the class, we get to unleash our creative spirits and make EcoBoards, to make our hall mates more aware of current events relating to the environment.

4. Being sustainable
Since high school, I have been involved in environmental clubs, and the idea that people have started changing their mindsets to become eco-friendly is what motivates me to continue. I love that my residents are ready to open up to new ideas and adopt sustainable practices, even if they don't fully commit to them. To me, it means that maybe one day, they might be willing to change one of their habits, like using plastic bottles, and ultimately, contribute to a brighter future!
5. Volunteer opportunities
Throughout the year, EcoReps get a lot of opportunities for volunteering with events relating to sustainability, like Recycle Mania, the Gilbert Community Garden, Clothing Exchanges, recycling campaigns, etc. For one such event, I volunteered to work at a football game, where Team Green, the University's sustainable facilities group, was participating in the zero waste challenge. The aim for the challenge was to reach a zero waste level at the game by composting or recycling the food, wrappers, and eating utensils, and we did this by helping the public be aware of the dos and don'ts of each item!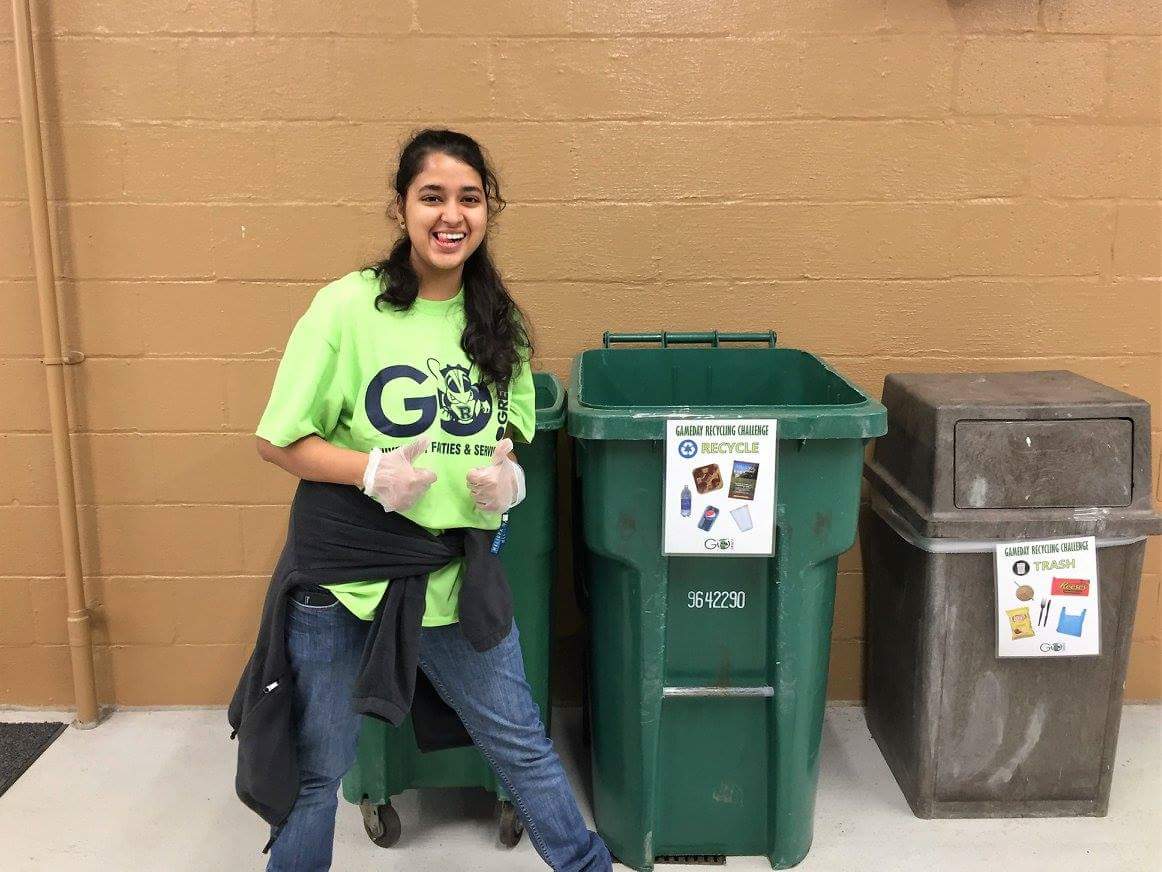 ---
Overall, I think that the EcoReps program is an amazing way of meeting new people, learning something new, and helping the environment! This program has given me some of my closest friends in college, and I'm really glad I am a part of it!