Susan B. Anthony vs. the Quad
Which freshman dorm will be deemed the champion?
Susan B. Anthony
"Sue B.," as it has been lovingly nicknamed, has three major advantages. First, Danforth Dining Hall is on the first floor. On weekends, students can roll out of bed and head to breakfast in pajamas. The Hillside Market is also on the main level and is convenient when you're looking for coffee, snacks, or on-the-go meals. Next, Sue B. has a tunnel pathway to Spurrier Gym, which holds practice rooms for musicians and studios for dancers. The rooftop solarium on the seventh floor is just the cherry on top of this dorm; the view of campus from up there is quite stunning.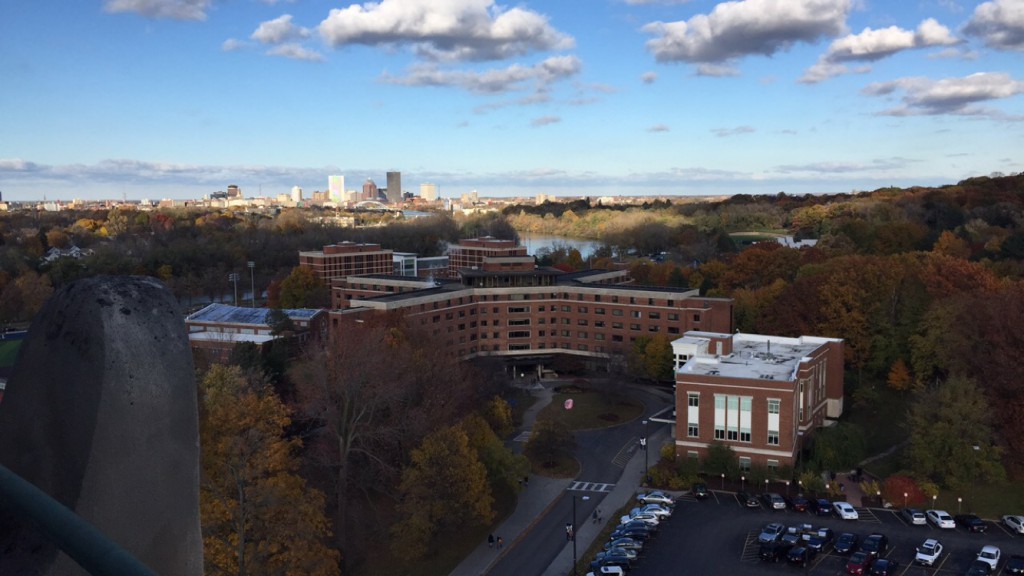 As far as living situations go, my personal experience is in a Sue B. double room. But one of my closest friends has a single on the same floor. Both rooms have plenty of space. Living on the fifth floor gives us an awesome view of the fall trees. Speaking of awesome views, above is a picture of Susan B. Anthony Residence Hall, featuring the City of Rochester in the background, from the bell tower of Rush Rhees Library.
As for the Residential Quad below, I rarely get the chance to walk through. But when I can, I take that chance! I usually pass by on my way to and from volunteering at a local elementary school. It is so serene and Hogwarts-esque! And I suppose you could compare the Sue B. vs. Quad rivalry to that of Slytherin and Gryffindor (I won't say who's who).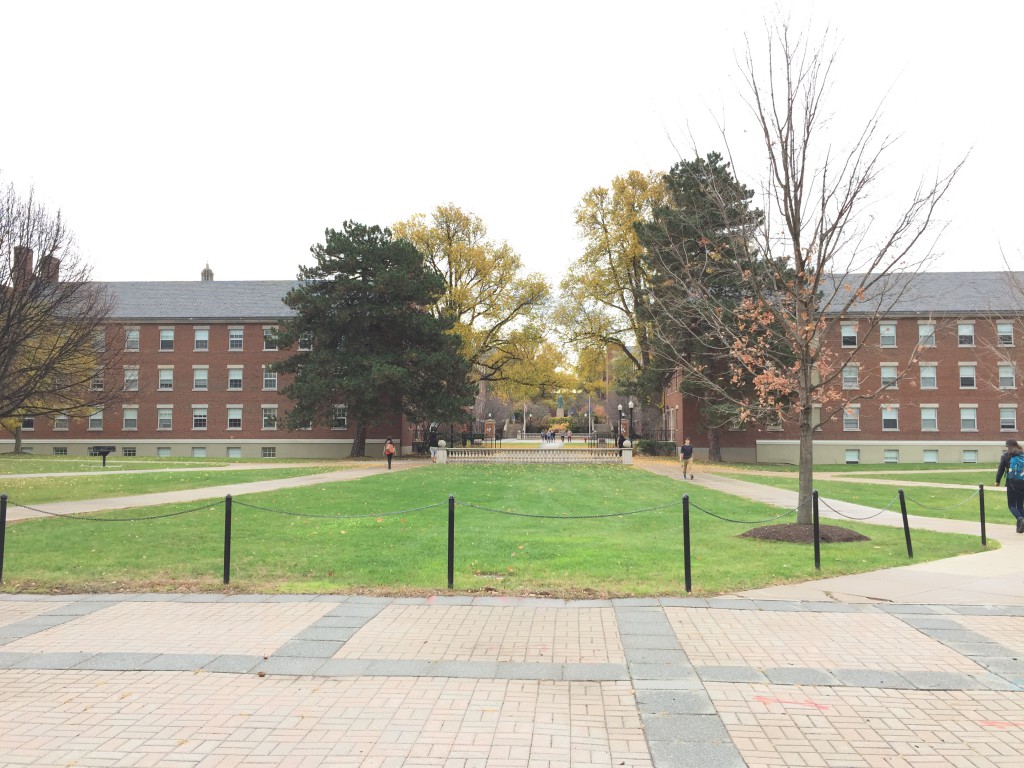 The Residential Quad
The dorms Tiernan, Hoeing, Lovejoy, and Gilbert are congregated together and known as the Residential Quad. An advantage of these dorms is their proximity to Dandelion Square, Wilson Commons, Todd Union (which has the mailroom), and Goergen Athletic Center. They are additionally closer to Douglass Dining Hall, which is currently under renovation and will be brand new soon. Yay, food! Gilbert has the Gilbert Community Room, which is connected to a pretty outdoor patio. It is rumored that the Quad has bigger dorm rooms, too! Triples are commonly placed in the Quad dorms, which can be cool. You'll also catch a pretty view of the river from the Quad. Here is Gilbert below.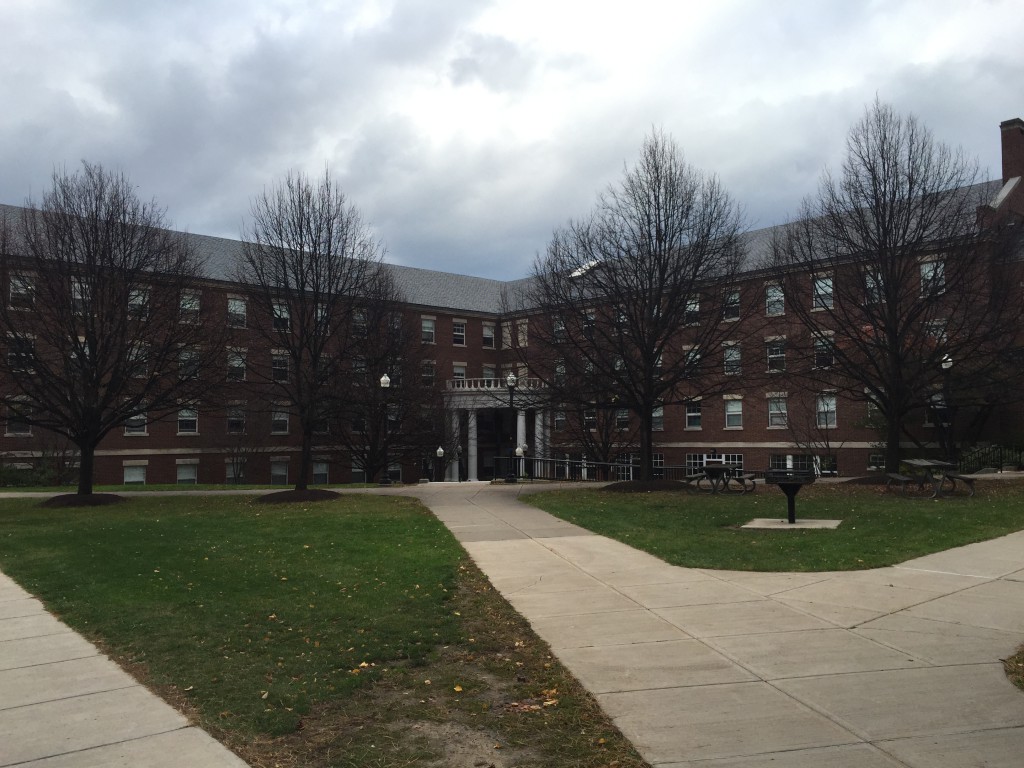 Now, I'm a bit biased; I live in Susan B. Anthony so I'll probably never be convinced that the Residential Quad is better than Sue B. Every freshman is a die-hard fan of their own dorm. However, I can agree that each residence hall has its benefits! It's up to you to decide!
Check out YouVisit for photos, videos, and 360° views of both residential hall options.