Studying Abroad in the Land Down Under
Hi, everyone! In case you have been wondering why I've been M.I.A. this past spring, I was on exchange at the University of Sydney in Australia! It has been an absolutely amazing experience, and I can't wait to share my favorite things about it with you.
 Watching opera at the Sydney Opera House
Ever since I was a child, I've wanted to get the chance to watch opera at the Sydney Opera house. I was probably the only seven year old who dreamed of dressing up all spiffily and watching a romantic tragedy at the opera. On my last day in Sydney, I went to watch Lucia di Lammermoor, which was an Italian tragic opera about a woman who is torn between her duty to her family and her love for the enemy. Though it ended in a lot of bloodshed, it was beautiful to watch and listen to the performers, and is something I won't forget for a long time.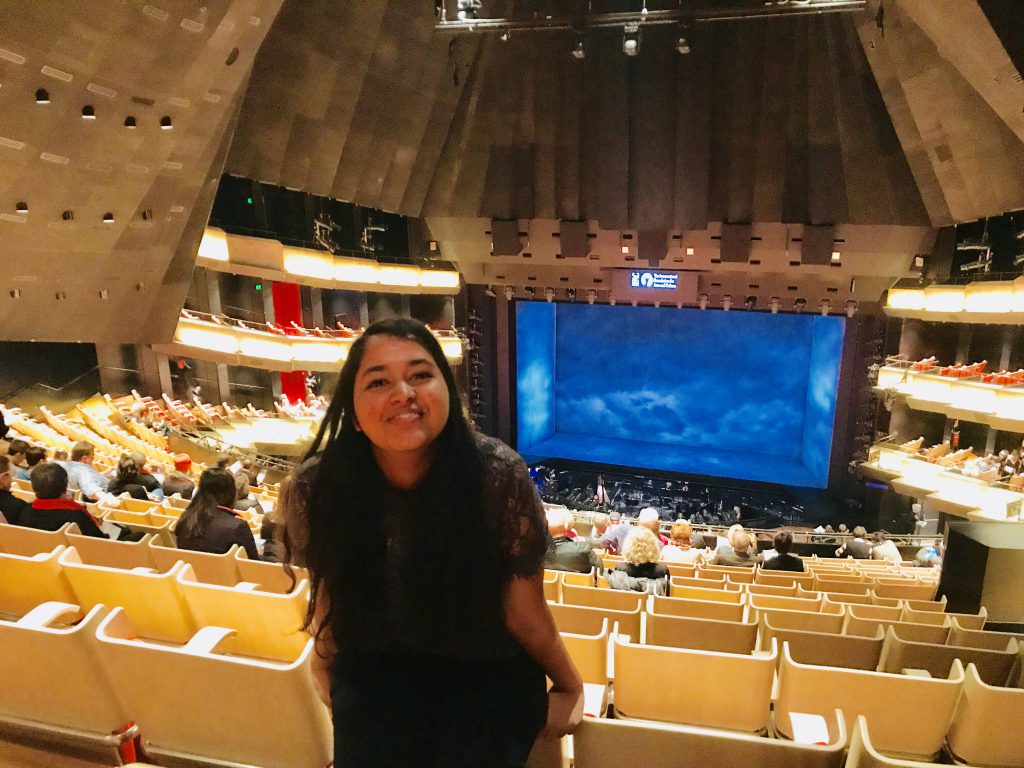 Getting to pet a koala bear and a kangaroo
One of the top goals on my bucket list has been to pet a koala bear in real life, and I got to finally cross it off this year. I even got to pet a kangaroo, which was an amazing bonus. I thought that they were both really adorable animals, and it was a super special experience, as they are only native to the Australian continent.
Before I left for my semester abroad, I had heard so many things about the deadly wildlife in the land down under, that I low-key prepared myself and researched all kinds of spiders and sharks. However, I survived in the end, and would totally recommend putting Australia on your bucket list, 10/10!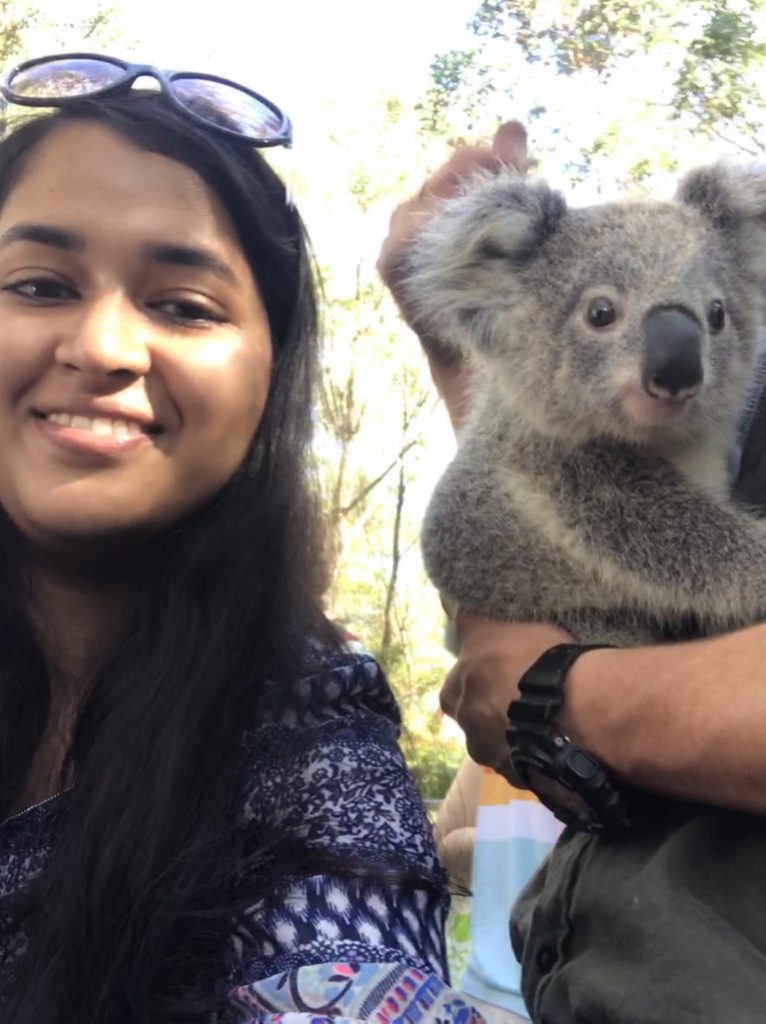 Making friends from around the world
The building I was living in in Sydney was basically a hub for a lot of exchange and study abroad students. I ended up meeting people from all over the world, quite literally. I made close friends from Mexico, Sweden, Norway, China, India, the USA, and many more places. It felt really amazing being a part of such a rich and diverse community at the University of Sydney, and I can honestly say that I've become more culturally aware and globally minded.
Interning in a research lab
While studying abroad, I took three courses that would count towards my major, and one course that was in the form of an internship. I got the amazing opportunity to work as a research intern in a lab conducting research on prostate cancer and its diagnosis. Throughout my time there, I was able to strengthen my coding skills, learn more about the field of medical imaging, and ultimately, figure out my professional goals. My supervisor and colleagues were super nice, and helped me acclimate to living in Australia.
All in all, my internship experience contributed to an awesome semester abroad!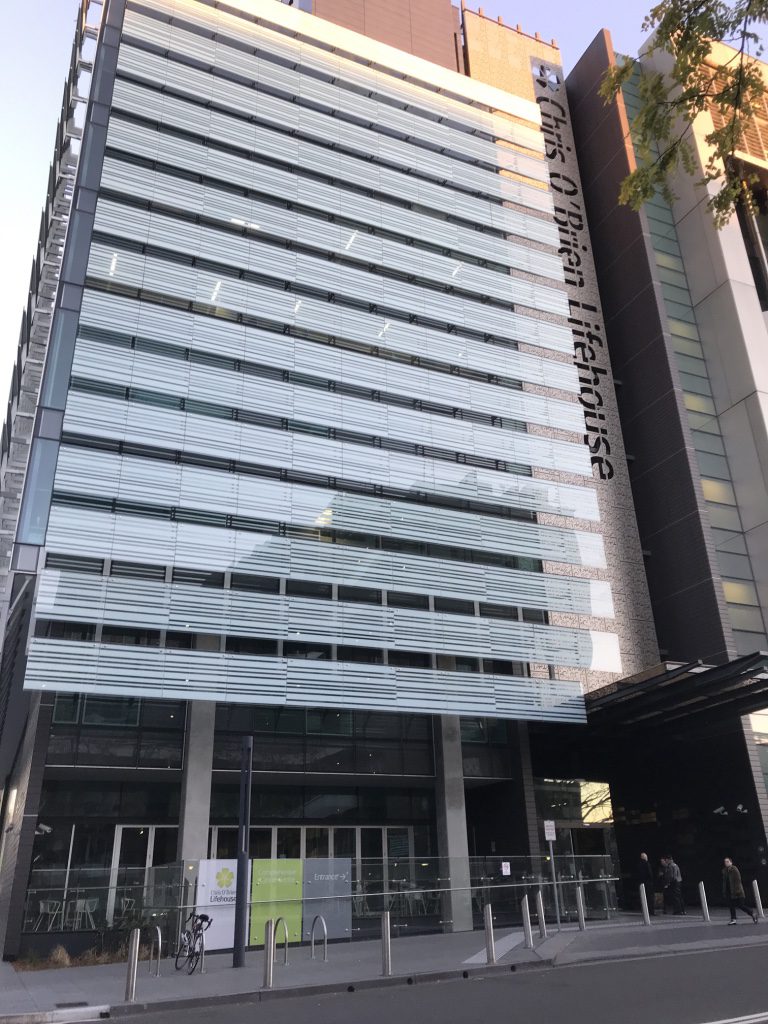 Learning how to be independent
One thing that originally scared me about going abroad was having to manage everything from cooking to transportation on my own, and in a new country. Given that I had a meal plan and a great shuttle system at the University of Rochester, I had a hard time navigating "real" life in the beginning. Over the course of the semester, I learnt how to use public transport, cook food that was mostly unburned, live alone, and budget myself. I think I totally deserve a pat on the back for a successful adulting effort.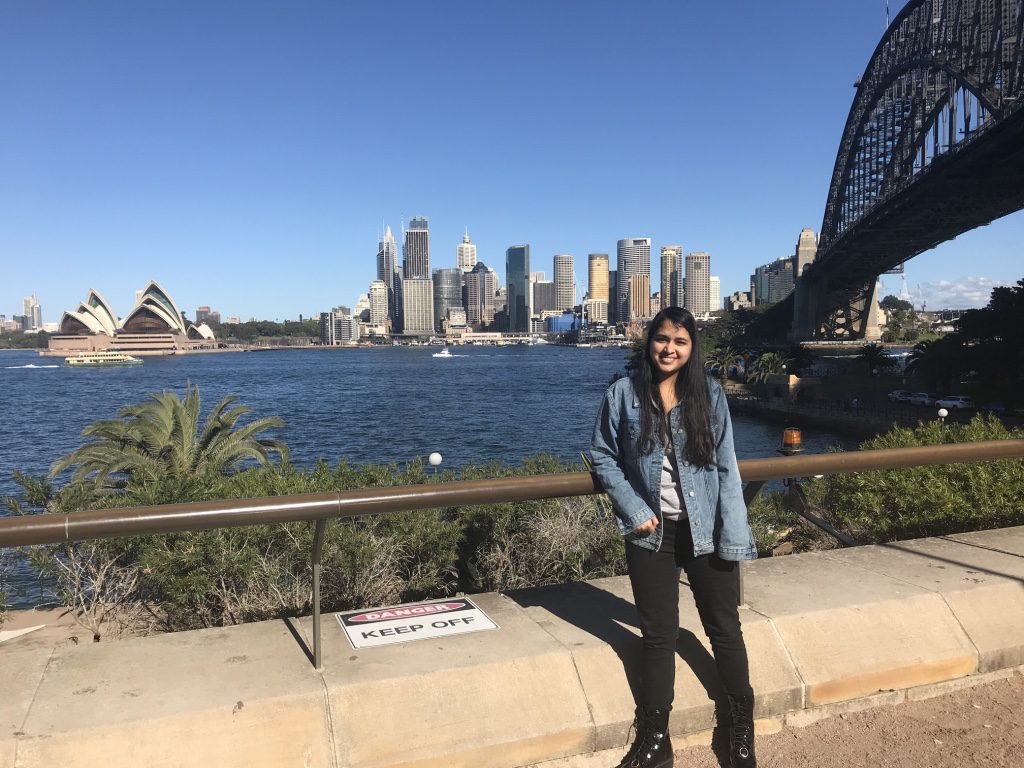 ---
If I had to describe my experience in one word, it would be surreal. Many a times I couldn't believe that I had traveled across the world to Australia all on my own, while managing to still graduate on time back in Rochester. I've grown as a person in these few months, and I owe it all to the friendly people, relaxing lifestyle and beautiful beaches that Australia had to offer.