Student Organization Highlight — Midnight Ramblers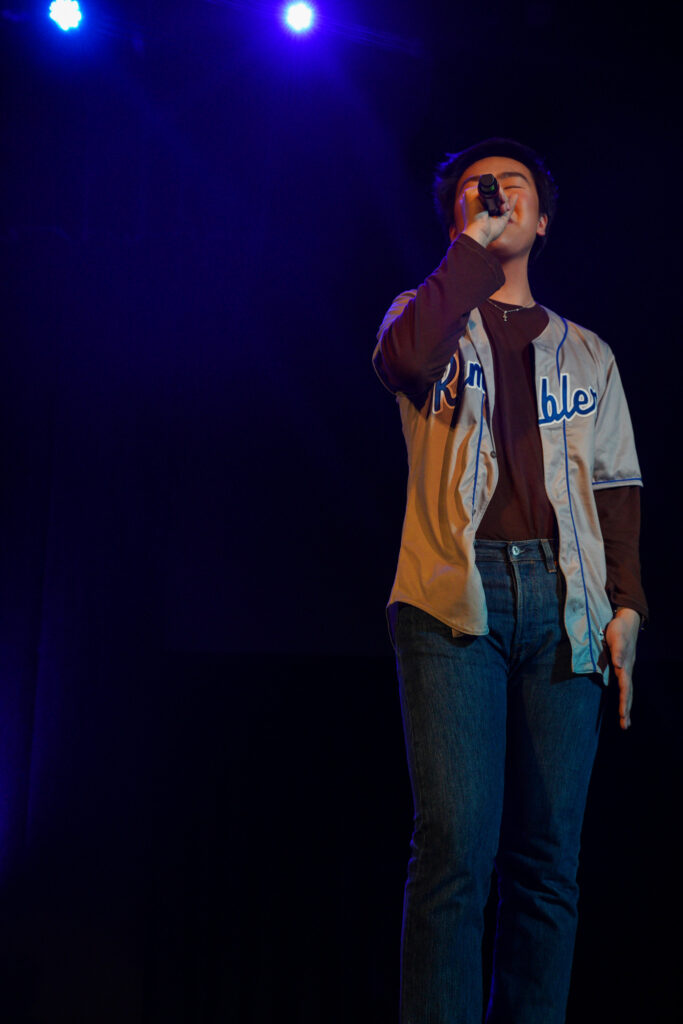 The a cappella culture on the River Campus is quite special. Think Pitch Perfect, but MORE. In total, there are 5 a cappella groups: Afterhours, Trebellious, Vocal Point, Yellowjackets, and last but not least, The Midnight Ramblers. (cue the applause — woohoo!)
Fresh off of the Twilight-themed fall show,
The Midnight Ramblers is the only gender inclusive TTBB (tenor-tenor-baritone-bass) group on campus. Dedicated to performance and innovation, the Ramblers have taken their music across the country, touring from NYC to Los Angeles, and anywhere in between. 
The Midnight Ramblers were founded in 1998 and since then, the group has released twelve studio albums to date, most recently with "Things That You Say" (2021) and soaring single "Don't Start Now"(2022), each with their own in-house arrangements that highlight the immersive experience created by voice, and voice alone. 
As a senior who has been in the group for the past 4 years (I'm really aging myself here), we pride ourselves not only just as an a cappella group, though it is a big part of it, but most importantly as a group of friends who love and appreciate each other's company. We have rehearsal three times a week, and through learning new music, or sometimes struggling to get the notes right, there never is a boring moment. 
A beloved member of ours, Raahi ('23), says that: "The Ramblers have a simple goal that I think we do well: make beautiful music and use it to strengthen our relationship with other students and student organizations. We're also a tightly-knit social circle, where it feels like everyone is best friends with one another." Thank you Raahi 🙂
All musical arrangements are done in-house by different members of the group. Most recently, the current Musical Director of the group Noah Freedman ('24) has poured his musical talent into a variety of creative renditions for this past fall show, including: "Waking Up In Vegas" by Katy Perry, "You And I" by Lady Gaga, and "Glimpse of Us" by Joji, just to name a few. Like everyone in the group, Noah is extremely multi-talented, especially as he balances his academic career with his dedication to the group.
The Ramblers also have an extensive performance history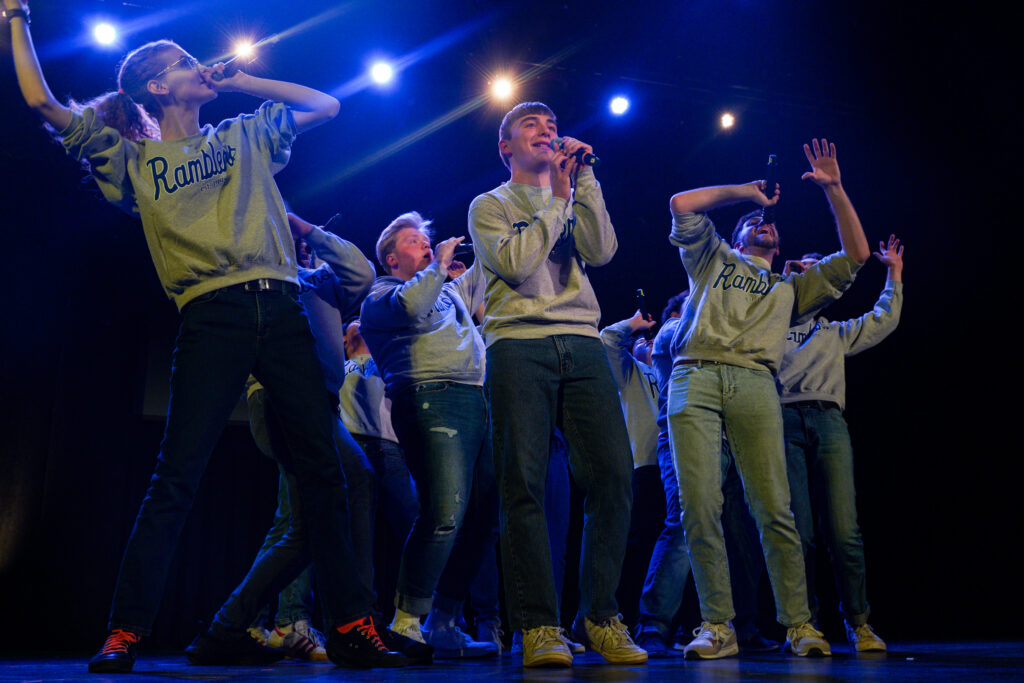 in ICCA competitions (still remember the Pitch Perfect reference, it's exactly that same competition). In 2018, the group advanced to semifinals, receiving award for Outstanding Vocal Percussion; in 2016, they took 2nd at Semifinals and received the same award plus Outstanding Arrangement. The group is also readily preparing for the 2023 quarterfinals. I, for one, cannot wait for the set to come to fruition. 
You can check out all of Midnight Ramblers' information here , and the discography on Spotify, Apple Music, YouTube, and all other streaming platforms. The group is also celebrating its 25th anniversary in Spring 2023, which is to be a spectacle in the making. I cannot wait to see where the group goes next, as I am sure that the journey is going to be ever innovative and better, and it has been an absolute honor to be a part of the group and its everlasting legacy.