Spotlight On: Rochester's Music Department
As a kid who wanted to major in Music since he can remember, I knew that Rochester was the place to go to receive a comprehensive education in music to further my career. The Music Department at the University of Rochester — River Campus, specifically, celebrates both the historical and present-day music scene around the globe.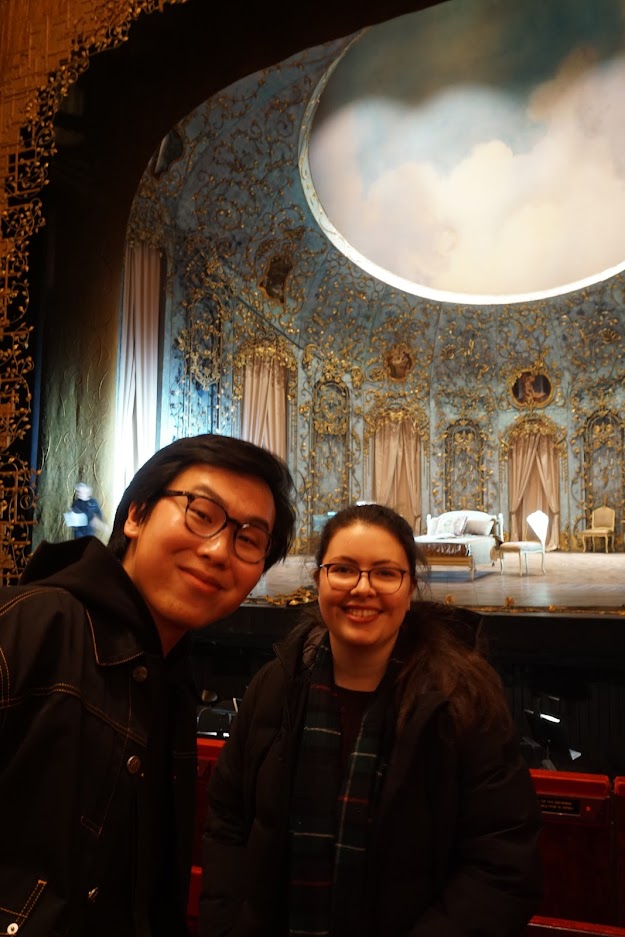 Being a senior majoring in Music, I am proud to say that, without bias, we have the best academic department on campus. I mean, it's not every day that one goes on an all-inclusive weekend trip to New York City to watch the Lion King and a MET opera with my favorite department administrative assistant Sara. And, that's exactly what the senior music majors did earlier this semester.
Besides the amazing experience beyond campus that the music department offers, it stands out amongst other academic departments on the River Campus because of some other amazing factors:
1. All Musical Background
One may commonly associate music major students with being highly classically trained, or having had intensive musical background prior to entering college. What sets the music scene on the River Campus apart from the Eastman School of Music is that the music department is open to all students with all musical experiences. In fact, it is because of the variety in level of musical experience that students have that keeps the courses and topics ever-exciting. Students are able to choose to take lessons specific to their own instrument at Eastman and see music in a different light with numerous introductory music courses with no prior experience needed. With over 15 different ensembles from Gospel Choir and West African Drumming Ensembles, to Symphony Orchestra and Concert Choir, the department offers a wide range of opportunities for students to explore, and find their passion through a personalized experience. 
2. Diversity
Music courses offered on the River Campus range from Medieval Music History to topic courses on The Beatles. Talking to the Chair of the Department, Professor Matthew BaileyShea, he expresses that: "Popular music changes the way we think about and teach music, it changes the way we think of conventional music theory, and there are more interesting things to get into that don't need to be bound to any particular repertoire."
The course that I am currently TA-ing for, MUSC 139: Religion and Black Popular Music, is a perfect example that showcases the range of which the music department touches on. Dr. Cory Hunter, who is the professor of the course, brings his in-depth research in gospel music into the class. Not only that, but the course is also cross-listed with other majors/minors/clusters including African American Studies as well as Religion and Classics, which allows students of different academic focus to experience what the music department offers. 
3. Community
Each class within the music major has around 15-18 students, which makes the department particularly petite. The smaller class size allows each student to know one another from their class year. Sara Rembert, who we went on our NYC trip with, says that her favorite event of the year is planning graduation. "It's so much fun to work with students for the whole year, to get to know them and celebrate their accomplishments. The department graduation is more than just reading names and handing out diplomas, it's about bringing together this community of talents together."
If you would like to know more about what the Music Department on the River Campus has to offer, be sure to check out the department website and concert calendar. As a music major, I am so glad to be a part of this amazing community for the past four years of my college career. It doesn't get better than this.