Simon Scholars Case Competition 2018
by Olivia Jackson, a member of the winning team at the 2018 Simon Scholars Case Competition
I was subscribed to the University of Rochester mailing list because it was one of the schools I wanted to apply to. One day, I received an email talking about the Simon Scholars Case Competition or whatever that meant. I opened the email and read more about it, soon finding out that it was a competition regarding analyzing a business case study. This is what I was interested in, but I was still unsure. I knew I wanted to do business. That was the goal. Could this get me closer to my goal? I had no idea. I spoke to my high school marketing teacher about the opportunity and even with all my doubts, she said that it wouldn't hurt to apply. So that's what I did. At 11:59 pm on January 5, 2018, I submitted my application for the Simon Scholars Case Competition—something that would change my life.
Upon finding out that I was a finalist and that this opportunity was coming up in only a few weeks, I booked my ticket to Rochester. Every time I looked at the case study, I only became more nervous, wanting to put it off. "Maybe another day." "I can do this later." The day came when I had to fly out and I couldn't even think straight on the plane ride. Rereading the case study entirely on the plane ride, my nerves got worse and worse. I landed and made my way to the school. I was the first one there.
When we were broken up into groups, I was put with people from different states and countries, people I had never met before. We went into our designated room and went straight to work with the same mindset: "$20,000 would be very nice." When I heard everyone talk, it was such a new experience for me. Being in a room full of like-minded individuals was not the norm for me and I won't lie, I was intimidated. I was nervous that I would not be able to bring to the table what they could. But once I spoke, I remembered that I was chosen for a reason and that I had something to contribute just like everyone else here. I realized that teamwork was the only way to reach success with this project and I couldn't let my head get the best of me.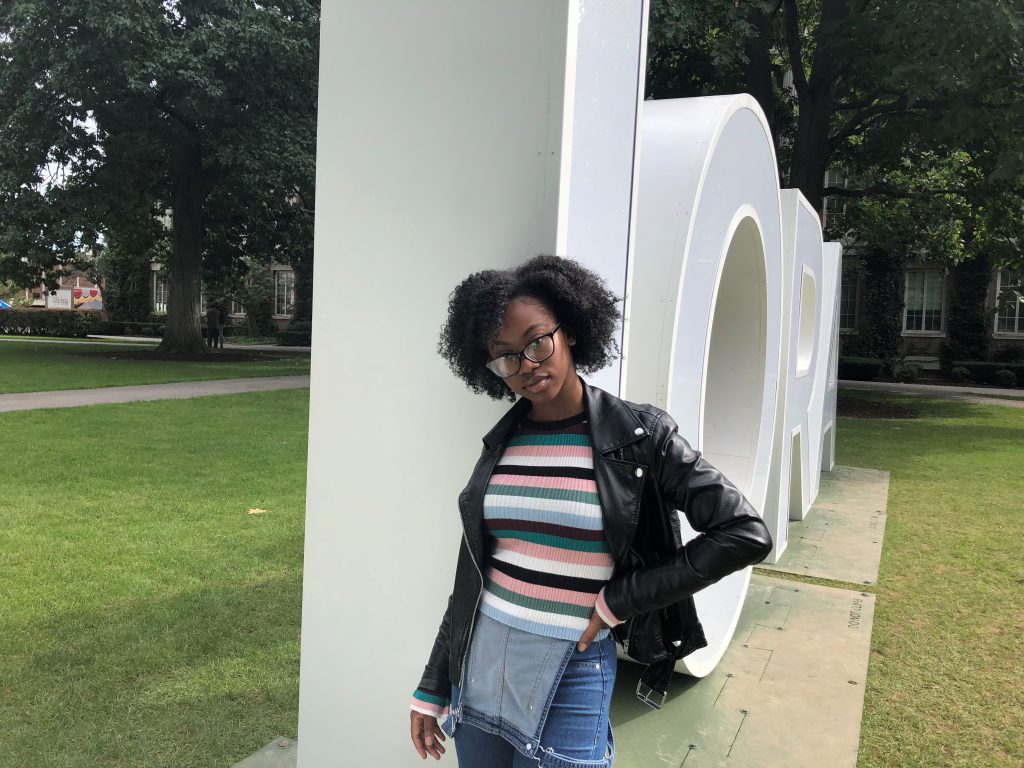 We were given twelve hours before our presentation time to help Pandora, a music streaming and automated music recommendation internet radio service, bring costs down for the company from unprofitable users. A list of things had to be figured out, from how we were going to mend their "leaky faucet" where the app would continue to be on when listeners weren't listening anymore, to finding new ways for the company to gain a profit. After working for eight hours straight to create the presentation, we woke up bright and early to get a head start the next day. We spent time utilizing the University's facilities to practice and afterward presented to a panel of judges. Because of our well thought-out presentation and innovative ideas, we were able to execute our proposal with confidence.
In the competition, we used real-world applications to fix problems, and this was one of the most realistic experiences I have ever had regarding business. Being a prospective business major, it was exciting to be able to work with others to achieve a common goal regarding a business. I feel that the procedures we went through played a big part in preparing me for my future in college and life. I plan to major in business with a concentration in marketing and become a marketing manager for a company of my interest. This competition tied to my major and gave me a sneak peek at what I will be doing after college.
While visiting the school for the competition, I was exposed to the University culture and was able to speak to the students and faculty of the school. What drew me to the school initially was the diversity, but what kept me was the people. Everyone I spoke to was so genuine, kind, and willing to help with whatever I needed. I realized that this was my first choice because of the flexible curriculum, the opportunities, and the people. Because of the many opportunities at the university like the Simon Scholars Case Competition, I chose the University of Rochester (the scholarship made the decision easier, too).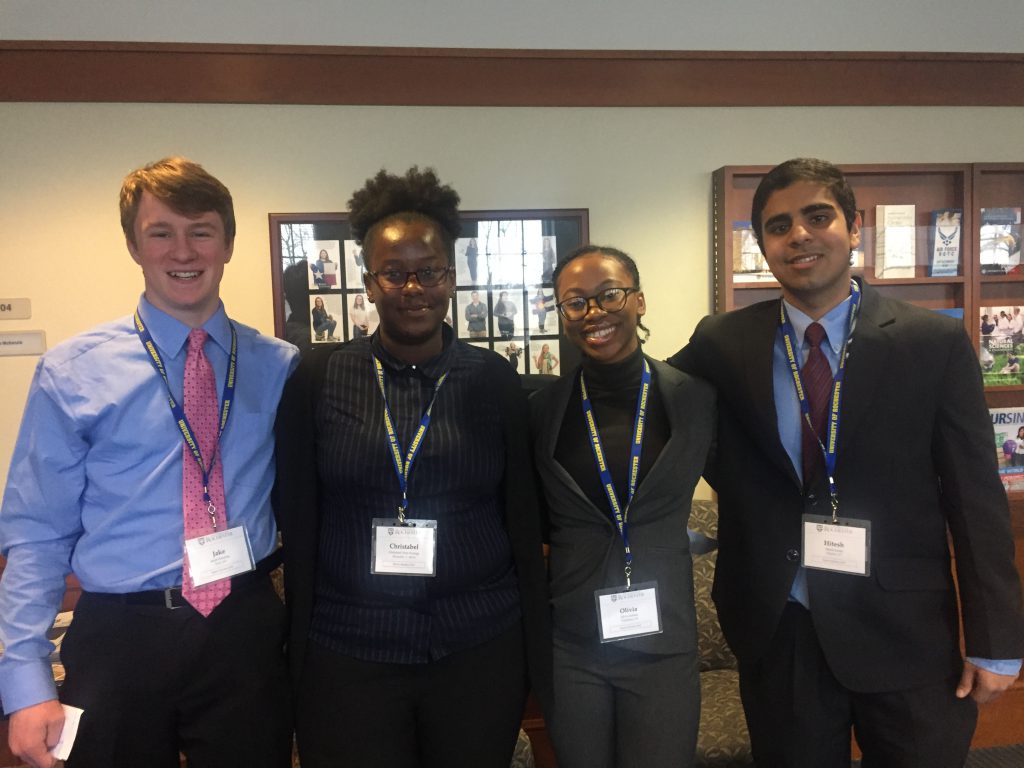 To all those students who are interested in applying for the competition or skeptical of attending: take the chance. Whether you win or lose, it is excellent exposure to real life critical and analytical thinking skills even if you are not a business major. To the students who will be attending: work your hardest and be confident—you might surprise yourself. It was a great experience and it all started at 11:59 pm on January 5, 2018. Take the chance. I did.