Short-Term Study Abroad: The Center for Education Abroad's Hidden Gem
By: Emily Tworek, Class of 2020
Studying abroad is a huge part of the Rochester experience for many students: being able to go abroad in all but two semesters, programs around the world taught by Rochester faculty or with partner institutions, and a strong base of alumni who have already gone abroad are huge factors in convincing students to make the semester-long leap. Though it's possible to study abroad for up to a full year at Rochester, a semester is by far the most popular option. But, what if you don't want a full three or four month experience?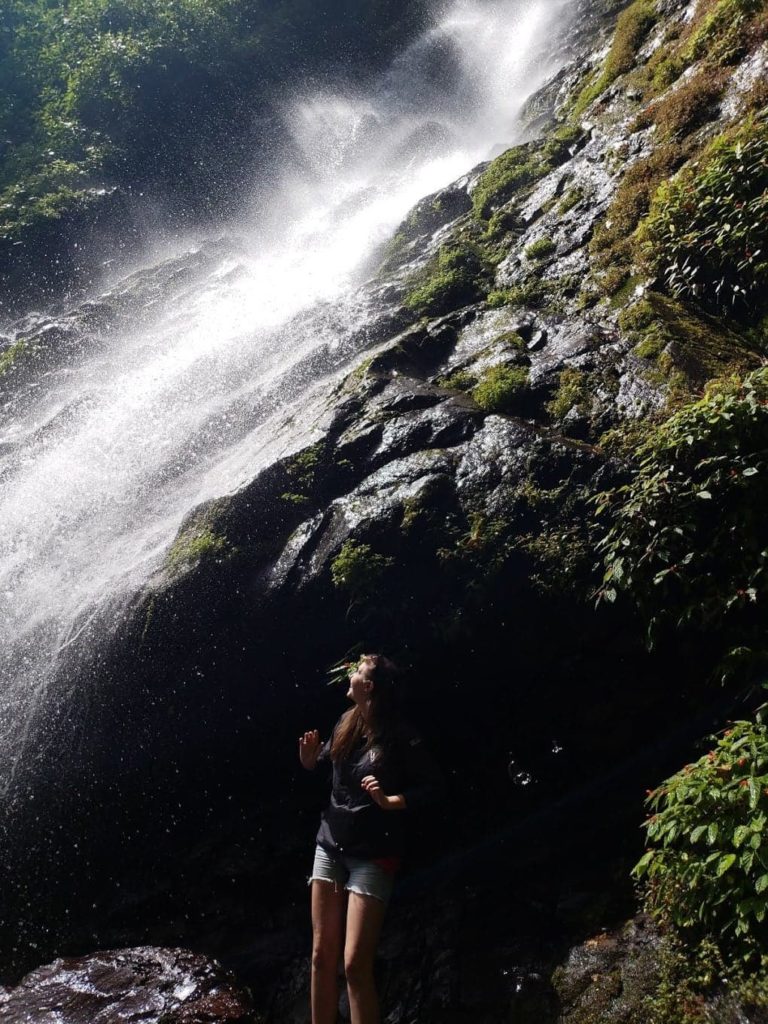 Short-term study abroad opportunities are the unsung heroes of the Rochester experience. Programs over the summer, winter, or spring break are popular options for students looking to get away, but who may not want to commit to a longer-term program. Programs are available in a variety of disciplines, but some popular options include summer language-immersion programs through the Modern Languages and Cultures Department, summer internships abroad, or more targeted study in a specific subject with an emphasis on the study abroad destination's connection.
Amanda Gillen, '20, T5 '21 spent a month during the summer following her sophomore year studying Spanish in Ecuador. She said of her experience, "I took two classes and got credits from the University through IES. One of my classes was on the History of Ecuador, and the other one was a grammar class. Aside from classes we took a lot of trips: we went to a huge market, ziplining, we climbed a mountain, well, actually, an active volcano, but that made it even cooler."
Gillen continued: "I think one of the coolest things we did was practice making traditional Ecuadorian dishes in our host families' homes. So my host mom volunteered her kitchen, and some of my classmates and I made patacones (fried plantains), which was so much fun."
Alyssa Nelson, '21, spent a month in Berlin, Germany, studying historical memory politics in Summer 2019.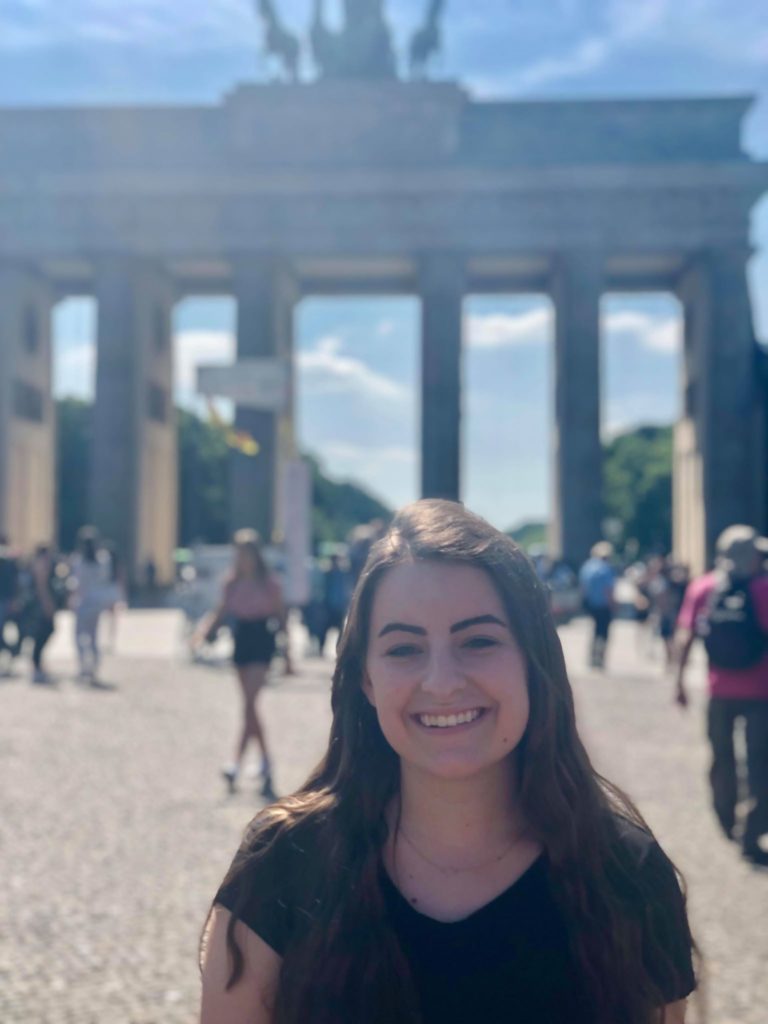 As a History major, she said expressed how she gained a deeper appreciation of Germany's troubled history: "In my experience abroad, I found Berlin to be a country full of variety and vibrancy which is the polar opposite of a gloomy, haunted place. It is a city that at one point would murder to eliminate any type of diversity, but it is now a fiercely proud cosmopolitan city. I guess what I learned was to not judge any city before you travel and experience it."
Another "hidden gem" of the humanities study abroad programs is the "Theatre in England" trip hosted by the English department every year. Students in the program travel to London, England for ten days, and together see around 20 professionally-staged plays each year, some in London's National Theatre, others on the West End, in a recreation of one of Shakespeare's theaters, and in other theaters in the area. Students also take part in daily seminar discussions surrounding the productions they had seen the day before, and have ample time to explore the city and enjoy all that London has to offer during the holidays. I had the opportunity to study abroad during my junior year through this program, and I am so thankful I did! I gained so much insight into the London theatre scene, got to travel abroad for the first time in my life, and saw countless outstanding productions along the way.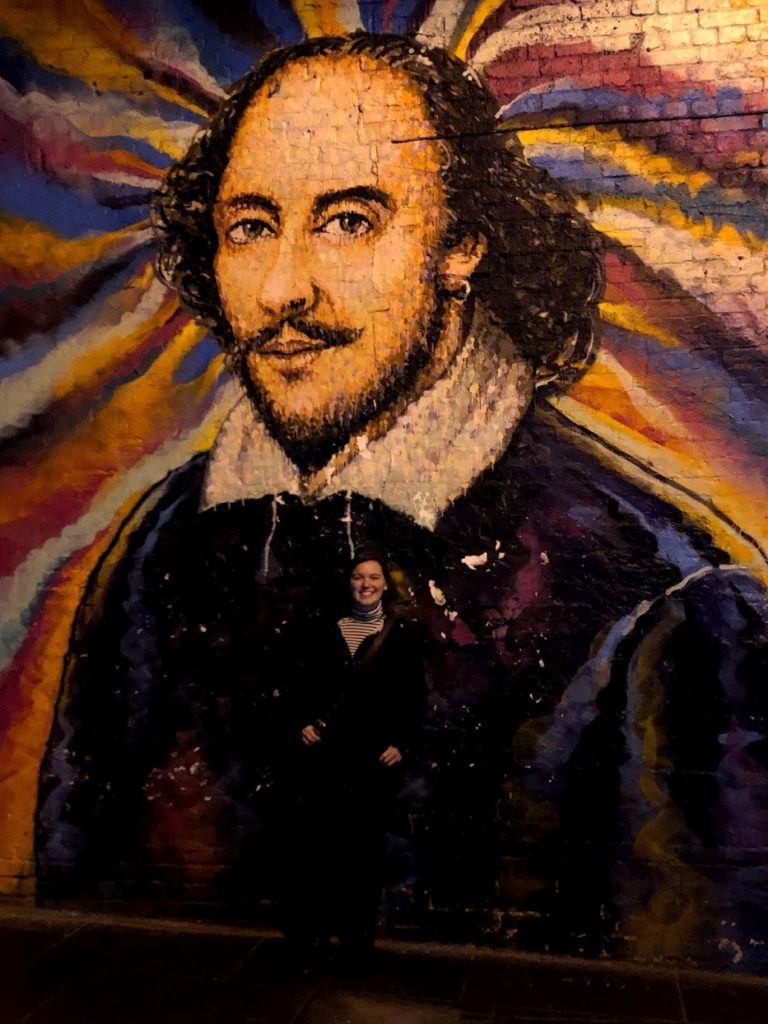 Short-term programs don't normally get as much attention as semester or year-long options available for students studying abroad, but for many, they're the perfect experience to fit into a busy college schedule. Nelson said of her experience with a short-term program: "I do truly believe the short-term program was better suited for my personal needs and reasons to go abroad. The short term program was enough time for me to do my memory project, and I never felt rushed or even that I had too much time. Also, I was able to turn this memorial project into a historical independent study with my adviser this semester and am currently earning academic credit for the abroad experience in a different way!"
"For me, I couldn't fit study abroad into my schedule normally, and it was much more affordable than a semester. I knew I really wanted to study abroad, and that I also didn't want to do it when I had more classes to focus on. My experience was more like taking a summer class, so I had 4 credits coming back to school, and while some people run into issues with their credits not transferring when they return from a semester studying abroad and falling behind, when I came back, I was actually ahead!" Gillen said.
Our advice for students thinking about studying abroad?
"Do it. That's what everyone says, but it's true. I think one of the reasons people choose not to study abroad is because they're afraid of planning it and figuring out everything on top of their regular work. If you're worried about classes and work being an issue during the year, take some time and do a summer program," Gillen says.
Nelson suggests embracing the experience: "No matter how much planning is involved before you hop on that plane, there will be times that you struggle. The first couple of weeks can be immensely confusing and terrifying depending on how much culture shock you experience, and that is completely okay! All of the hardships you face will teach you something, and many of the lessons I learned abroad have influenced decisions I made back home! Also cherish that time, because it will come to an end at some point and you WILL MISS IT."
There are endless ways to study abroad at Rochester, and with all of the flexible options available to students looking to travel, it's silly to not take advantage of them! More information about studying abroad can be found on the Center for Education Abroad's website.
Happy trails, Yellowjackets!