Preparing to Apply to Study Abroad
I know it's hard to think about now, but one day study abroad programs will be back up and running! In the meantime, you can start contemplating studying abroad in college. I was surprised by how much goes into applying and getting ready to study abroad. It's definitely not something you decide to do last-minute on a whim. Hopefully, this post will help you prepare if you're interested in studying abroad during your time at Rochester.
Get started early
My first piece of advice is to start researching study abroad early. This is particularly true for majors that have stricter course requirements. You also want to have enough time to be thoughtful about your future study abroad experience rather than just applying to the first two programs that show up. Applications are typically due towards the beginning of the semester preceding your semester abroad (eg September for going abroad in the spring), so you want to have an idea of when you want to study abroad at least a year before you plan on actually going.
Attend an information session
First things first, you should go to one of the Center for Education Abroad's (CEA) general info sessions for students who are interested in studying abroad. I recommend attending one in the spring of your freshman year so you can get that ball rolling. I think that an info session is required to apply to study abroad, so it would be a real shame if you were all ready to apply, but there were no more info sessions before the application deadline.
Do your research
CEA has a super handy search tool that you can use to look at programs. You can narrow your search by major, location, type (exchange, internship, etc.), and a whole bunch of other factors.
Some important things to consider
Location, location, location! Going to a new part of the world is perhaps the biggest draw for students who want to study abroad. It was for me! For this reason, the location of your program is very important. You wouldn't want to spend your time abroad in a place you have no interest in being. However, location shouldn't be the only consideration. If you've always wanted to go to Italy, but the programs there don't have any classes you want to take, not a great option. Visiting Ghana can be on your bucket list, but if the classes you want/need to take are in a language you don't speak, that's a big problem. Also, do some research about potential risks where you want to go. For example, you should decidedly be aware of a civil war in your country of interest before you commit to spending time there.
If you want to travel while you're abroad, you may consider how easy it is to do that from the country you're studying in. I was torn between DIS Stockholm and DIS Copenhagen when one of my professors pointed out that it's easier to see Europe from contiguous Denmark than across-the-water Sweden. Still, a more central country would have made traveling even easier, but I didn't find a program that was as appealing.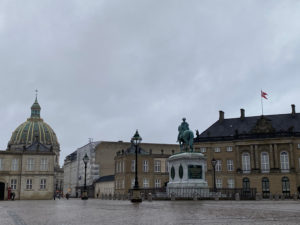 Before you begin your application, gather information about the details you might not initially consider in the whirlwind of excitement at the prospect of studying abroad, but they're still very important. These include: housing options, language of instruction, duration, and cost of living.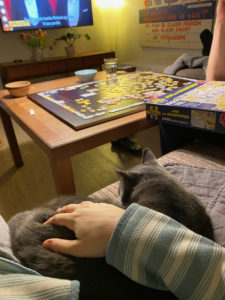 Talk to a CEA advisor
At some point during your research phase, schedule a meeting with an advisor from CEA. They can help explain scholarship opportunities, credits transferring, and other things you may be interested in learning more about. If you have no idea what programs you want to apply to, they can help you out there too.
Get course approval
While traveling is a great part of studying abroad, let's not forget the "studying" part. You do have to do something academic while you're abroad. There's an easy form that you'll have to fill out to make sure your classes abroad can count for something back home. I recommend including several courses that you're interested in on this form so several can be approved. That way, if a class is full when you go to register for it, you have a pre-approved backup. The form isn't binding, so you can get approval for as many courses as you want.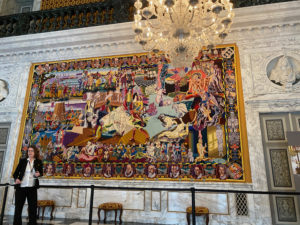 Get your ducks in a row
Good luck entering another country and re-entering the US without a passport. You'll certainly need one of those, so make sure you have one and it won't expire on you before applying. Some programs also require a visa, so check to see whether you'll need one of those too. Health stuff is important too, so see whether you're going to need vaccinations, the program's insurance requirements, things like that.
Now you're ready to start your application! Stay tuned for more posts about studying abroad.