My Music and Art Project at the National Gallery of Art
by Valev Laube, Class of 2018
I am an Estonian-born graphic designer, digital artist, and musician. I'm an alumnus of the United World College of the Adriatic, Italy, and a current student of the University of Rochester. My works have been exhibited in the United States and Canada. My most recent projects include a music video for the Estonian-Finnish indie-pop band Popidiot and numerous promotional designs for companies such as Kenneth Cole, Steve Madden, Coffee Bean & Tea Leaf, and WilsonArt. In 2016, I was the creative director of the Estonian Cultural Days in New York and collaborated as a video artist on an Estonian performance-art piece, "Reflection Spectrum." As a musician, I have performed all around Europe and North America, mainly promoting and presenting contemporary Northern European and Estonian folk-inspired original music.
---
On May 3, as part of the European Month of Culture, three University of Rochester students and musicians, Evan Basta, Reid Zuckerman, and myself presented our most recent music and art project, "Tonality of Culture," at the National Gallery of Art in Washington, DC. The multidisciplinary concert gave a modern look at the Estonian history and showcased the diverse cultural influences of Estonian music. The show brought together Estonian folk music, contemporary video installations and dance performances that I curated.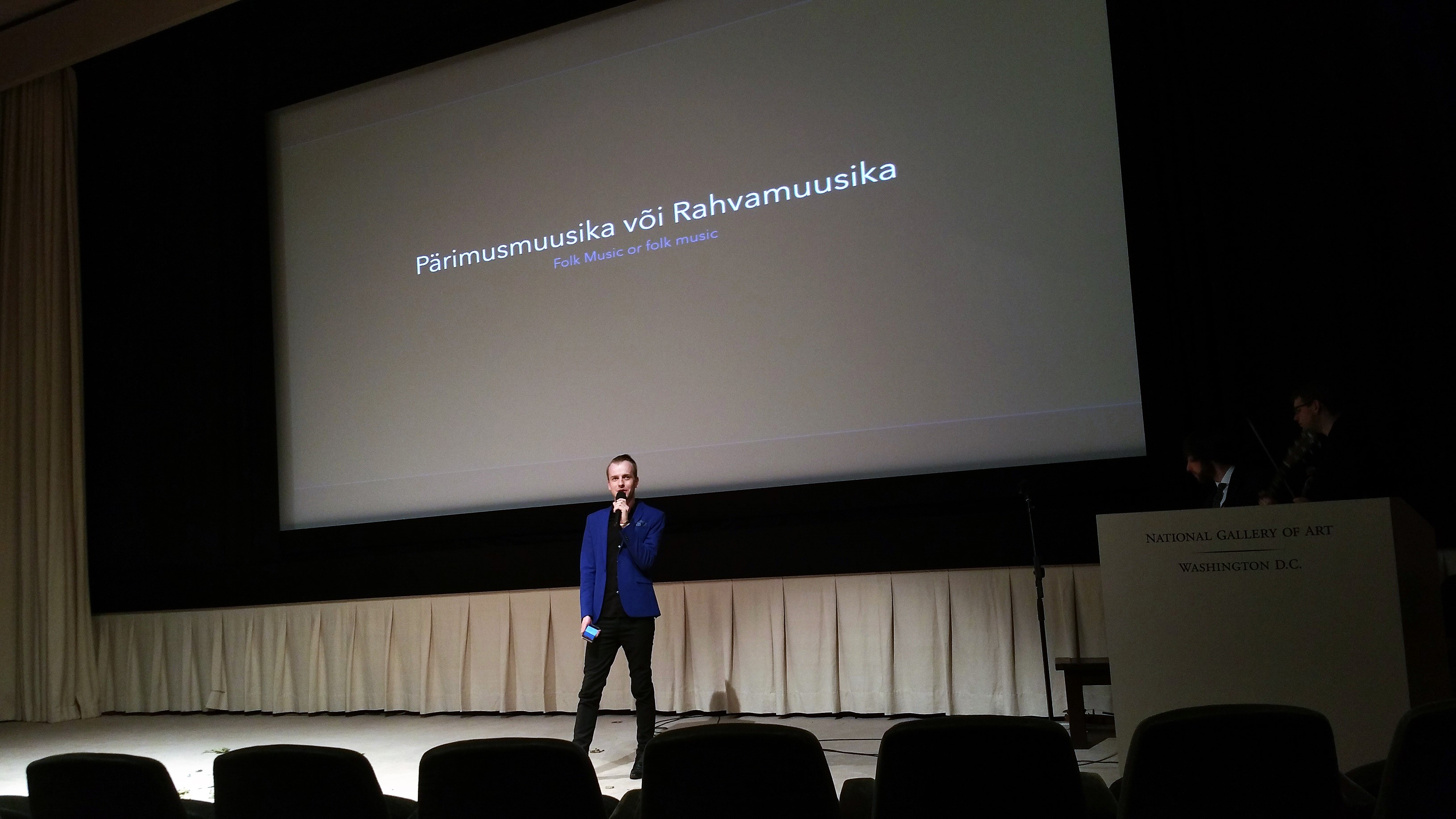 Together with former Eastman students Evan Basta and Reid Zuckerman, we went through a vast collection of digitized archive recordings dating back to 1911. We picked out violin tunes that represent different chapters in Estonian history and musically celebrate the diversity of culture.
My research in 2012 focused on Estonian folk tunes that were prohibited during the Soviet Union and in recent years, I have performed my music all around Europe and North America. As an artist, my most recent video art project brought together thousands of viewers to an outdoor art venue, Anita's Way, right by Times Square in New York City.
The post-Soviet era in Estonia has given Estonians the freedom to reconnect with their roots. Since the independence, Estonian artists have gained access to many songs and archive recordings that were prohibited during the Soviet Union. It is an exciting period because the fast advancements in technology and rapidly growing integration of the European market has given Estonian artists new platforms to reinterpret the Estonian traditional music and introduce it across the globe.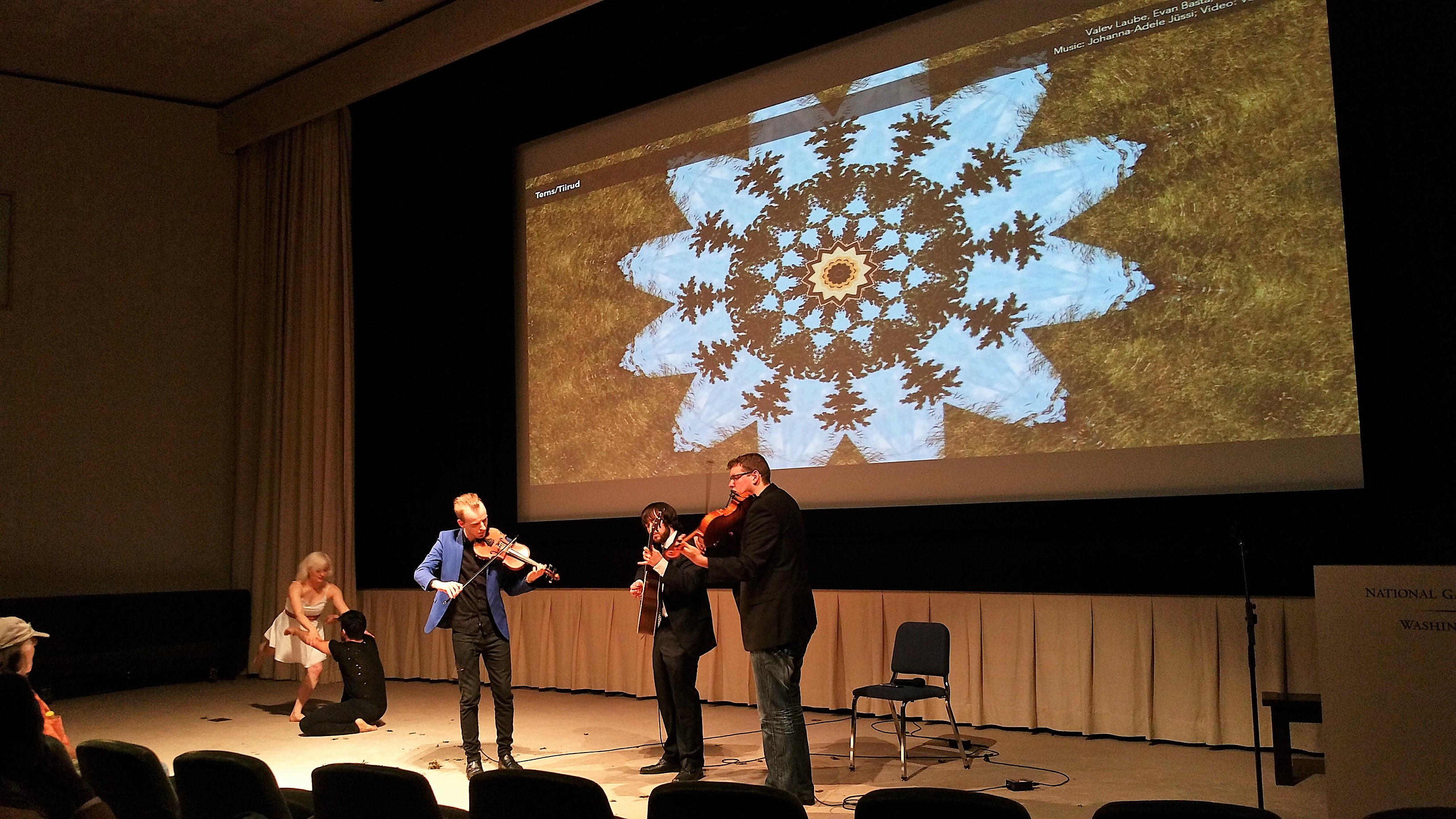 Evan Basta is a former viola student of the Eastman School of Music and a recent computer science graduate. He has been involved in many university-sponsored projects and performed all over the east coast. Reid Zuckerman, the guitarist of our trio, is also a double major specializing in economics and jazz guitar. His projects bring in a variety of instruments and sounds that reflect his ancestry, most prominently the Armenian Duduk. Even though our trio was put together specifically for this project, Evan Basta and I have collaborated for years. We've performed in Rochester as part of the Rochester Fringe Festival as well as in New York City.
Thanks to a New York-based choreographer Diina Tamm and dancer James Koroni, old folk tunes, legends, and rituals also found a new life through contemporary dance. Both performers have worked for an impressive list of artists such as Madonna, Icona Pop, Misterwives, and many others.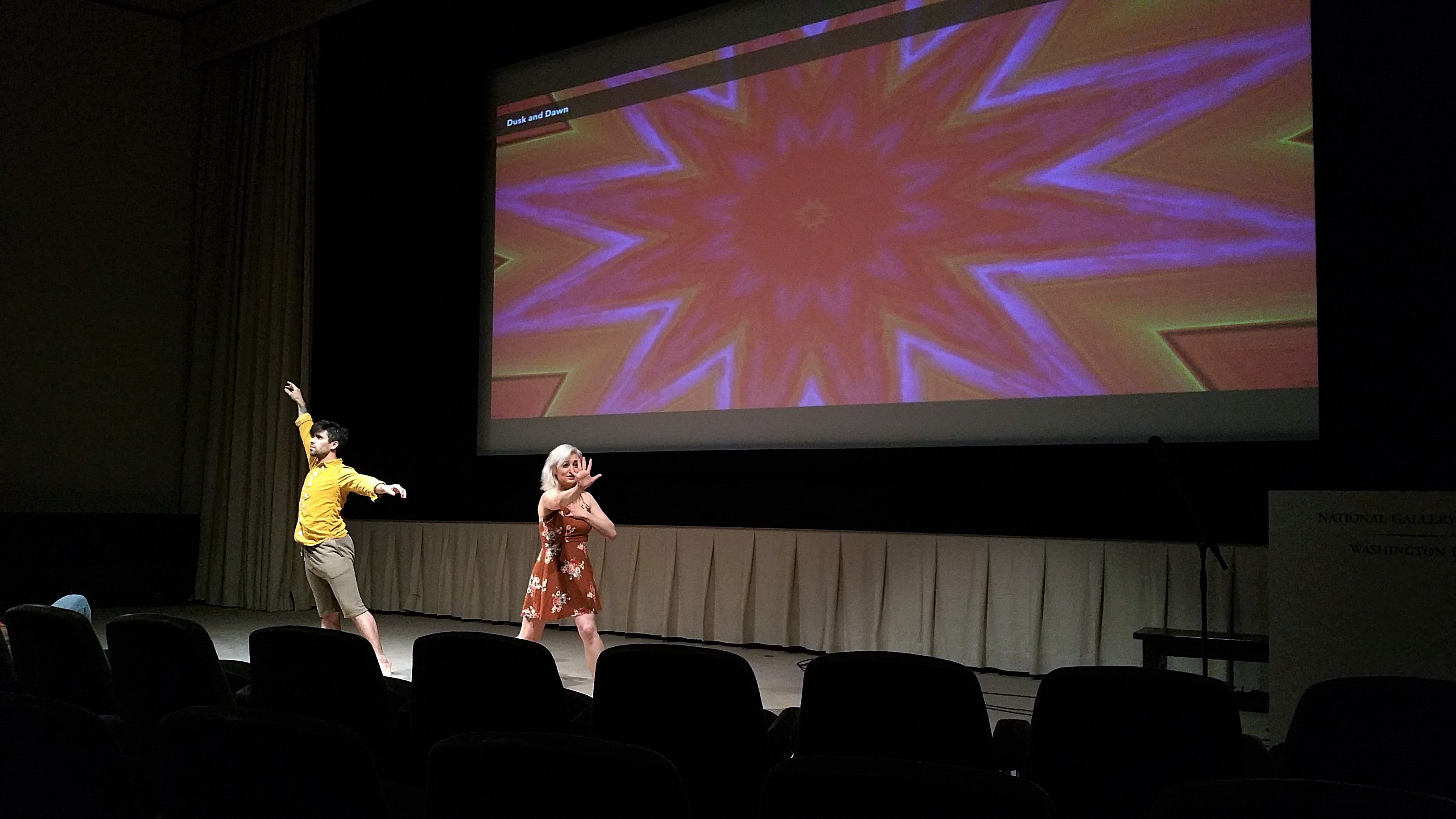 The concert was organized in cooperation with the National Gallery of Art, University of Rochester, and Estonian Embassy in Washington.