My Experience as a Handler Scholar at the University of Rochester
By: Lila Balistrieri '22
My name is Lila Balistrieri and I'm a senior from Pittsburgh, Pennsylvania double-majoring in English on the Language, Media, and Communication track and Anthropology with a certificate in Community-Engaged Learning. I attend the University of Rochester as a first-generation student and Handler Scholar.
In 2018, I was selected as a winner of the Alan and Jane Handler Scholarship, the most valuable and prestigious scholarship program offered by the College of Arts, Sciences, and Engineering at the University of Rochester. Martha and Richard Handler have established this scholarship fund in honor of Mr. Handler's parents, Alan and Jane Handler. With a permanently endowed fund, Handler Scholars are selected on a basis of strong academic performance, financial need, and outstanding potential to be future leaders. As the recipient of this award, you will receive complete financial support, with grant funds covering all University expenses including tuition and fees, room, board, and books, for the duration of your regular academic program, as well as maintain an enduring connection to your alma mater.
When I was a little girl, I would play "pretend-school" with stuffed animals in my room, giving them pencils and paper. My curiosity and love for learning was undoubtedly my biggest personality trait and going to school was an enthralling event that I greatly valued as I was also juggling multiple stances of employment. However, I grew up knowing that I could only dream of furthering my education and that my aspirations of attending college would quickly disappear due to unfortunate family circumstances and the huge financial burden placed upon me.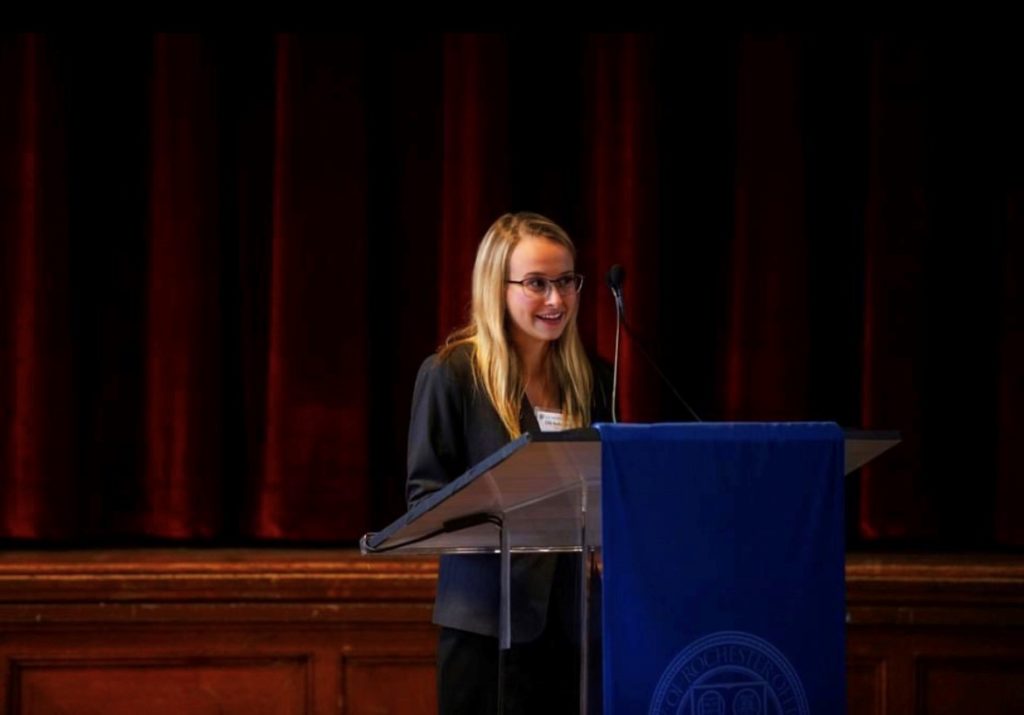 I've lived my life by taking one step at a time, learning to be proud of my earnest effort, building humility to seek advice, and accepting my struggles that define my strength and set my values in stone. With a mindset geared towards the pursuit and not the finish line, I found that true success is established in how you pick yourself up and keep going. Because of this, the Handler Scholarship at the University of Rochester believed in my potential and ambition and offered me the inimitable chance to create a future for myself and my family.
Overwhelmed with happiness, excitement, and awe, I began on my compelling adventure of attending classes, placing books on my bookshelf in my dorm, and introducing myself to everyone around me. While I was now an 18-year-old adult walking for the first time on a college campus, my younger self who used to play "pretend school" knew this was exactly where I was meant to be. Everything that ever seemed out of reach suddenly felt possible and I was determined to make the most out of my time here.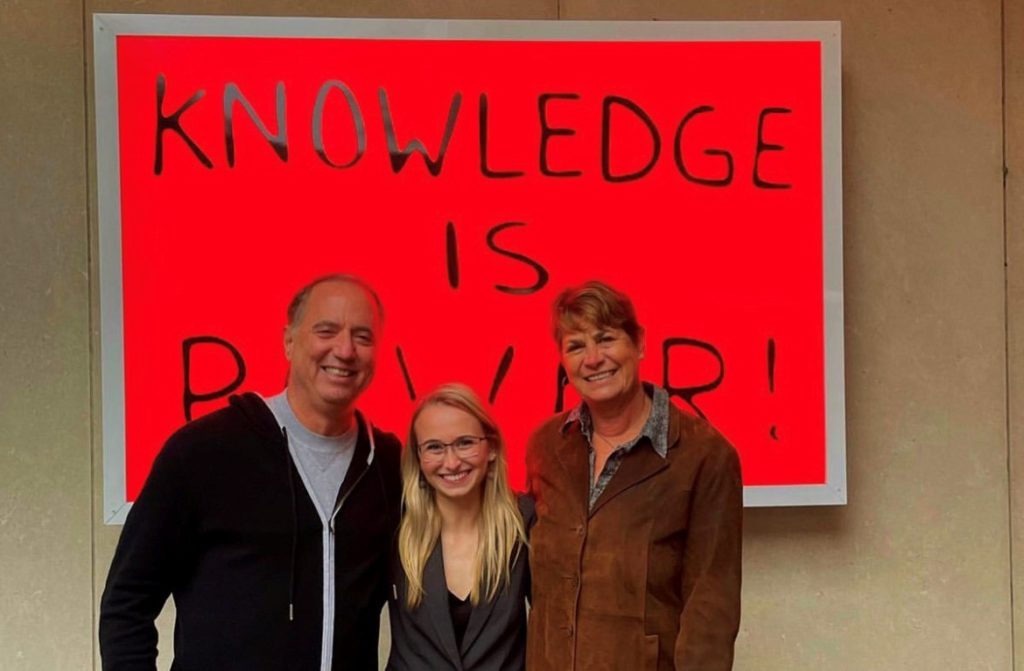 I learned that being a Handler Scholar is being a part of a much larger mission in life. It is upholding a legacy of humble and hardworking individuals that strive to give back to others. It is being an influential and visionary member of our community that awaits your unshaken spirit, understanding, and contribution. To be a Handler Scholar is to be someone that challenges themselves and takes risks, someone who is both a leader and a listener, who feels empowered to exemplify the virtues behind the meaning of Meliora, or "Ever Better." I believe that being a Handler Scholar means that I am able to learn how to invest in myself, escape my comfort zone in order to grow, find balance, and follow what I believe in. I'm able to embrace change while putting time and energy into achieving my objectives. Being a Handler Scholar means being an account of integrity, resilience, and empathy at our renowned institution that we are proud to call home. It is being, as Rich Handler would say, a "good person" with a heartbeat who is on an endeavor to strengthen communities that strengthen nations that strengthen the world.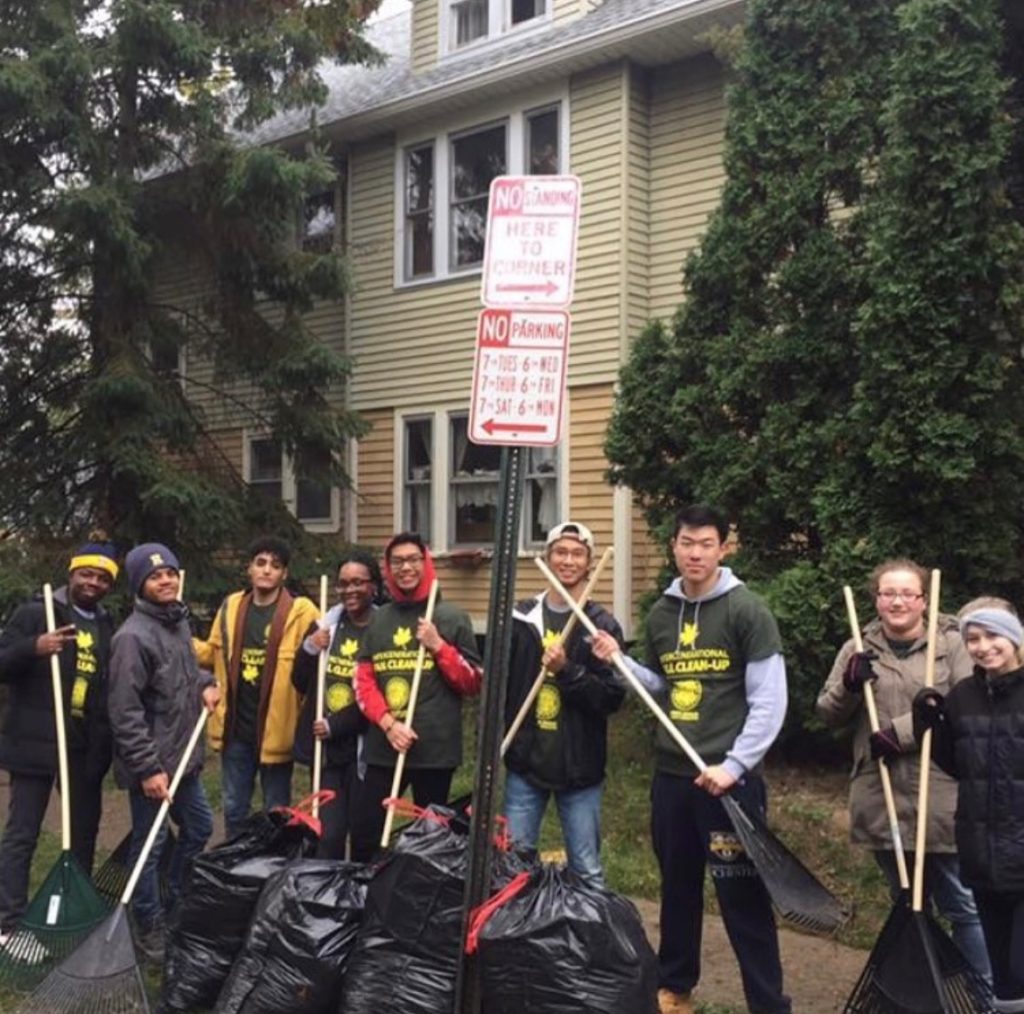 The Handler Scholarship has impacted my time at the University of Rochester in extraordinary ways. As a first-generation student, it can be very scary to learn how to navigate through such a rigorous academic program. I found love and warmth surrounded by my Handler Scholar family, which has supported and uplifted me through all challenges that I've faced in college, whether personal, medical, or academic. The admin behind Handler Scholars is a strong-willed team that is committed to equipping scholars with essential needs and facilitating trusting connections that bring rise to stimulating conversations. I've been able to have a captivating relationship with Rich and Martha Handler, who demonstrate their utmost care for their scholars. In an environment of endless motivation, encouragement, and inspiration, the difficulties of hesitation, fear, and rejection cease to exist. My voice was heard, my talents were recognized, and the positivity around me was undeniably contagious. Most importantly, I was able to be myself. I was able to make mistakes, learn from them, improve, and share what I learned with others. I was able to adapt, change my perspective over and over again, practice foreign topics, and surround myself with sincere people who have been my biggest cheerleaders. The network of Handler Scholars consists of a group of individuals with diverse backgrounds that go through this special experience together. They have become my best friends and companions for life, with countless laughs, moving moments, and touching memories.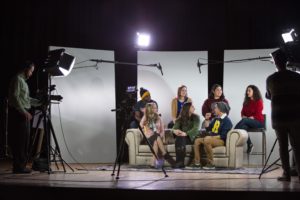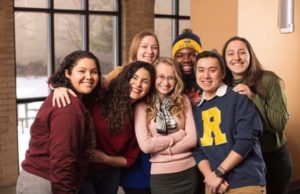 Handler Scholars Filming for the Celebration of the Scholarships
The Handler Scholarship allowed me to prioritize my education and discover my passions through exploring a variety of subject areas. Because of the support from the scholarship, I was able to be academically engaged in humanities, social science, and natural science courses, while also having the freedom to prepare for my career through internships and employment positions. I was able to partake in our University's remarkable research opportunities to document significant historical events, pursuing long-term projects on How Cancer Reshaped Rochester, Elmira Correctional Facility, and the Anthropological Impact of COVID-19 on the Pet Food Industry. I was able to become a Manuscript Pager for our Rare Books Department, an International Translations Marketing Intern for Open Letter Books, and a research assistant for Generation Z's Media and News Consumption and COVID-19 Databases on Campus, where my work was published in a bi-monthly business journal. I was also selected as a CEILAM participant, assembling data for Simon Business School and inspiring the iZone Library to launch a podcast organization.
Finding, gauging, and seizing eminent opportunities while drawing on networking and connections has enriched my sense of direction while giving me incredible insights across a wide range of disciplines. I treasured being able to tap into creativity and resourcefulness through competing in innovation and inclusion competitions, becoming a Public Health Advocacy Intern for ApiJect, and working at the Ain Center for Entrepreneurship since my freshman year. I can not find the words to describe how energizing it is to have a practical structure in place that reinforces diligence and vitalizes your work ethic. The Handler Scholarship gave me a nourishing and secure platform to spread my wings and implement all of my interests into the execution of my studies.
The University of Rochester is prestigious in its core and advancing my knowledge to the next level was an integral part of being an upperclassman. Attending a University that finds merit in writing, analyzing, and exercising the mind, I was able to pursue an Honors Thesis that deepened my comprehension of information literacy. Being presented with rigor in a flexible undergraduate education is what leads to rich interactions in a dynamic environment. The University of Rochester acknowledges its students while pushing them to perform to the best of their abilities. There were many small victories that I was able to experience along the way, such as receiving academic awards and nominations and making Dean's List. They have been notable reminders of what I am able to accomplish with exceptional guidance from professors, mentors, and role models by my side.
One of my favorite parts of being at UR is being able to celebrate my experience by sharing my story with new students. I was able to introduce many aspects of campus life to others through being a teaching assistant, overnight host, orientation volunteer, and a panel speaker for my academic departments, as well as being a mentor for incoming Handler Scholars and an advocate for the Office of Disability Resources. It is up to us as students to continue impacting the next generation while upholding the principles of selflessness and mindfulness. I was able to continue to encourage the growth and prominence of our University through being an Alumni Advancement Fundraiser and a selected member of the Senior Giving Committee, to advance new research and discovery, increase scholarship, and support our programs of excellence.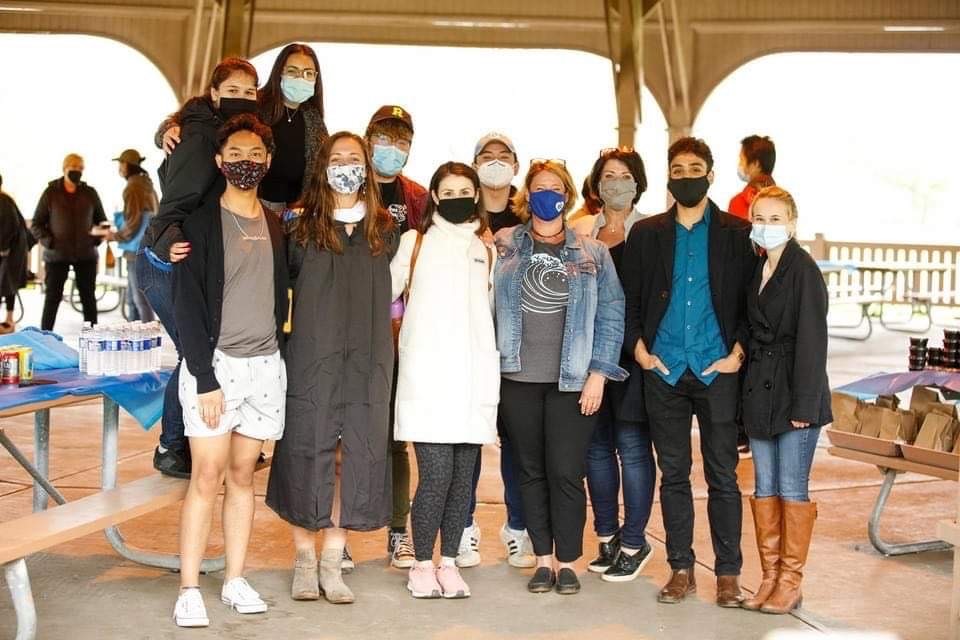 In addition to fostering a high-achieving atmosphere on campus, the University of Rochester also motivates students to build partnerships with the surrounding Rochester community to address and aid pressing issues. I believe that the largest reward in life is serving others and I'm grateful to be able to indulge in critical thinking, social action, transformation, and recovery. I was able to fulfill my service initiatives in the Medallion Program, which develops self-awareness, working effectively with others, and becoming civically and socially engaged, as well as through the Certificate of Achievement in Community-Engaged Learning, responding to community-identified needs and pursuing a capstone project that addresses underserved communities beyond campus. Collaborating with others in availing adversity is what constitutes greatness and has been an admirable piece of my journey.
Because of the Handler Scholarship, I have experienced everything our University offers in great depth. I found the courage in myself to branch out to try new things that I would've never imagined. This courage led me to the world of alternative data and actionable intelligence, where I will begin my full-time position in New York City following my graduation this May. I look forward to my future with immense gratitude, as none of this would be possible without the scholarship. Meeting my personal and professional goals, the Handler Scholarship allowed me to mold into the person that I've always wanted to be- someone who can confidently set out to make my own impact on the world.
The Handler Scholarship is a beautiful foundation of providing capable and driven students the tools they need to succeed. It has offered me hope, peace, and the unparalleled opportunity to do what I crave most- learn! The scholarship is much more than a scholarship, but a powerful notion of being human and being loved. It has opened my eyes to a new life, one where I am able to be a part of the change that comes from the goodness of others. My years as a Handler Scholar will remain with me forever, as its impact on me is timeless. I have treasured every minute. As a soon-to-be University of Rochester alumni, I am thrilled to continue persevering and making a difference.
Learn more about the Handler Scholarship.
__________________________________________________________________________
URAdmissions features guest bloggers (both students and staff) who write about specialized programs, events, and opportunities at Rochester.