Modern Languages and Cultures Spotlight: Russian Studies
by Sara Kowalski, Class of 2017, Humanities Fellow
Recently I've shared spotlights on Romance languages, Central European languages, and East Asian languages, and this week I'm exploring Russian studies! Here at Rochester, we have majors, minors, and clusters in both Russian and Russian studies. Russian spans both language and culture and counts as the humanities requirement. Russian studies ranges from history to film, from economics to religion. It is interdisciplinary and can satisfy the humanities or social sciences requirement, depending on how your weight your course load.
---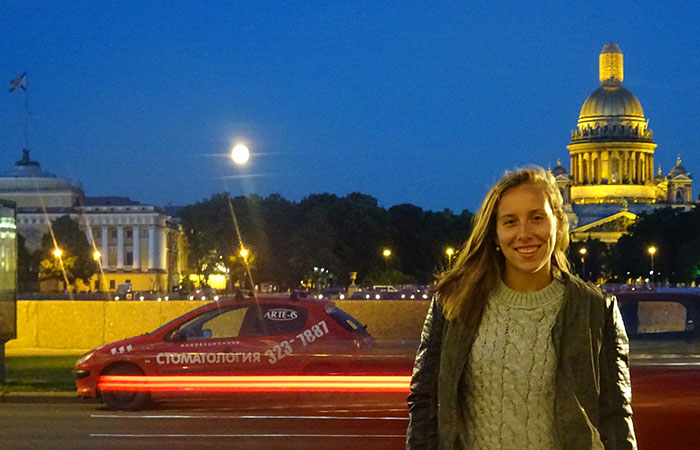 The Russian Program within the Department of Modern Languages and Cultures (MLC) offers courses in Russian language and culture. Like the sequence for most languages, it begins with Elementary Russian I (fall semester) and Elementary Russian II (spring semester). Keep in mind that if you want to start studying a language in-sequence, you must do it during a fall semester. Unless of course, you already have previous experience with Russian, then you will want to take an exam to see which level to enter into.
It is highly recommended majors take Russian language courses abroad. Some students take a semester or whole year, and almost all students participate in the UR Russian in Russia summer abroad program. During this program, about ten or so Rochester students travel to St. Petersburg with two faculty members: Anna and Nikita Maslennikov, both of whom have lived in St. Petersburg before and know almost everything there is to know about the amazing city! They stay for four weeks, doing a homestay with a local family, taking language courses at the University of St. Petersburg with other international students, and going on field trips in St. Petersburg, Moscow, and beyond! This intensive summer program is worth four credits, and it is a lot of fun! Some students come back to do it every summer! There are also scholarships and financial aid to make it affordable.
Back on campus, in addition to the language series, the department offers numerous courses in Russian culture, literature, art, history, film, and more.
As mentioned above, the MLC department offers a major, a minor, and several clusters in Russian. Majors are required to achieve proficiency in Russian by studying through RUS 152: Intermediate Russian II, and then take an additional two 200-level language courses. This satisfies the language requirement, and then students must take two literature courses, plus three additional electives in language, literature, or culture (which includes art, film, etc.). And finally, there are the CLT 200 and CLT 389 courses required of most MLC majors.
If you're interested in learning more, feel free to reach out to Professor John Givens (john.givens@rochester.edu), who's the head of the Russian program as well as the chair of the whole MLC department.
---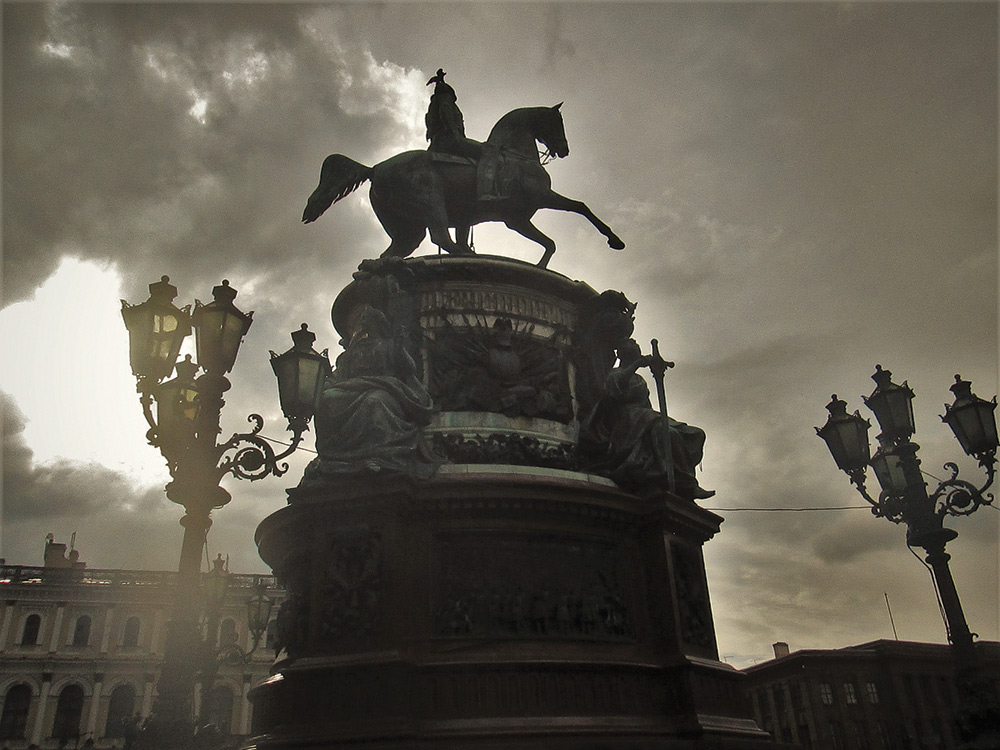 The Russian studies program is also within the MLC department, but it is slightly different than the Russian program. As stated above, a major, minor, or cluster in Russian sudies could satisfy either your humanities requirement (if you take more courses in religion, art, literature, etc.) or social sciences requirement (if you take more courses in history, economics, etc.). Either way, you'll be taking courses across the board and getting a very interdisciplinary education.
There is a language requirement for the Russian studies major, but it is not as rigorous as the Russian major. Students must become proficient by taking courses through RUS 152: Intermediate Russian II. Then you take two literature courses, two history courses, two political science and/or international relations courses, and finally a senior thesis. The topic is entirely yours to choose when the time comes, and you will work closely with an adviser to do your research.
If you're interested in learning more about the opportunities within the Russian studies program, you can address these questions to Professor John Givens (mentioned above) at john.givens@rochester.edu.
---
The Slavic Society here at the University of Rochester is a group on campus devoted to promoting and enjoying Slavic and Eastern European culture, especially Polish and Russian cultures. The group consists of Polish and Russian individuals for whom the group is like a home away from home, as well as students who have Polish, Russian, or other Slavic heritage and want to get closer and learn more about that part of their family, and last but certainly not least, students who are studying Russian or Polish here at Rochester. By participating in group events and getting to know the other members, they've living the culture they're learning about in the classroom without even going abroad!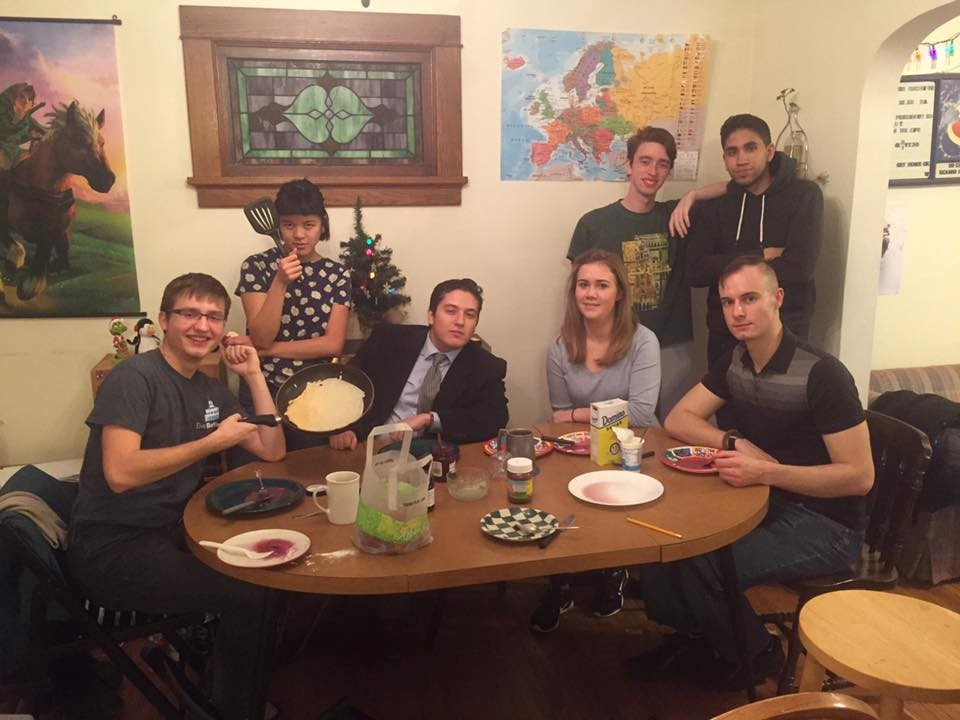 The Slavic Society works closely with the Russian program within the MLC department as well as the Skalny Center for Polish and Central European Studies. For example, they organize and/or send members to special historical and political lectures, the annual Polish film festival's opening reception at the Dryden Theater, and many other events.
The Slavic Society is a very active group, putting on many different types of events each semester. They often have cooking events in the new Community Kitchen in Douglass Commons, making traditional meals from scratch such as pierogi (potato-filled dumplings), placki ziemniaczane (potato pancakes), and żur (soup). During Maslenitsa, a winter festival week, the group makes and eats plenty of blini, which are crepe-like Russian pancakes! The week is chock-full of winter events such as ice-skating at Genesee Valley Park right next to campus!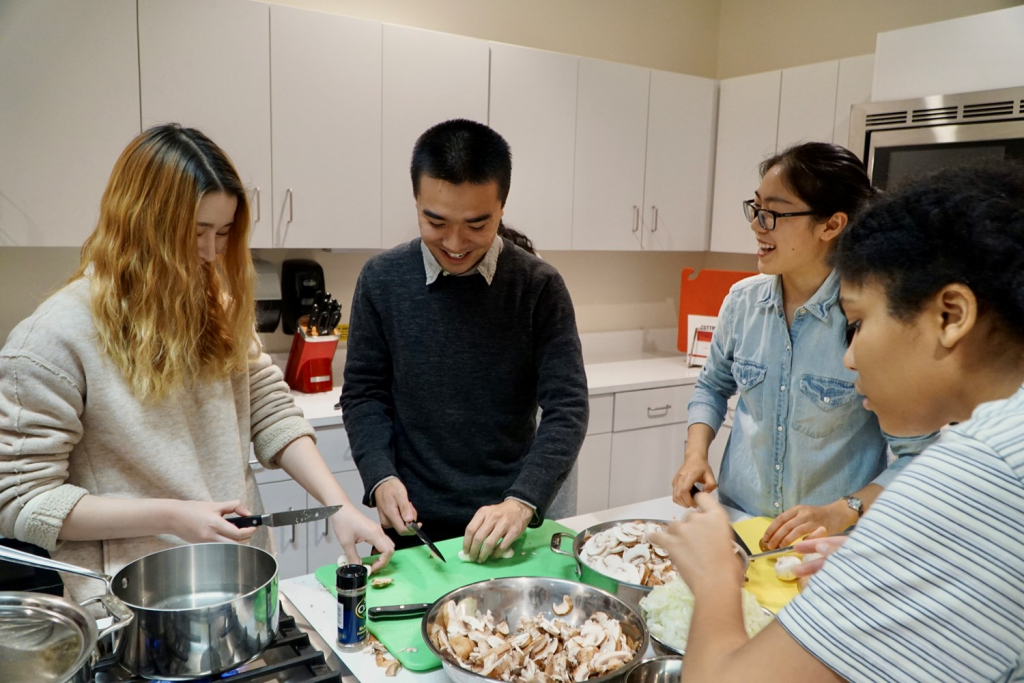 The Slavic Society also has its own way of celebrating religious holidays. For example, they have a special celebration for Easter on the Polish orthodox day (April 8 this year!) and they have a special Christmas celebration on December 21. Similarly they have Fat Thursday instead of Fat Tuesday, and they uphold the Polish tradition of eating many delicious donuts!
The Slavic Society gets off campus to interact with the local Polish community, which is great for networking, and they even go on field trips that take them out of Rochester. For example, on April 21, this year they're going out to Jordanville, NY, to visit the beautiful Holy Trinity Monastery there!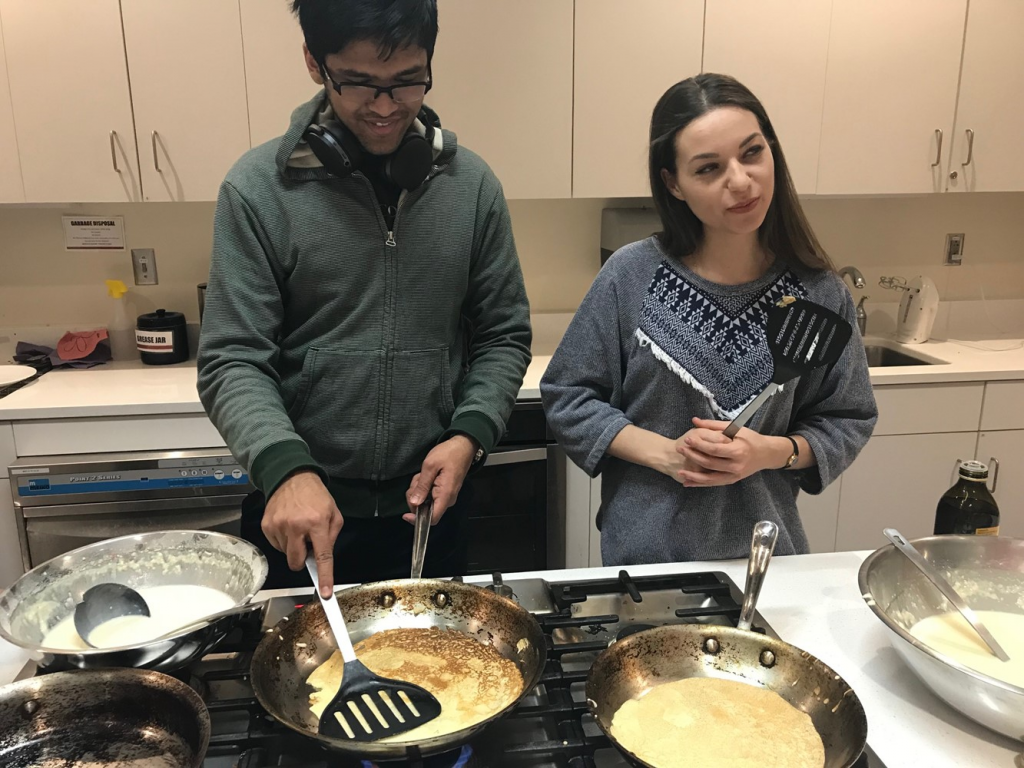 Everyone in the group is very inclusive and welcoming of one another, and they bond at these events as well as at bonding events were they play games like Mafia. Fun fact: this game, which is often called Werewolf in the US, was originally invented by a Russian psychology professor at the University of St. Petersburg!
Food, film, travel, and games—there are so many way to appreciate Slavic and Eastern European culture! If that sounds good to you, definitely join the Slavic Society when you come to Rochester!