Meet Our Pre-College Resident Hall Director!
by Jason Mahon, Pre-College Programs Resident Hall Director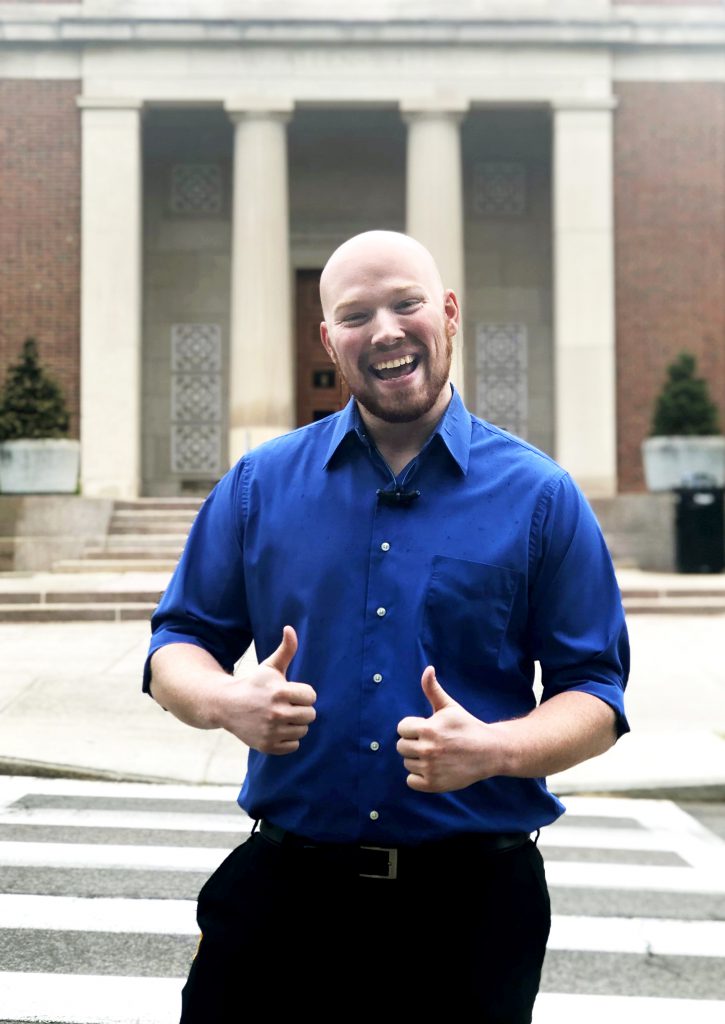 Good morrow Pre-College Programs scholars! My name is Jason Mahon and I shall be your Residence Hall Director (RHD). I am stoked that you have chosen to spend an early part of your collegiate career with us at the University of Rochester! My role as RHD means that I will be overseeing the residence hall that you will be living in (or visiting if you are a commuter student) and with the help of my staff, I will ensure that you have a transformative co-curricular experience in addition to the prestigious education you will receive.
A little bit about me: I love the Rochester area! I recommend trying at least one garbage plate during your time here this summer. I actually grew up and went to high school in the local town called Brighton (GO BARONS!). I then attended SUNY the College at Brockport where I received my Bachelor of Science in English literature. I have continued my education with Brockport where I have just finished my first year of my master's program in public administration. I have always had a passion for helping others through their journey of self-discovery, which is why I am here with you all this summer.
Fun fact: I am a Corporal in the United States Army Reserve and twice a week I work out at the local Ninja Warrior gym called the Warrior Factory.
Once on campus, you will get the opportunity to meet the rest of the staff. This summer we are extremely fortunate to have 21 staff members who are currently undergraduate/graduate students at the University of Rochester, spanning a wide variety of majors, demographics, and interests. This was a top priority for us to guarantee that you, as a residential student, can find a staff member that you can identify with. If you have any concerns or questions while on campus, these amazing people will be the first ones there to try and help you.
This program provides for all of its students the opportunity to discover eternal truths about themselves as a person and as an academic. The students who will get the most out of this program will be the ones who push themselves in the classroom but also push themselves to give new people and new experiences a chance. We hope that we, as a team, can help actualize all the hopes you have going into this summer!
I simply cannot wait to meet you all in a few weeks, and if there is anything you need between now and then, please do not hesitate to contact our office!