Name: Damian Rantshabeng
Pronouns: He/Him/His
Class: 2024
From: Mmadinare, Botswana
Studying: Mechanical Engineering major, Actuarial Studies                                                          Certificate program, Cluster in Spanish
How did you hear about the University of Rochester? What impacted your decision to apply?
The first time I heard about the University of Rochester was in Rwanda, when I was attending the 2018 Yale Young African Scholars Summer Program. At the time, I did not know what I wanted to spend the next 4 years of my life studying, and the University of Rochester offered me the opportunity to explore all of my interests and design my career path with their open curriculum.
How did you develop a community of friends on campus?
At this stage in your life, I believe that being intentional with your relationships is key. Deciding who you surround yourself with is very important as an international student because these are the people who will be your family away from home. By focusing on what values really matter, and staying true to yourself, I would say that your community finds you.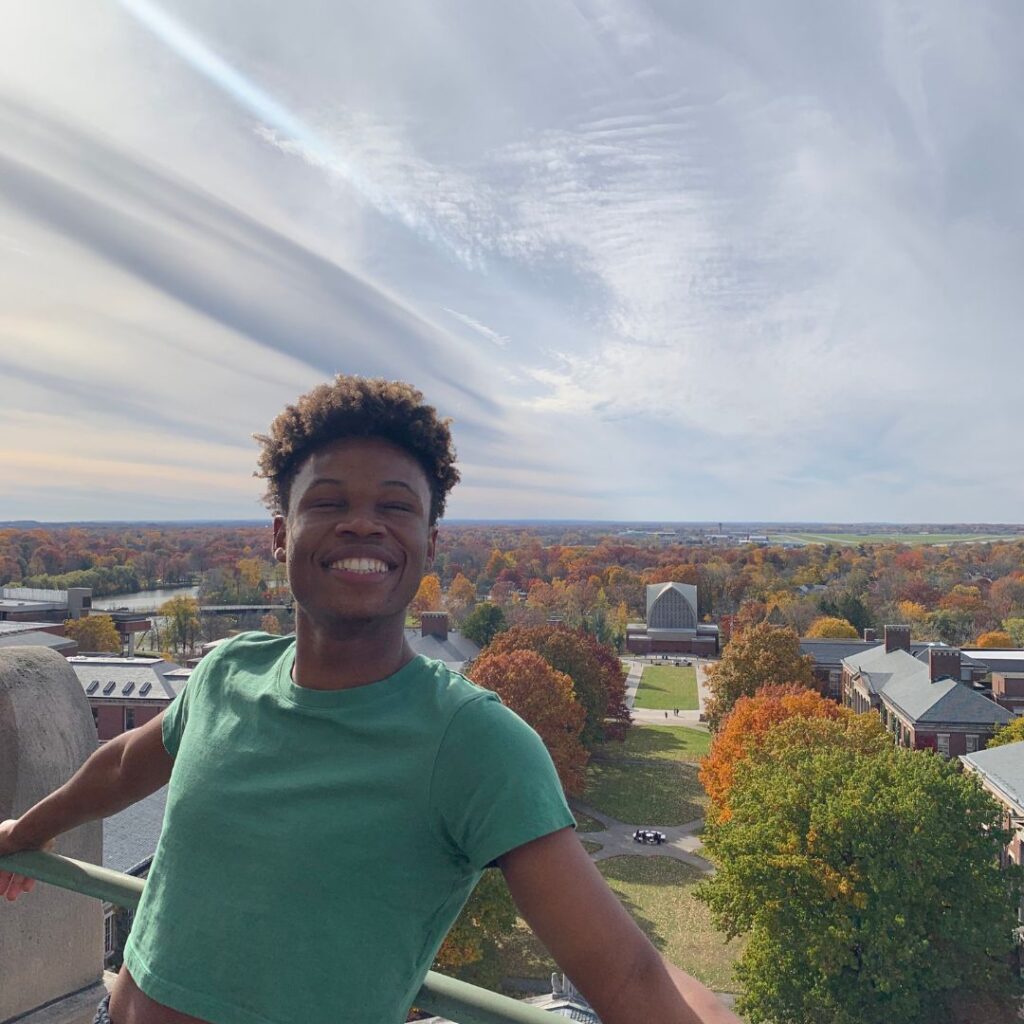 What was your experience like adjusting to life on River Campus as an international student?
I moved to college during COVID, which made social interaction a challenge. However, I'm grateful for the experience because it lead me down a path of self-discovery and reinvention. Additionally, being a kind member of the community helped me adjusting because I saw the same kindness being returned by strangers that later turned into acquaintances, and now friends.
What advice would you give to an incoming international student?
Trust me, you got this! Everything will be fine, and everything will work out for you. Even if it does not feel like it in the moment. Treat yourself the same way you treat a friend you love and care for. Enjoy these undergraduate years, and chase stories to tell when you're older. Change will be your best friend and be comfortable with being uncomfortable. It is how you grow. Grab all of the opportunities you can. Travel and see new places. Try new things. Most importantly, do not sleep on your own potential! There is a reason you've made it this far.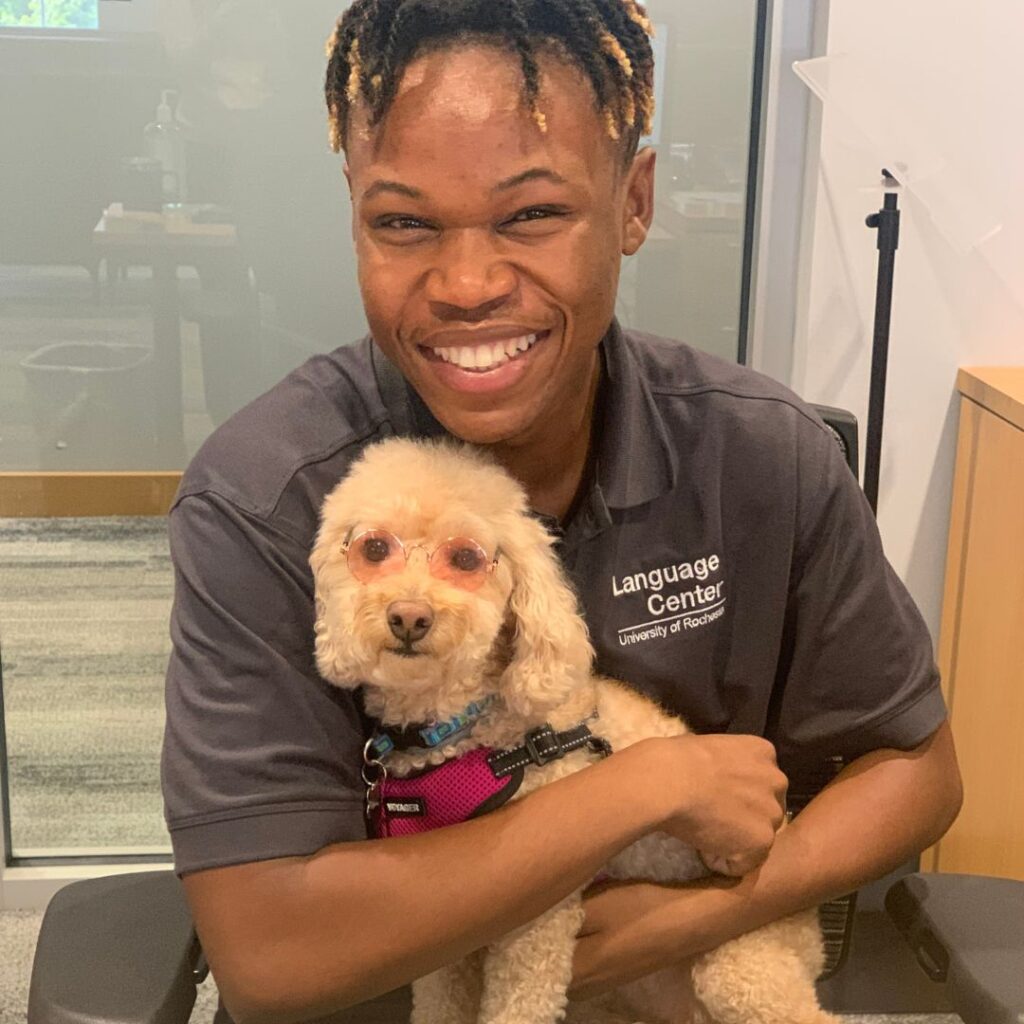 What's one resource on campus that you recommend that other international students should take advantage of and why?
The College Center for Advising Services. Here you will get answers to all of your questions and be connected to other departments and resources on campus that you may be looking for.
What do you do on campus or around Rochester when you're not studying or in class? How did you initially get involved in those things?
I work as a Peer Advisor at the College Center for Advising Services, I'm a Program Assistant for the Language Center, a Student Alumni Ambassador, and the Alumni Relations Chair for the National Society of Black Engineers Chapter at the University of Rochester. Moving to a new country may sometimes make you not feel like yourself, so I always apply for and get involved in things that will remind me of my spark.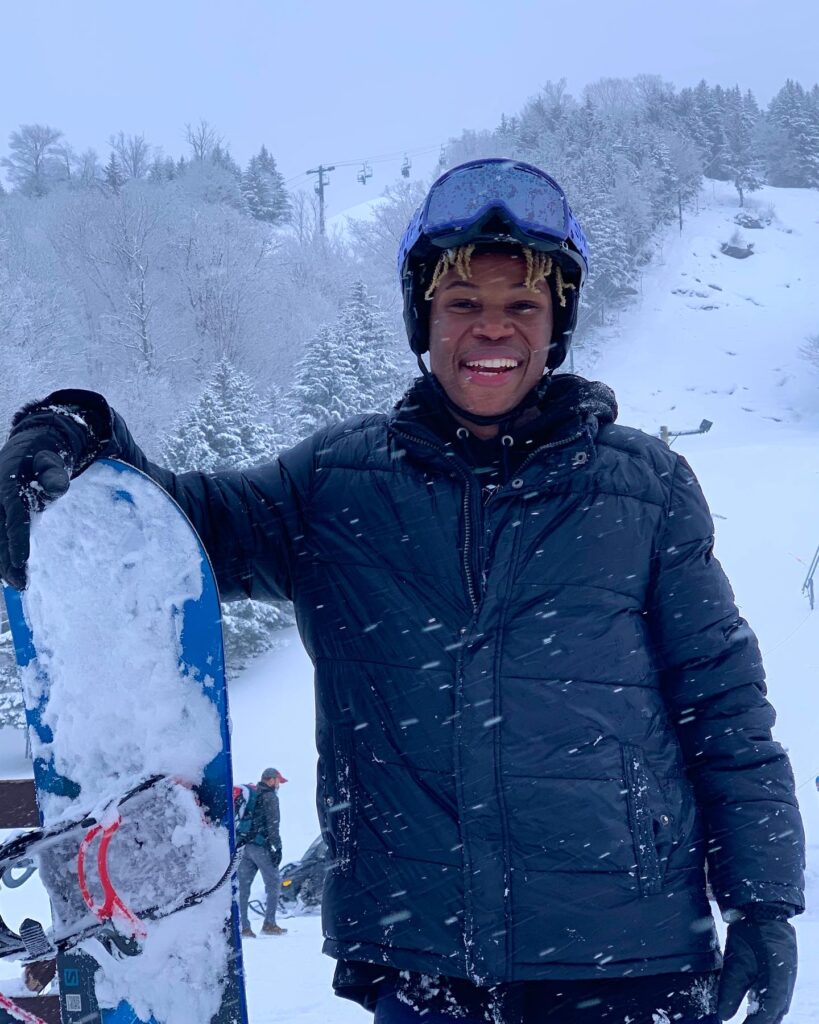 What's your favorite campus tradition and why?
Meliora Weekend! The campus is alive and buzzing. There are so many amazing opportunities to connect with Alumni and faculty, and broaden your network.
What's your favorite thing to do off campus?
I love listening to live music and finding cute coffee spots to study or catch up with my friends at.