Name: Chi Tran
Pronouns: She/Her/Hers
Class: 2025
From: Hanoi, Vietnam
Studying: Major: Business (Marketing + Business Analytics Tracks); Minor: Psychology; Cluster: Math & Statistics
How did you hear about the University of Rochester? What impacted your decision to apply?
I heard about the University through the current and previous Vietnamese undergraduate students, and I got to know about how much they love the fact that the University consistently encourages the student body to explore around with the flexible curriculum and compassionate student community. As soon as I started researching the University, I fell in love with our motto Meliora, as this is what I want to achieve after my 4 years of college – to gradually find the best version of my professional and interpersonal self. I decided to apply and I am so grateful to be here for 2 years (with 2 more to come!)
Describe the student body at Rochester.
(Com)passionate! The student body here is both passionate once they figure out their goals and purposes of all forms and compassionate to help others reach their own as well.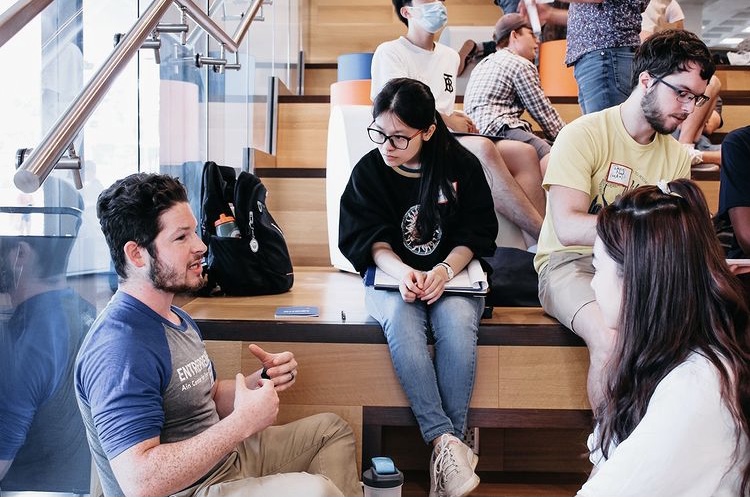 How did you develop a community of friends on campus?
Always be an eager learner! I always love to learn from and about my fellow students, whether it is an academic knowledge, a professional experience, or a personal story. To be an active listener and communicator, to me, has helped me tremendously in developing a community of friends on campus.
What advice would you give to an incoming international student?
Balance between planning ahead and being open-minded. A bit of planning ahead for what fields you would like to explore, what activities you might want to try out and so on could help you save some time while still enjoying what interests you.
What's one resource on campus that you recommend that other international students should take advantage of and why?
Your fellow students! Whether they are domestic students, international students that do or do not share your nationality, it is always a good idea to learn from others, expanding your mind with the information they have. I gained a lot of the opportunities and life lessons from my friends here, so I would say community is a great on-campus resource.
What do you do on campus or around Rochester when you're not studying or in class? How did you initially get involved in those things?
I'm currently involving in Student Government, Vietnamese Student Association, Google Developer Student Club, and Medallion Leadership Society. I'm also working as a Meridian (Tour Guide), and I found all of these opportunities through identifying what my goals and interests are, and remaining open to information from the Activity Fair, students' words of mouth, and social media!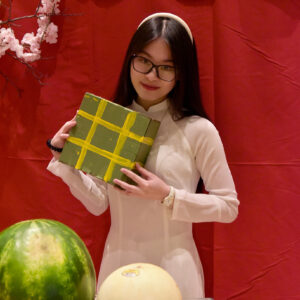 What's your favorite thing to do off campus?
So many things – go around and try everything in College Town or Downtown Rochester with my friends, go to the Marketplace to buy ingredients for Vietnamese Student Association's events, etc. As long as I have my friends or my second family by my side, everywhere and everything off-campus can become the greatest adventure!
What's your favorite place on campus and why?
Anywhere outdoors or anywhere that has a lot of grass! Whether it is in front of First-Year Hill, Eastman Quad, Wilson Quad, as long as I can soak up all the sun, look up at the beautiful Rochester sky, and relax with the breeze there, it will earn a place in my heart!