Name: Abivanth Kanoi
Pronouns: He/Him/His
Class: 2025
From: Kolkata, India
Studying: BS in Business: Finance
How did you hear about the University of Rochester? What impacted your decision to apply?
In the summer of 2020, I stumbled upon an information session held by the University of Rochester that introduced me to its standout features. After meeting the International Admissions Staff member Brett Kam, and conducting further research, I was impressed by the University's vibrant student life, flexible curriculum, mid-sized campus, and commitment to diversity. I was drawn to the multitude of clubs, activities, and events that cater to a wide range of interests, as well as the opportunity to customize my academic journey. The mid-sized campus offered a community that was large enough to offer diverse experiences while still feeling intimate. Additionally, the University's inclusive and welcoming atmosphere and diverse student body solidified my decision to apply. Overall, the University of Rochester's unique qualities and values resonated with me, and I knew that it was the right fit for me.
Describe the student body at Rochester.
The University of Rochester is renowned for its lively and dedicated student community. Students at Rochester are welcoming, friendly, and eager to help their peers. The university attracts students from diverse backgrounds and experiences, fostering an inclusive and dynamic environment that values different perspectives and unique talents. When I first arrived on campus, I found it easy to make new friends and adjust to university life thanks to the assistance of the senior students. The university also hosts a variety of events, providing opportunities to connect with others and engage in extracurricular activities. With over 300 student organizations on campus, students have the chance to explore their interests and passions, further enhancing their university experience.
How did you develop a community of friends on campus?
Making friends at the University of Rochester was a breeze for me. The mid-sized and close-knit campus meant that I automatically got to know many people. As a freshman, the university hosted numerous events specifically designed to help new students make friends. Additionally, every freshman dorm had a dedicated D-Lion (2nd RA) who organized social events for the residents. Lastly, joining student organizations provided a great opportunity to meet like-minded peers and make new friends. Overall, the University of Rochester offered several avenues for me to build friendships and create lasting connections with my fellow students.
What's your favorite campus tradition and why?
Dandelion Day is my favorite tradition on campus. This annual event takes place on the last working Friday of the academic year, and it's packed with festivities and activities. The weather is usually gorgeous, and the Wilson Quad is transformed into a carnival with various rides and food trucks. Live performances keep the crowds entertained throughout the day, culminating in an exciting concert at night. Overall, Dandelion Day is a wonderful way to celebrate the end of the academic year and spend quality time with friends while enjoying all the fun and excitement that the day has to offer.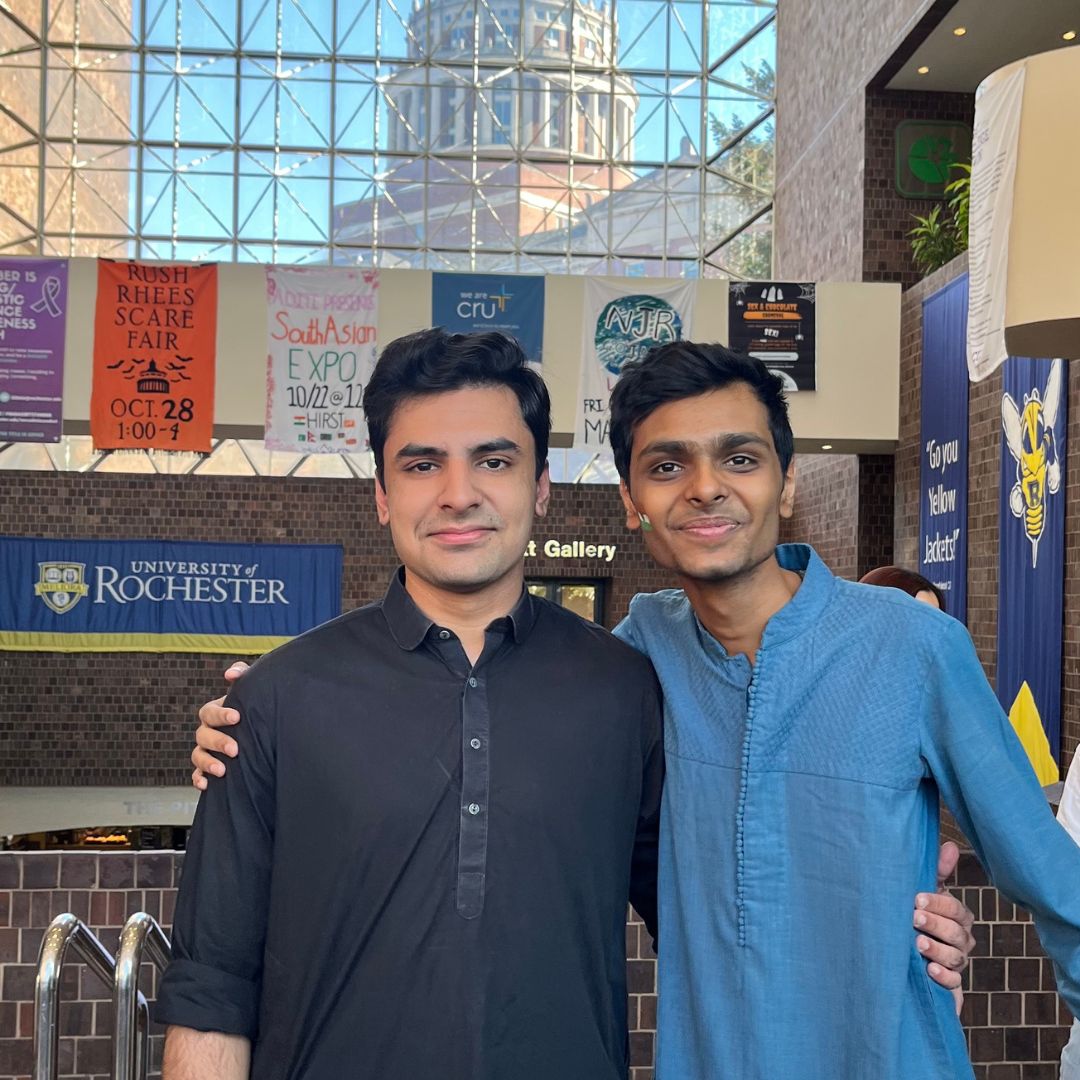 What's your favorite place on campus and why?
I have several favorite places on campus, but the one where I spend most of my time is the Rush Rhees Library. It's not just one library, but a collection of smaller libraries, each with its own purpose. Gleason, my favorite among them, is a 24/7 library that was recently renovated. It's the perfect spot for working on group assignments or socializing with friends. Apart from the library, I also love spending time at Wilson Commons (Wilco). It's home to a Starbucks, several student spaces, collaborative areas, and the Pit, a popular food court. Overall, both the Rush Rhees Library and Wilson Commons are my go-to places on campus for studying, socializing, and grabbing a bite to eat.