Magician Visits Rochester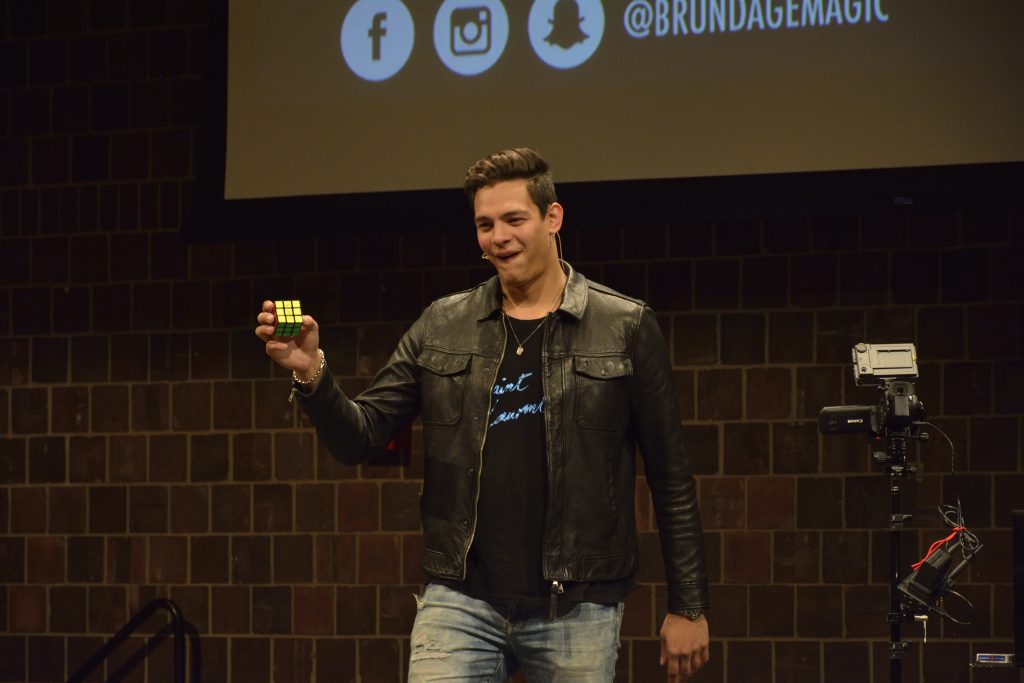 On October 18, Steven Brundage performed a magic show for the University of Rochester. As seen on America's Got Talent, Penn and Teller's Fool Us, Good Morning America, and numerous other TV shows, he is most famous for his amazing Rubik's Cube tricks. He is also the star of the viral video "Magician Gets Out of Speeding Ticket with Magic!" in which, you guessed it, he dodges a speeding ticket by impressing the police officers with magic tricks.
At the show, Brundage performed his signature Rubik's Cube stunts as well as card tricks, some of the street magic he started out his career with, and other things that left the audience wondering how he did them. In addition to awing us with his sleight of hand, Brundage was very funny and did a nice job of interacting with the audience.
The show was in the May Room of Wilson Commons and only cost $3 for UR undergraduates. For everybody else, it was still just $5. The Campus Center Chair of Student Programming did a great job putting together this event!
This is an example of the many events hosted by the University to give us a break from schoolwork. Not into magic? We have a variety of opportunities for entertainment, from movie showings by UR Cinema Group to subsidized tickets to performances in the city!