Living Off Campus: The Rochester Edition
Living on campus is a large part of the college fantasy that high school students imagine and parents fear. For students who decide to dorm, living on campus is typically the first time that they have been away from home long-term. At the University of Rochester, students are required to live on campus for their first two years as an undergraduate student. First years typically live on the Quad or the Hill while sophomore students have a few more options including those across the river and closer to the laser lab.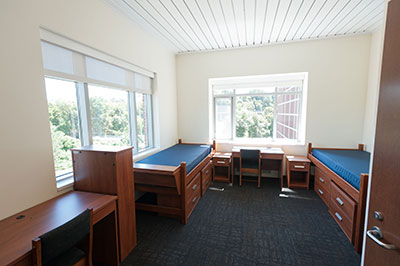 However, once junior year arrives, students have the opportunity to live completely off campus anywhere they want. Many students still decide to live relatively close to on-campus housing whether it be closer to the medical center or across the bridge. So why bother going through the trouble of arranging off-campus housing? Here are some of the benefits of living in off-campus housing:
No more campus housing rules
When you live off campus you are finally free from all of the obscure campus dorm rules:

Move or change your furniture however you want
Collect and light as many candles as you want
Use whatever appliances you want (heaters, window fans, air conditioners)
Free to decorate as you please, bring on all the string lights and posters you want (but don't forget to protect the wall paint)
Opportunity to finally bring your furry friend or critter with you
No more quiet hours, you get to set your own rules
Have as many visitors for as long as you want
  2.  Advance another step to becoming independent
While living on campus is definitely a chance to learn independence for the first time, nothing truly teaches independence like have to remember to take out your trash on a certain day, recycle, and maintain your living space on your own like living off campus will.
  3.  Access to more living space
It is much easier to get a single bedroom that is twice the size of those offered on campus for a similar if not cheaper price off campus.
In addition to a larger room, if you decide to live in a shared house, you have access to a living room, full kitchen with real appliances and space, and backyard.
So what resources are available/what is it like living off campus in Rochester? 
The University of Rochester has a Campus Living Program that helps students who want to learn more about living off campus. In addition to providing students with information about how to live in a community, student/landlord disputes, and off-campus student organizations, they also provide an off-campus housing search of approved listings for free.
There is also a Neighborhood Ambassador Program which works to help students transition to off-campus housing smoothly.
On the river campus side, students have access to all of what College Town has to offer from CVS, Chipotle, Dollar Tree, and Taichi to name a few. Lower down Mount Hope Avenue, students can find another larger dollar store with grocery goods and a produce market within walking distance.
Across the river, students can find multiple convenience stores and places to eat out like The Wok, Subway, and Brue Coffee.
The shuttle system run by the University of Rochester can get students to all of there Wegmans, Walmart, and Target needs for all things needed for off-campus living.
Whether you decide to attend school in the city of Rochester or any other area, I hope this post has opened your eyes to the possibilities of living off-campus. Good luck!