Let's Make Some Noise: Musical Opportunities on Campus  
by Sara Kowalski, Class of 2017, Humanities Fellow
The University of Rochester is an incredibly musical campus, and there are so many opportunities to get involved—you might not realize them all. To make it easier, I've collected them here. In addition to these, you may be interested in majoring, minoring, or clustering in music or audio and music engineering.
---
A Cappella
There's a running joke among Rochester students that a cappella is to Rochester what sports are to most schools. That is to say, we're good, we're competitive, we're fun, and the entire student body are fans. Pitch Perfect really should have taken place here. If you're interested in singing, try out your voice with After Hours, the Midnight Ramblers, Trebellious, Vocal Point, or the Yellow Jackets.
---
Ensembles
The stellar music program here organizes a wide variety of orchestras, ensembles, and smaller combos. Participation can even count for credit in a music major, minor, or cluster.
Brass Ensemble
Chamber Orchestra (smaller)
Jazz Combos (4–5 people each)
Jazz Ensemble
Percussion Ensemble
Rock Repertory Ensemble
Symphony Orchestra (bigger)
West African Drumming Ensemble
Wind Symphony
---
Carillon
If you've visited campus, there is a good chance you've heard our beautiful carillon players. But maybe you didn't realize it at the time. The melodies of bells radiating from the top of Rush Rhees towers aren't some recorded tunes playing through a set of loud speakers, that's a live performance! And the performer could be you!
---
Choirs
The music program also organizes a wide variety of choirs and choruses. As with the ensembles above, participation can even count for credit in a music major, minor, or cluster.
Chamber Singers
Gospel Choir
Men's Chorus
Women's Chorus
---
Korean Percussion Group (KPG or HON)
The Korean Percussion Group is a unique opportunity to play traditional Korean percussion music. Members have a lot of fun performing and learning about traditional Korean culture. No previous experience necessary!
---
Mariachi Meliora
Appreciate and perform mariachi music by joining Mariachi Meliora. This group has traveled all around the northeast, from Buffalo to Boston, to perform for various audiences.
---
The Music Interest Floor (MIF)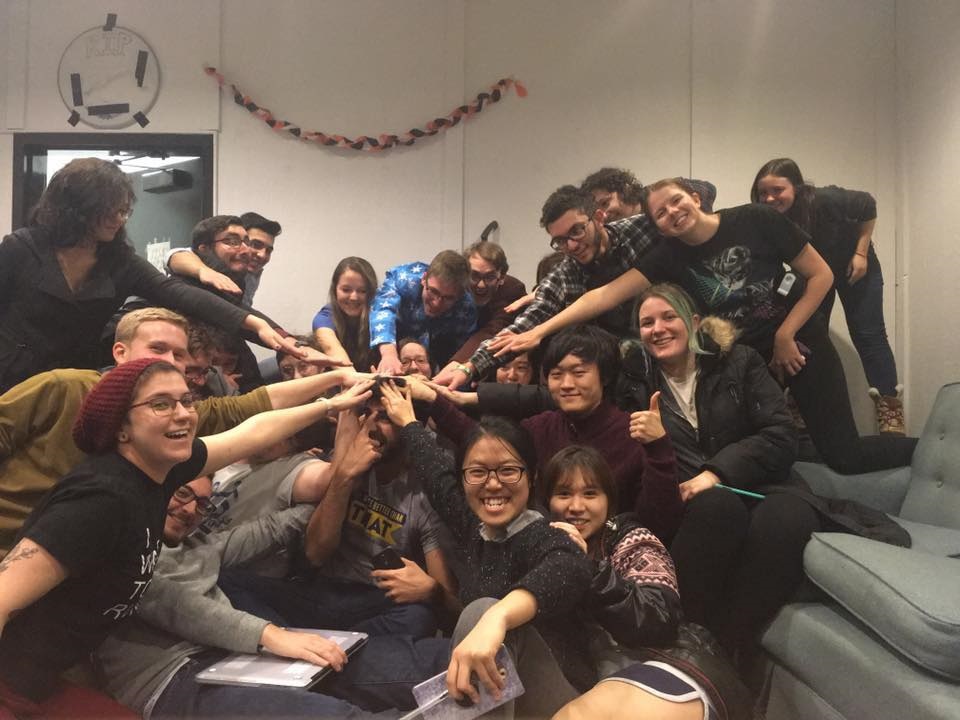 What better way to immerse yourself in our musical campus than to live in a loving community of like-minded friends? The Music Interest Floor is located on the top floor—let's call it the penthouse—of Wilder Tower, a suite-style residence hall in Jackson Court, known affectionately to students as The Towers. On the final floor directly above MIF, there a large practice rooms where you can play alone or practice together with your whole band. Inside there is a piano, drum set, amps, a guitar, a ukulele, and more!
In addition to a place to live and play, MIF provides hosts a variety events such as jam nights, open mics, end-of-semester performances, 'tune-ups' (member-to-member mini lectures), and more.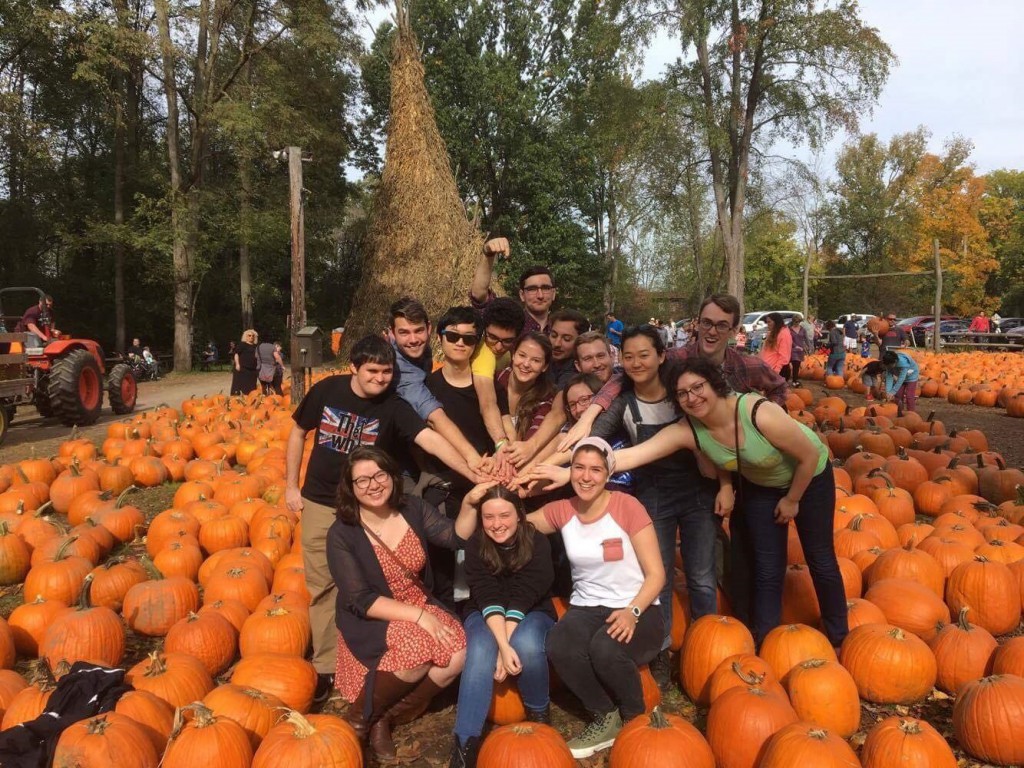 You do not have to live on the floor to be a member, and there is a limit of 22 spots within the actual suites. If you're interested in joining, keep your eyes and ears out for Meet-MIF events or any of their other events during your first year at Rochester. MIF members are really just "people who like people who like music," so you'll be sure to run into them all over the place if that description fits you!
---
Musical Theater
Interested in musical theater? There are several ways to get involved! If you already have experience and are serious about musical theater, you can be taught by professionals in the Musical Theater Workshop, hosted by the music department. This workshop with raise you to the highest standards, and alumni go on to accomplish amazing things! If you're less experienced or just want to have some fun (who doesn't?), consider joining the Roc Players or Off Broadway On Campus (OBOC). You are still ensured to learn a lot, develop your talents, and help produce high-quality shows!
---
No Jackets Required (NJR)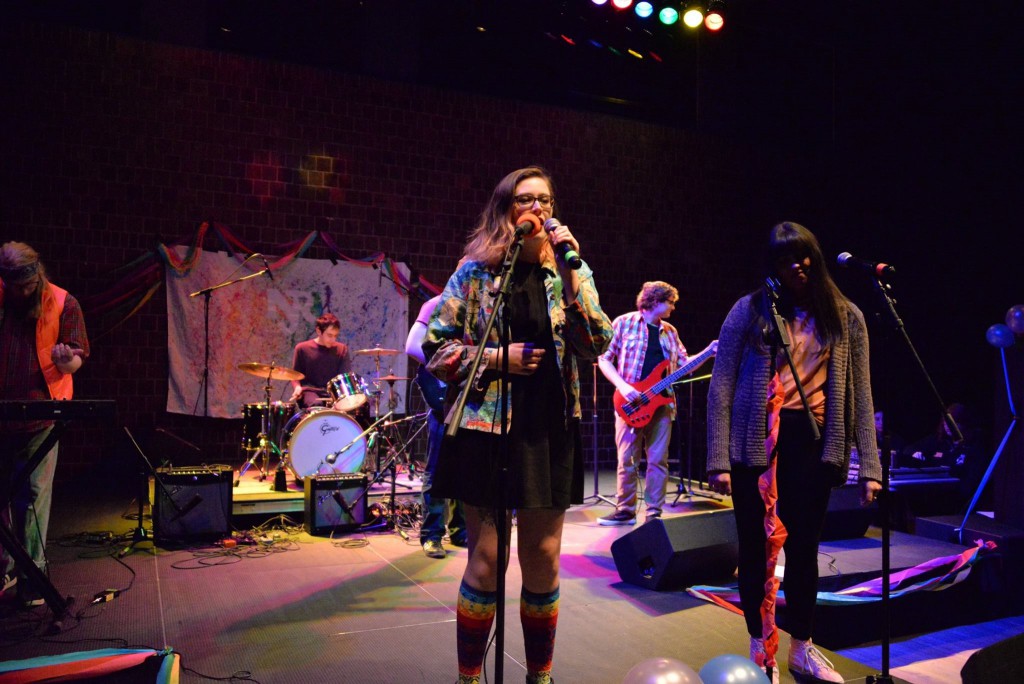 No Jackets Required is the University's very own rock cover band. It used to be very rock'n'roll-centric but recently it has begun to branch out and become more diverse, preforming a wider variety of genres and work from underrepresented artists. For example, in their upcoming Vinyl Show (NJR concerts are always fantastically themed—with costumes to match!), members will be playing music from the 60s and 80s, lovingly described as "music your parents have in a box of records in the basement." In particular, NJR selected songs by women and people of color who contributed to these decades.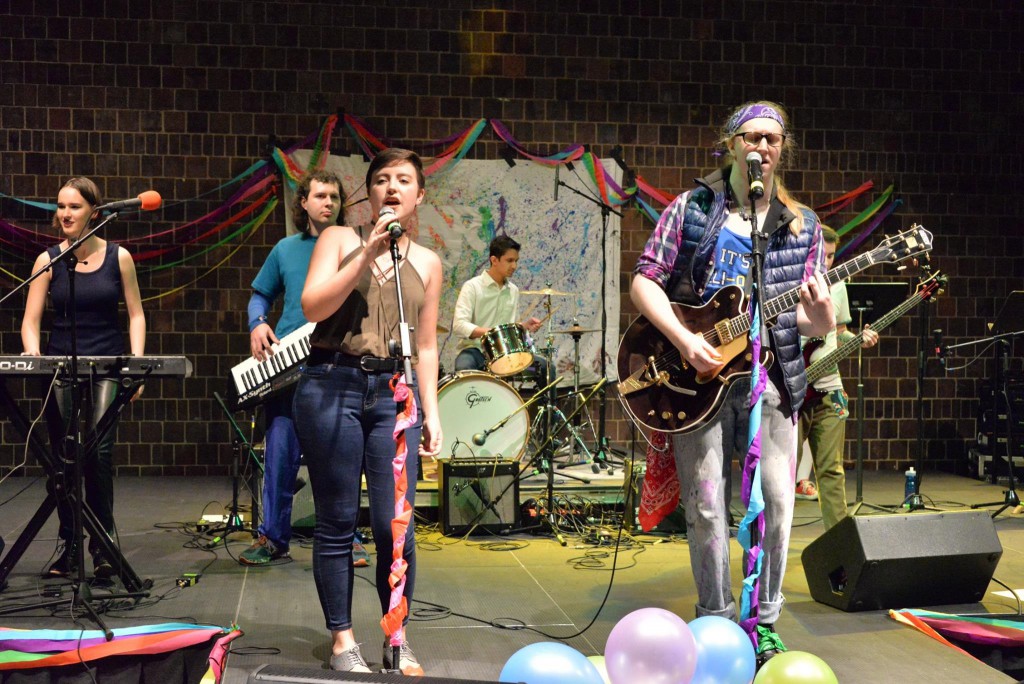 The Vinyl Show (March 2, 2018) will be one of NJR's two performances they do every semester. NJR is a very popular group, with about 60 members. About 40 students participate in each show, and 20 more perform in the ensembles. This leads to a lot of collaboration and learning from one another—not to mention feeling like a giant family!
---
UR DJs
UR DJs, also known as UR DAP (UR DJing and Production), is all about creating and appreciating new electronic music. This music is usually not mainstream, and the trendsetters in UR DJs have discovered good friends who share their similar tastes. UR DJs is still a relatively new group, but they've got big plans. In the future they hope to host a rave-like concert on campus, arrange field trips to concerts by major artists, and buy equipment that members can sign out and use to practice on their own. For now, the music production side of things (making original music using a controller) takes place at workshops during weekly meetings, where members teach each other new tricks and techniques.
---
Bonus
Bonus: Eastman! Some students at the River Campus are able to pursue a dual degree with the Eastman School of Music. But there are other opportunities as well! Students with experience playing an instrument can receive free lessons from Eastman graduate students (who are top-notch, believe you me) for credit or just for fun!
Double Bonus: Join a band or start your own with friends. Then show off your skills as various events on campus such as Battle of the Bands and talent shows.
Triple Bonus: Take a course with Paul Burgett—you'll see this is #12 on the popular list of things to do during your four (five if you're lucky) years at Rochester. Keep in mind that this doesn't mean his courses are easy. It means they are amazing.
How will you explore music at Rochester?