I've Been Admitted, What Do I Do Now? 
If you've been admitted to your colleges, and are making a final decision or have made a decision, you may be asking yourself "what do I do now?" You've made it this far with getting good grades, avoiding senioritis, submitting your college applications, and now that you've received your decisions, it seems as if there is an impossible stretch of time between now and Move-In Day. How do you savor your last few months before you head off to start a new adventure? I outline six tips to help you find success in your last weeks of high school.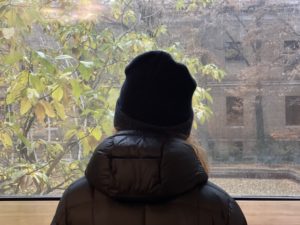 Take a Moment for Yourself 
Taking a moment to reflect, gather your thoughts, and celebrate all of your accomplishments. It's important to spend some time away from the stress of decisions, planning courses, looking at housing, etc. to spend some me-time. This is your time to set aside homework and assignments to celebrate in any way you'd like. Some ideas could be meditation, journaling, reflecting with a friend or family member about all you've accomplished, treating yourself to your favorite restaurant or dessert. Taking a moment to reflect can be a big or small amount of time, as long as you center yourself. It's about cherishing the present moment and looking forward to all the new exciting memories you'll make.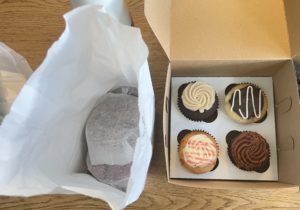 Self-Care
As a follow-up to reflection, self-care is an extremely essential step to take in your last few months as a senior. When the end of a journey is near, it's easy to forget to take care of yourself. Taking breaks is critical. College, especially the first semester, can be a tough time for many- socially, emotionally, and academically. Taking the time to build self-care habits now will help you in the future when you need it most. Self-care is not only about eating healthy or hydrating, it means allowing yourself the relaxation you need. 
If you are overwhelmed by the aftermath of college applications and decisions, or it's difficult to finish homework assignments due to senioritis, it's okay to take a breather. It's okay to watch your favorite TV show (I recommend Succession if you need something to binge). It's okay to indulge in eating from your favorite fast food restaurant or going out to eat with friends. It's okay to go shopping to relieve stress. While in the long-run we may see these activities as unproductive, they can actually be positive forms of reward. Relieving yourself of all past trials and triumphs of high school can be refreshing, and giving in to yourself can actually be beneficial and great for your mental health. Now is the time to celebrate, and look to yourself to discover good habits in the future. It's okay to be unproductive and indulge every once in a while, and it's okay to take the traditional approach of self-care from eating healthy to spa days. These are all healthy forms of taking of yourself for what you need in the moment, not in the long-run.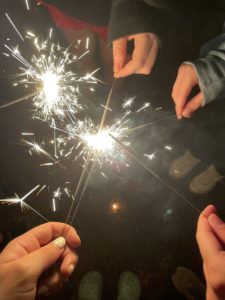 Take a Mini-Adventure with Friends
I know summer is not far away, but what's stopping you from having a mini adventure before you begin a new one in the fall? You don't have to wait to seek the unknown. This could include planning a weekend trip with friends to another city or town in your home state you've never explored before. It could also be something smaller, like kayaking or hiking. If you are in an urban location, this could mean exploring downtown or going to a local event. There are so many opportunities to find something you've yet to discover in your home town or city to reconnect with old and new friends. These last few months might seem like they stretch on, but by the end of it all, it will feel like the blink of an eye. Any opportunity you can take an adventure with friends or family will mean so much to you, and will be something you can look back on while you're in college.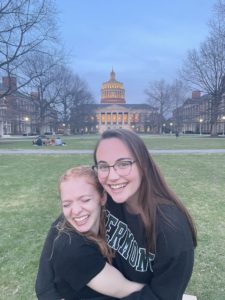 Reach Out to Future Classmates (and friends)
While you're hanging out with old friends, this is also a great time to make some connections with new people. With Facebook and Instagram pages dedicated to Admissions and the Class of 2026, it's exciting to be able to introduce yourself to other students, and find things you have in common. This is a great way to interact with future classmates and room/floor-mates. If you already have an idea of what classes you may be interested in taking, this is also a great time to connect with future classmates and build a study group or system of peers who can help each other out. Additionally, social media pages can provide resources that help keep you in the loop, like fun virtual activities that get you ready for the transition into college or virtual meet-and-greets put on by Admissions.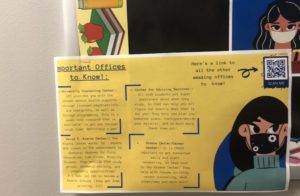 Connect with Your Future Department or Professors 
Besides connecting with future students, connecting with potential professors or departments you are interested in may help you ease the transition into the college-level courses. If you already have an idea of a potential major, reaching out to the director of the department with some questions or advice on choosing classes will allow you to make a connection earlier on in your academic career. Professor and student relationships are critical to helping you succeed academically; having a mentor to go to when you have questions or concerns about something can really make a difference. 
UR has a departmental page where you can find contact information for the directors and professors of those departments. An email never hurts to introduce yourself, talk about the subjects you're interested in, or ask questions about upcoming classes. This initiative will allow you to stand out and make an impact. Many colleges and universities also have pages that are used to inform you about the resources available. For example, UR has a webpage dedicated to resources such as the shuttle schedule, the library, dining services, Blackboard (the tool we use for course materials, submitting assignments, etc.), and University Health Services. These are all helpful if you want to get a better sense of how to utilize campus to your needs and abilities. Likewise, it also connects you to the faculty and staff who supervise these resources, allowing you to voice your needs or questions about operations and resources.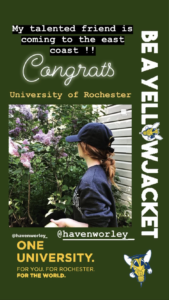 Last words
Lastly, as cheesy as it may sound, having fun is your key to all of these tips. While it may seem daunting, overwhelming, or you may already know what you should expect for the upcoming fall, it's always essential to check in with yourself, celebrate your successes, and enjoy your time with others whether it's new or old connections. These activities will help you prepare for a brighter future and healthy habits ahead. So, what are you waiting for? Go out and make your mark!