It can be humbling to consider the array of people who influence our lives, who help us imagine the future, and who equip us with the knowledge, skills, and encouragement to pursue our goals and dreams. Going to college can be one of the most transformative times in a young person's life, and none of us can get there without support. Here at the University of Rochester, we are immensely grateful for the work of the college counseling community and others who help youth navigate the path to college and beyond.
As Associate Director of School and Community Relations, I have the privilege of focusing on building and strengthening relationships with school counselors, independent college counselors, and staff at community organizations across the country. Over the next few months, I'll be sharing content here on the blog especially for you. You'll find updates about our incoming class, important news from the world of financial aid, advice on supporting non-traditional students as they craft their applications, updates from departments on campus and students making waves, thoughts on empowering the unique students of Generation Z, and lots more.
If there's a topic or question you'd like to have addressed, send an email to me at catherine.lewis@rochester.edu or a tweet to @cbranchlewis and we'll make it happen.
Looking forward to the conversations ahead! See below for information on our CORT program.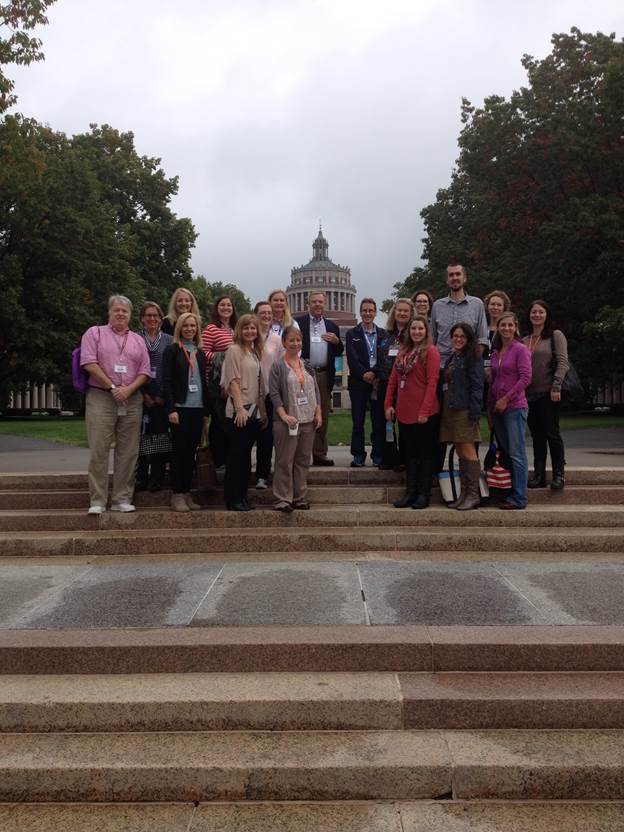 Be our guest: 2017 Counselors of Rochester Tour (CORT)
Visiting college campuses is a great way for counselors to develop a deeper understanding of the culture and unique qualities of different higher education institutions and pass that knowledge on to the students they support. The University of Rochester offers many different opportunities for independent, school, and CBO counselors to visit Rochester and get to know us better. One particular tour is accepting applications now!
We are happy to be partnering with a number of other local higher education institutions for the annual Counselors of Rochester Tour (CORT) taking place October 22–October 24, 2017. This event includes visits to:
Nazareth College
John Fisher College
Rochester Institute of Technology
University of Rochester
CORT will cover all expenses for:
Overnight accommodations (guests will have their own rooms)
Meals
Transportation to all schools
$150 toward air transportation to Rochester
Interested? Add your name to the invite list! Attendees will be accepted to the tour on a first-come, first-served basis, so make sure to sign up soon.
Stay tuned for information about other counselor tours and information about arranging a virtual session with Rochester in upcoming blog posts!