Inexpensive, Easy Ways to Make Your Dorm Room Awesome
By Gala Tubera
Gala is a recent grad of the University of Rochester. She worked in the Financial Aid Office for four years as a student and, as such, she knows the ins and outs of living on and off campus. While dorm life was a lot of fun, she currently enjoys spending her evenings in her apartment with her two ridiculously fat cats.
Welcome to Rochester! The first few days of college are a wonderful time filled with making new friends and exploring all the opportunities that the University has to offer. But it's also the best time to make sure you're settled in for the long haul before classes really get underway. What better way to do that than by making sure your dorm room is welcoming and comfortable? After a long day of classes, you're going to want a place to chill that makes you feel at home. These five tips might help you create your perfect space that fits your style and budget.
1. Storage is key.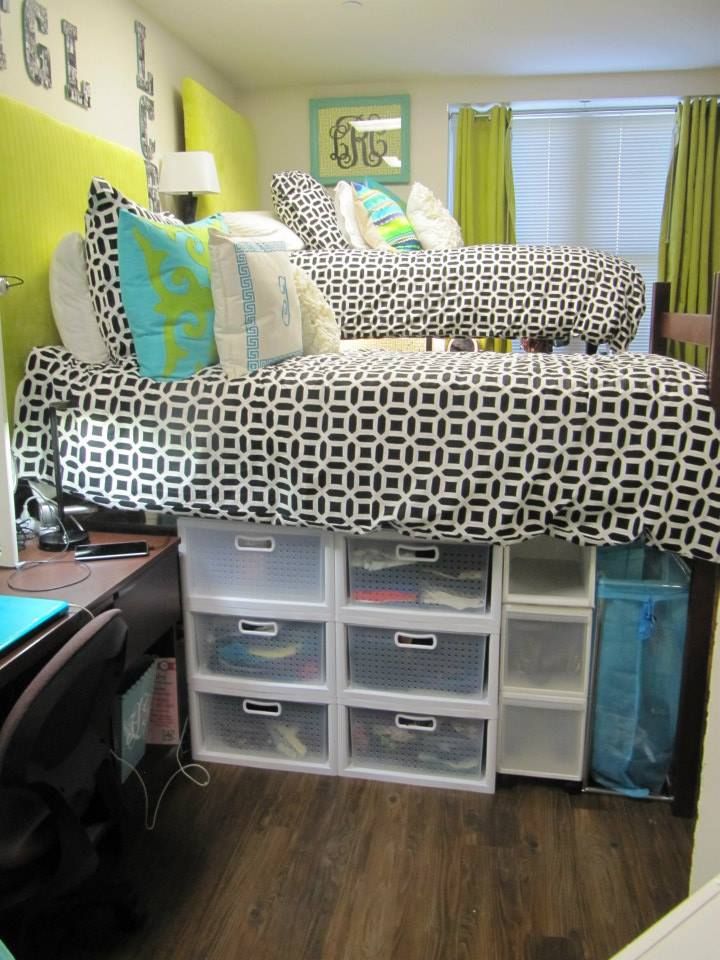 Luckily, beds in any dorm room on campus can be lofted. All you need to do is call University Facilities. With a higher bed, you can store extra clothes/supplies/books/whatever under your bed where they are easy to reach while saving precious floor space. Warning: if you have a tendency to fall out of your bed while sleeping, making it higher might not be the best idea.
You can pick up customizable and inexpensive storage bins for about $20 at the Walmart or Target near campus or bring them with you from home.
2. Don't upset the fire marshal.
Large wall hangings and curtains can do a lot to brighten up a room. However, the fire marshal forbids them since they are considered fire hazards in New York State. In order to avoid this, stick to a series of smaller wall and window decorations that follow code and make you feel at home. Hanging pictures on your wall with sticky tack and removable tape can replace large tapestries, and you have pictures from home as an added bonus.
If your windows are still looking bare without any curtains, consider small potted plants for your window. Stick with things that don't need too much maintenance or light, like succulents. With a little bit of water, they'll liven up an otherwise boring windowsill.
If you're wondering if your decorations follow the fire code, check out Residential Life's handy guide.
3. Share with your roommate(s).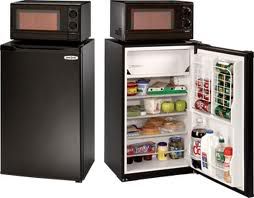 Dorm room appliances can get pricey. But luckily, with roommates, it's a lot easier to split costs. Instead of having two of everything, work out with your roommate (or roommates if you have a triple) who is going to bring the mini fridge and who is going to bring the microwave. Communicating with your roommate will ultimately cut down on the cost of buying appliances and will save space when you don't have two of everything.
4. Never underestimate good lighting.
Let's be honest, florescent lighting isn't flattering for anyone. And when you're studying at three in the morning, it can give you a headache. For some, it may be a good idea to invest in some alternative lighting sources that are less harsh but still efficient.
Desk lamps (that are in compliance with the fire code) are a must. Just remember that lamps that can be swiveled to face the ceiling since are a fire hazard, so stick with lamps that are downward facing like this one from Walmart. For less than $20, you have an alternative source of lighting that won't hurt your eyes.
If you're looking to add some ambiance to your room, step away from the candles. Open flames are definitely not allowed in the dorm room. Luckily, flameless candles exist, and there are even scented varieties available. Check out your local store—a pack of three can be less than $15 and used as long as you have batteries.
5. Get DIY creative.
Don't underestimate your own creative powers. There are tons of online tutorials on creating your own decorations for your dorm using materials that are inexpensive or that you might already have. If you run out of ideas, Pinteret or Buzzfeed may be a good source of inspiration!