Humanities Outside the Classroom
Sophomore year I lived in Douglass Leadership House (DLH). A group and house I was sure at the time everyone knew about, until I actually left it. When I discovered how many students on campus did not know about it. Which was very fascinating to me, as I thought of it as being extremely central to campus (location-wise at least). If you know anything about the on-campus frats and their locations, DLH is right next to Drama House and across from Alpha Delta Phi. For those google maps people, like myself, it is 575 Fraternity Road. Right near Wilson Commons, Todd Union, established in 2012, and very close to the center of campus. Still, when I tell other students I lived there sophomore year, you'd think I asked them to solve a math riddle. 
People simply did not know it. And for those who do not know it, DLH, formally known as Douglass Leadership House, was founded as a learning community for students of color at Rochester, who wish to become campus and community leaders and be involved in a collective of like-minded minority students on campus. 
Being a senior, I have spent a lot of time reflecting on my experiences at U of R. And as I am thinking about my next steps, post-grad, I find myself recognizing how much of my undergraduate career I have been able to devote to studying the humanities. My majors are in African and African American studies and Gender, Sexuality, and Women's studies. Because of my own academic and personal interests and needs, to me, these majors looked like an extensive amount of studying history. Constantly reading books and novels, attending lectures, and having open dialogues in classes. While I will say that was and is extremely fulfilling, I definitely found myself searching for resources outside of the classroom and wanting to understand the people behind these stories. 
I have learned history is something that can be extremely academic, critically studied, and even debated at times. Though, above all else, I have interpreted it as a collection of stories. True, non-fiction tales of the days of old. And our history classes show us how to study these stories and critically analyze the content, possibly bringing forth new understandings of why things happen. But, in a bare bones type of way, I found myself very saturated in the critique, and the academic analysis. I was missing the stories that were the reasons why I fell in-love with history in the first place.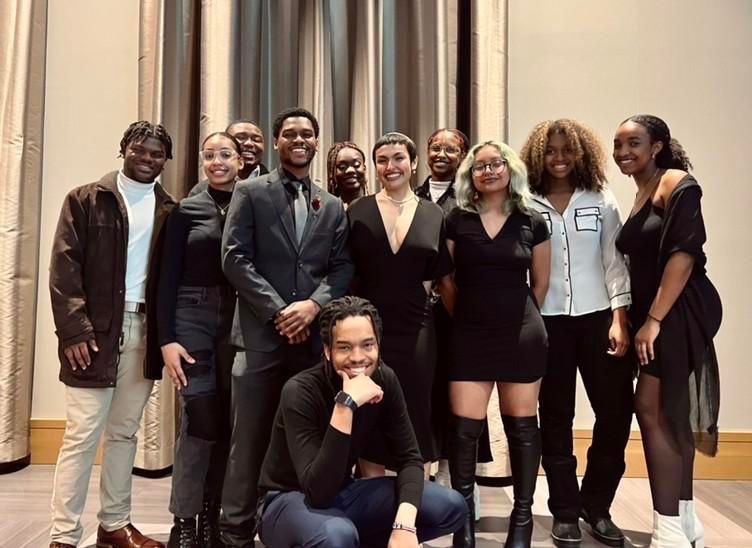 Because of that, I started attending DLH meetings. Generally weekly events, where students, faculty, and even community members can come into the house and learn about and have a discussion on issues relating to Black and POC communities. Honestly, I felt like these meetings were just as rewarding as going into class. There were no expressions of who understood the reading the best, who was trying to please the professor, or even who had the definite answer. Rather, these primarily student-led discourses focused on what people's experiences were, why some people interpret something to mean something, and why these things are important to this person. It helped me and I believe my peers in the room to really question ourselves and our beliefs, while also knowing that we were in a supportive environment where we could grow. While I know and can confidently say, U of R's academics shaped me into a stronger, more capable learner and historian that can now participate in highly academic dialogue. I feel like I would not have gotten to that place or developed as much as I have personally without the help of DLH. 
Now I just want to clarify, I am not trying to say that every student at the University of Rochester should live in DLH for a year like I did, or attend every meeting. Though, I am a bit biased as an African American studies student and I believe that everyone should at least know about the significance of the house and even attend a meeting to help enlighten themselves on the Black and POC experiences in America. I want to advise that if you are a humanities student or are interested in the humanities, history, or generally studying people, I would strongly recommend that you use and value outside experience and dynamics in the world in addition to your academic studies. While, I truly understand the time commitments, workload, and jobs people have on their plates. Campus groups, specifically those oriented around identity or cultures, are incredibly rewarding to attend. They are primarily located on campus and do not require as much of a commitment as outside community organizations do. Also, DLH is definitely not the only one. Find a group that fits you, or at least find a meeting that you find interesting. And I promise that you will be enlightened by that experience, and it may even shape your college experience, providing you with job and internship opportunities like mine did.