How Your Education Prepares You for the Real World
The one thing that constantly amazes me about students here at the University of Rochester is how multi-faceted they all are. Every single person you meet here has a wide variety of interests, ranging from academics to athletics, clubs and organizations to campus jobs, etc. Even more, most people end up pursuing interests very different from their intended majors, spanning across the three academic divisions: humanities, social sciences, and natural sciences and engineering.
In my two years here, I've had the pleasure of meeting some really inspiring people, and they have unknowingly motivated me to expand my horizons and do things beyond my comfort zone. Here are some of the things that I've decided to take part in:
Majoring in biomedical engineering
I knew I wanted to pursue biomedical engineering (BME) the moment I found out what it was, and now, after two years, I'm still as enthusiastic as I was in the beginning! Biomedical engineers take a variety of courses, including math, chemistry, physics, and biology, and currently, as a junior, I'm taking three upper-level electives in my concentration, Signals and Systems. I know that by the time I'm a senior, I will have a working knowledge of each of the BME fields and be able to solve real-world problems and start making an impact.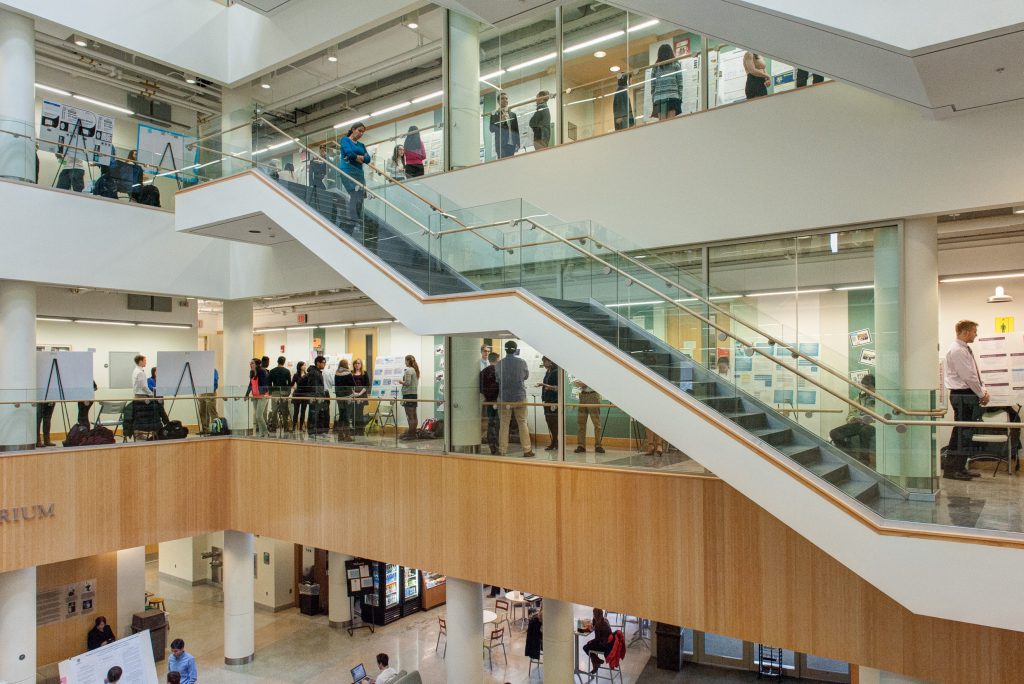 Clustering in philosophy
Ever since I took an ethics course on a whim, I've been planning on clustering in "ethics and values," offered by the philosophy department. Having never taken an argument-based course in life before, I was swept away by the idea of really thinking about how my decisions affect others around me. As a future engineer, I thought it would be really important for me to go beyond the science and math, and figure out how I can impact society from a humanities perspective.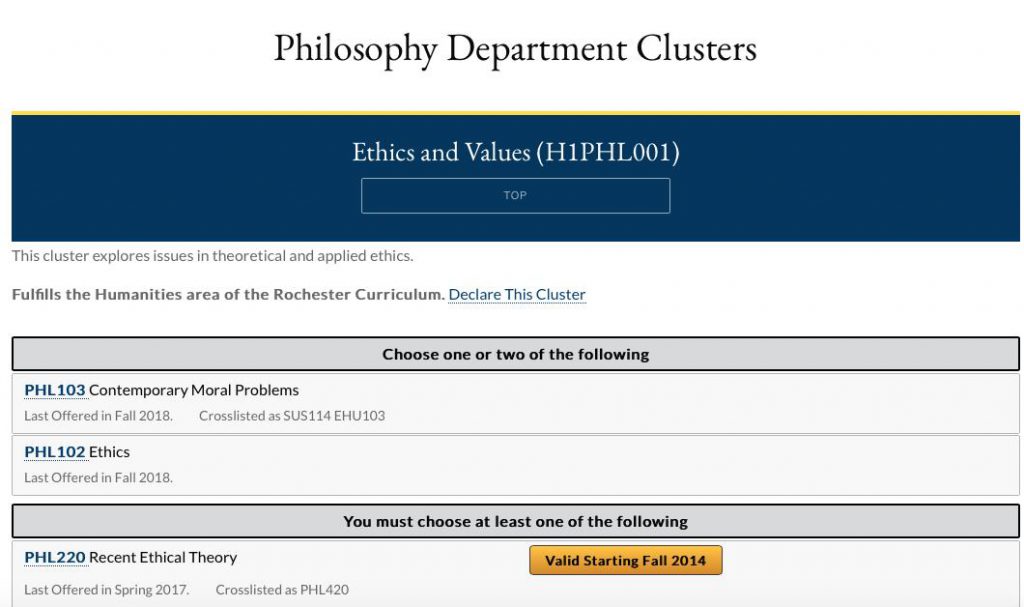 Working as a Meridian
Last summer, I became a part of the Meridian Society, and I can honestly say that it's one of most rewarding experiences I've had in college. The Meridian Society is an organization of campus tour guides who talk to prospective students on tours (all while walking backwards). I think that becoming a tour guide has made me a more informed person and given me the confidence to interact with people on a deeper level. This is awesome, because having people skills is really important nowadays, especially for those who want to work in a social environment.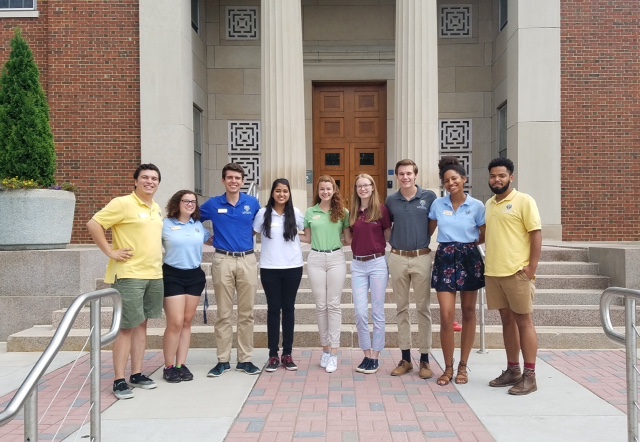 Conducting research
When I first came in to the University, I didn't know whether research was something I was interested in. But, I still applied for a couple of positions, just to experience it once and figure out a potential career path. Since I got accepted into a biomechanics lab last summer, I have come to realize that I actually enjoy doing research! It's something that has taught me a lot of skills, both technical and soft, like time-management, mechanical testing, communication, etc., and I'm super glad I decided to pursue it!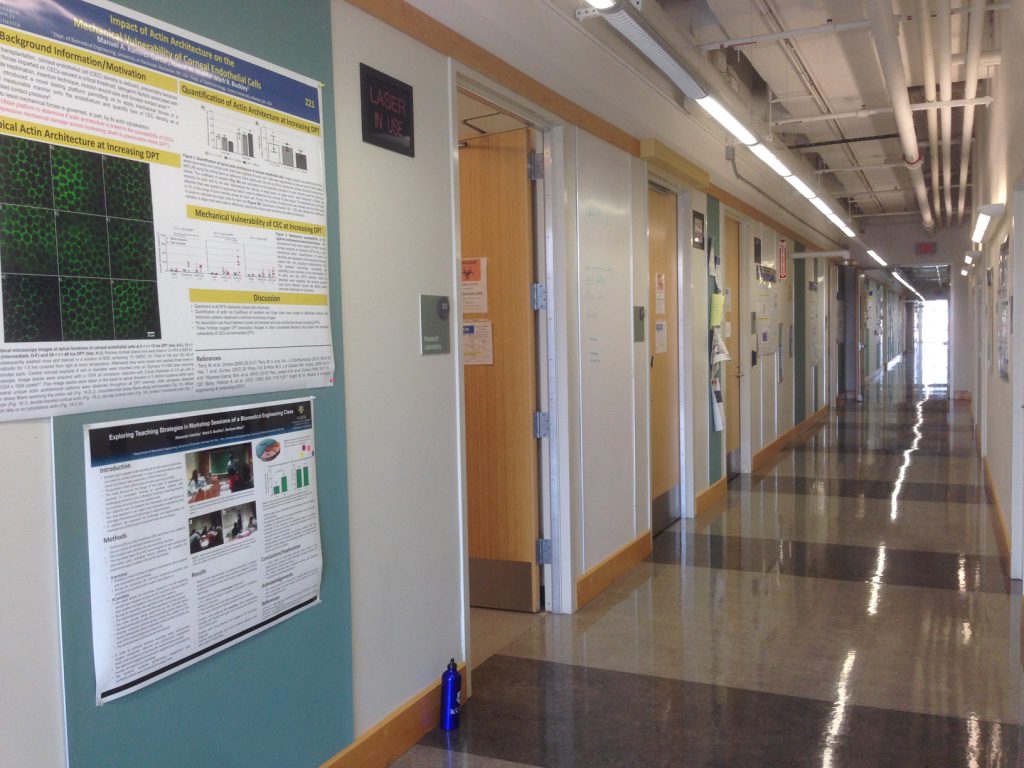 In the end, I think my collective experiences in the classroom, in the lab, and through clubs and organizations have made me a more adaptable person. Going beyond the traditional learning methods, I got the chance to be a "real-person" and learn to manage my interests in each of the humanities, social sciences, and natural sciences and engineering.
Ultimately, being at the University of Rochester has really helped prepare me for the future, and be ever better in my endeavors!