How To Write A Great Application Supplement
As a way to better understand how to write a great application supplement, it's important first to define the difference between the personal statement and the application supplement. These styles between essays can also vary depending on the prompts provided by the institution: 
What is an application supplement anyways?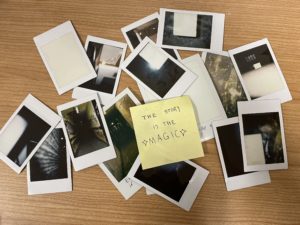 An application supplement is a college or University prompted essay that can sometimes contain multiple short essay questions to better understand a candidate's interest in their programs, the candidate's passion, or other outside influences that impact their life. It can better tell your story and who you are. The purpose of the supplement is simply to provide more information to the admissions team that they haven't seen before. This is different from the personal essay because it defines specific aspects of the school that resonate with you, revealing why you want to go to school, and how you make a good fit. 
Why is it important? 
The supplement can be a way for the admissions team to discover how much you know about the school and why you want to matriculate there. What is so special about their institution?  What connects your passion to their programs, student life, and campus culture? This is where you can elaborate on the specific details of what made you apply. A nice way to simplify your brainstorming for this essay is thinking about it like a cover letter. You're highlighting why you're a good fit for the University, your passions/interests, and why this position (or institution in your case) is a good fit for you. Essentially, you're showing off how much you know about the college specific to your interests (this is important because you don't want to be throwing random facts about the institution), and you as it pertains to your academic and career goals. 
What are three key elements to include?
The elements of the institution that you connect with 
While each supplement will be different based upon the college you apply to, you want to subtly reveal a few unique things about the college that are relevant to your interests. Examples of this could be a specific departmental event that happens every year, like a research conference or an essay competition. Based upon your proposed major or subjects that you would like to explore, you should be able to weave in aspects of the institution that interest you and appeal to your academic interests. This will show the admissions committee that you have researched and taken advantage of their resources, which is a strong skill as a college student. Likewise, it can also help you stand out from other applicants who may not know what is relevant to them for their academic goals. 
2. Why you want to go 
The first key element goes into this next element of writing about why you want to attend the specific school. Institutions want to know why you make a great fit for their institution, and part of that could be the alignment of your interests and their interests. U of R, for example, has a mission statement of "Meliora," meaning "ever better." Most of what U of R stands for is about making a difference, and making impactful change. Perhaps your interests align with this mission statement— maybe you want to go into the medical field to improve upon community healthcare, or perhaps you want to address international policies about climate change. These specifics are determined by you. The more specific, the better. Think about why you really want to go to the school you are applying to, and if their mission statement or programs, culture, student life, etc. fits with those goals. 
3. How you are a good candidate 
Finally, to tie it all together, you want to also showcase why you deserve to be a student at your potential school. This is your opportunity to reveal why you are the best candidate. Integrated with your answers about why you are applying and what elements of the institution stand out to you, you want to shine a light on the skills that make you unique. Even though you may have established who you are in your personal statement, the admissions team can't possibly know everything about you through that essay, let alone your grades and accolades. 
Like a cover letter, you want to address the skills that match with the skills you will be improving upon while in college. Perhaps you're really good at problem solving, and you want to join the prestigious student government because you know you'll be able to contribute your problem solving skills. Another example could be that you bring a diverse, creative background with you. Maybe you have a passion for open dialogues and meeting new people and that aligns with the school's goal of creating diverse spaces. The best way to think about this element is to think about the natural strengths that you bring to the elements that make you want to go to the school. 
What is a Creative Supplement?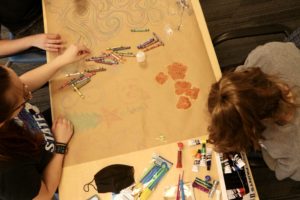 When I was applying to U of R, I had the opportunity to submit a Creative Supplement with my application. This was an optional choice, but because I had a background in creative writing, it was important to me that the Admissions team see that side of me. Not only did I want to showcase my creativity and creative writing skills, I also wanted to reveal a moment for me that could be seen as "the spark" of why I am a hardworking student. 
For me, I wrote a brief poem about a moment when I was younger. The poem recreated a moment I realized that I wanted to write stories and not wait to do so— showcasing the part of me that takes risks, challenges myself, and never ceases an opportunity to create something. 
While this example is specific to me and my passion, it reveals that your intent for the creative supplement should be about exploring an element of you that you want the admissions team to see. 
In short, a creative supplement allows you as a candidate to demonstrate your artistic abilities. This can add to your personal statement and the story you are painting with your application. If you have an interest or passion for music, art, writing, etc., you can use the creative supplement as a way to showcase your talent and deep-dive into your critical thinking. It is also a way of revealing your character traits; for me, I was able to show my resilience and driven mindset based upon the topic of the poem. 
Conclusion 
Overall, the best way to go into writing your application supplement is to think about the natural connections between you and the school. Asking important questions like "why do you want to go?" or "what courses align with your passions?"  and "what skills can you bring to the table?" add to the cohesive narrative. When you're having trouble identifying these key elements, make sure to take a breath and go back to the beginning— what stands out to you? What makes you excited to be applying? These questions can lead to a more natural response to the prompts, and allows you to reveal your most unique strengths.