How to Succeed in Your Admissions Essay
by Kayon Ellis, admissions counselor
Hi, everyone! As you can imagine, my colleagues and I read a lot of admissions essays every year. We enjoy getting to know our applicants this way and reading your stories. We also know this can be one of the most stressful parts of the application process. So I've come up with a list of tips and common misconceptions surrounding the admissions essay. I hope this is helpful and sheds some light on what admissions offices are looking for in your writing.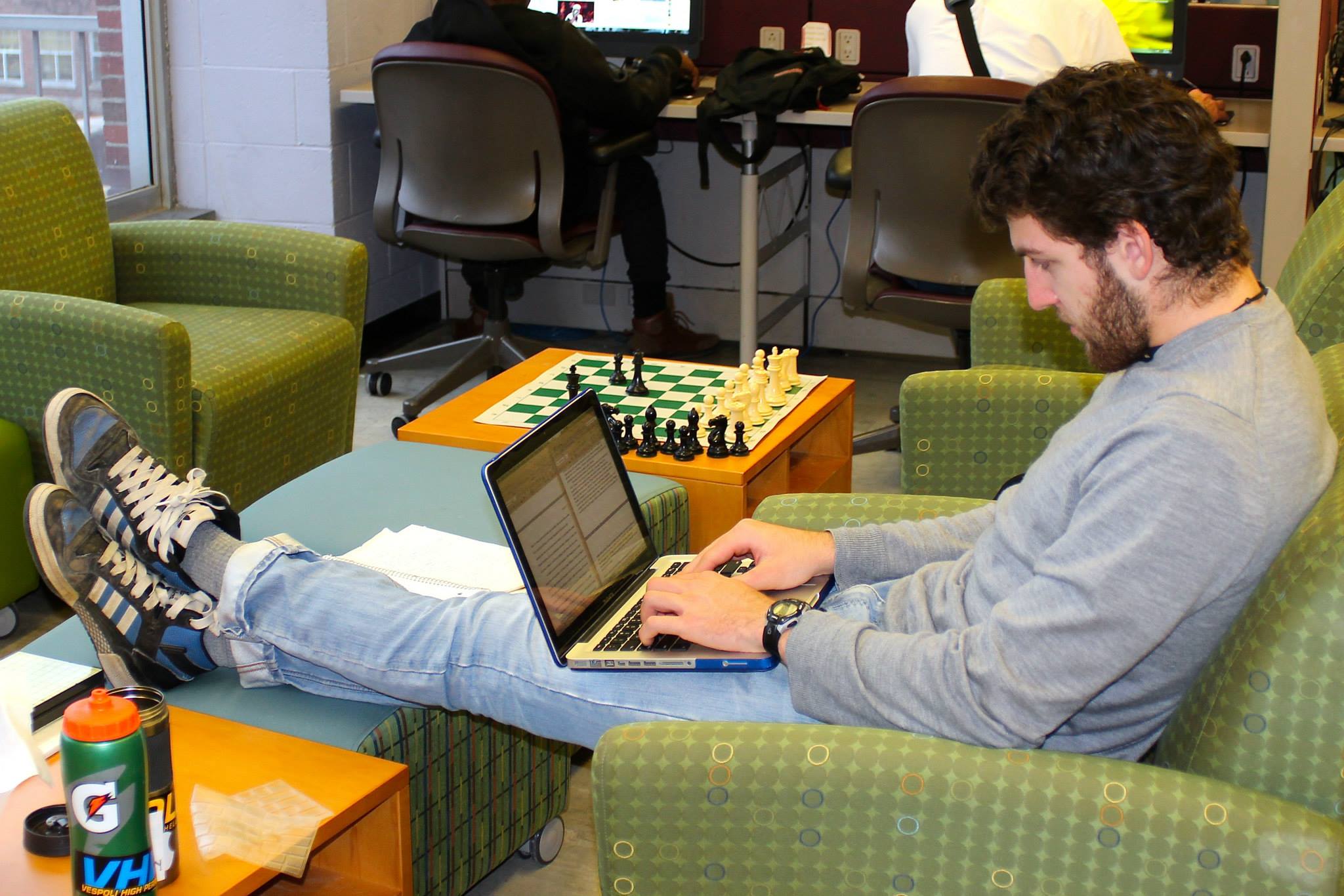 Common misconceptions and mistakes
Your essay has to be unique. Depending on the institution, some admissions counselors read hundreds or even thousands of applications a year. Multiply that by years of service and you're playing a fool's game. Instead of worrying about being unique, focus on being you. Sounds cliché, but clichés are used because they tend to have some inkling of truth. View the essay as an opportunity to speak to the reader one-on-one. This requires using your own voice.
Your opening line has to be killer. If you have a snazzy opener, great. If finding one is causing you undue stress, don't worry about it. I am going to read the entire essay anyway.
You have to write about something that is important to the college. You learned a lot of things in high school, but what colleges want isn't one of those things. Instead, focus your energy on presenting your best self, using your own voice. When you think of your best self, you probably start thinking about grades, extracurriculars, and test scores. Try not to spend the essay highlighting something that can be seen in another part of your application (i.e., don't write your resume again). We can access this information somewhere else, so it's a waste of an opportunity to tell us something new.
Be perfect (even though that's totally not authentic). Grammar and spelling are important. But I caution against having your entire family, counselor, coach, and the nice lady from the supermarket read and edit your essay. Students will try to draft the perfect document, and after all those edits by other people, the piece loses the original voice. Definitely take advantage of the ability to have someone proofread your essay, but be wary of them inserting their own voices during the editing process.
The essay doesn't have to be about you. When the prompt asks for you to write about someone who inspires you, and you spend weeks writing a moving piece about your grandfather and his accomplishments, it may be a great essay. I'm beyond excited to admit your grandfather, but I've learned nothing about you. How has your grandfather inspired you? What are you doing with this inspiration? Don't give too much unnecessary detail. Let's say you write about an injury you received during a sporting event. Instead of finding out how the inury/recovery affected you, I am now well versed in the rules of men's lacrosse and the weather on that day. Not very effective.
Moral of the story: I want to read an essay about an area of or experience in your life that is important to you, written in your own voice.
Tone
Students sometimes worry about striking the proper tone in their essay. We want to read something written in your voice. Don't write as lazily as you might text your friend in the middle of a late-night study session, but please don't use a thesaurus to find  "big words" to fill your essay.
Controversial topics
There is no shortage of topics to write about in this day and age. So, if a hot button topic is crucial to your college experience or who you are, write about it. Do note, however, that you are taking a risk. Some offices may not receive that essay well. Consider if that institution is really a good fit if a topic so important to you wasn't received well.
The supplement
You spent ages crafting the perfect essay. Spend time on the supplement too. It should be a means of expressing why you want to attend that particular school, and how you could contribute to their community. Even if that isn't the direct question asked, your answer needs to speak to your "fit" for that institution.
If you pick a college based solely on name recognition or on the fact that your cousin's boyfriend's little sister went there, your supplement will pose a challenge. You wouldn't be familiar with how you see yourself fitting into the school community, because you're not applying to that school for the right reasons.
After talking to your counselor and doing some introspection, you should be able to identify or take a guess at what size school you want, what type of campus culture is important, whether you want an urban vs. rural setting, etc. Once you've answered some of those questions, you should be able to easily craft a supplemental essay response.
Moral of the story: If you can't write something thoughtful, you probably don't really want to go to that school or you at least won't find the best fit at that institution.
Additional information section
If there is something you want the admissions office to know, tell them. For example: A decline in grades due to personal circumstances, or a paper you've published or a device you've patented. Do not use this as an opportunity to write a second essay.
Miscellaneous
Avoid using names of specific institutions in your essay! It's rarely appropriate.
I hope this helps guide you in your writing and relieves some worries you may have. You don't have to write the perfect essay (because that doesn't exist). You just have to represent yourself authentically and in your own words.