How to Get the Most out of Your College Tour
The fall season signals the beginning of a new semester, the start of a college journey, the looming fact that winter is coming, and most relevant to you high school seniors—college tours. I have only been on campus for a few days and I can't keep track of how many tours I've seen everywhere on campus! Here are some tips to help those of you who haven't toured yet or who have scheduled an upcoming tour.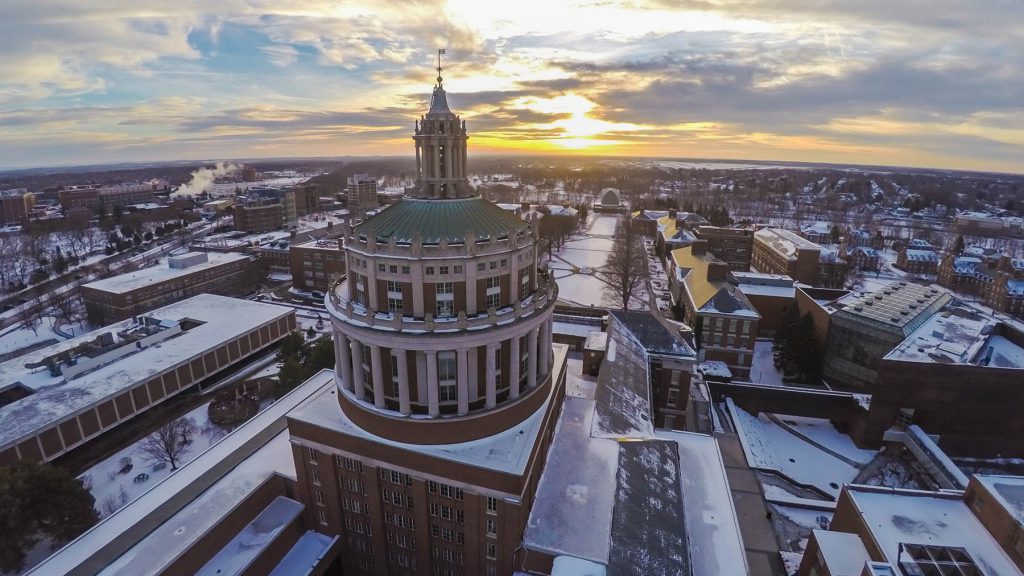 Take your parent(s)/guardian(s) with you
If you have strict or heavily involved parents or guardians, this may not even be a choice for you, but if you don't, it might not be wise to use your campus tour as an opportunity to show off your independence. Parents are not just good for a free ride; they can help add value and wisdom to your college tour in a way that only parents can. Because they are the people who raised and live with you, your parents know things about you that you might not realize on your own. Their perspective on which college environment you'll thrive in can help you figure out if a campus is a good fit for you. You can make a more informed decision by taking your parents' input into account when it comes to choosing a school.
But then . . . split up from your family
This may seem like a counter to my first point, but it is also important that you do not stick with your parent for the entire college visit. As I mentioned before, your parents are looking for qualities in a new home for you that you may not see at first glance. It would be beneficial to split up so you can have those different experiences during the tour. (For example, maybe you check out athletics and student life and a parent looks into financial aid and security.) Give yourselves the chance formulate your own opinions. By separating, each person can feel free to ask their own questions and seek out what makes them curious about the campus. This creates a judgement-free zone for both your parents and yourself. You should take this opportunity to seek out your own interests and concerns regarding the college and regroup with your party to discuss everyone's thoughts and opinions.
Take your time and absorb everything
When I did my college tour at the University of Rochester, I tried to fit it all in one day so that we did not have to waste money on a hotel. I left New York City around 2 am and got into Rochester around 9 am. Of course, I did not sleep the night before so when we got onto campus for the tour, I was so tired I could barely stay awake for most of the events and talks. Luckily, I was still able to get most of my questions answered and was able to make my decision to attend the institution. However, better planning would have allowed me to enjoy my tour more than I did. When you pick a tour date, it is in your best interest to reserve a day and time period where you can comfortably visit the campus rather than rush it all on an inconvenient day.
Take notes and pictures
Like many families, you might be on a road trip where you visit several nearby colleges. It can become very overwhelming when you start visiting several campuses in a short span of time. One way to make sure that these visits become resources for you to make a better-informed college decision is to take notes and pictures during each tour. If you go to an event on campus, meet with an advisor, or do a walkthrough tour, you should write down the things that are being discussed and any questions and answers. Having these notes will allow for you to refresh your memory later and you can compare your notes and thoughts about different schools. In addition, taking pictures will allow you to recall some of the buildings, areas, or spots that you especially enjoyed during your visit, so you can take those into consideration when making that final decision.
Whether you decide to apply to or attend the University of Rochester or not, I hope that you at least give us a visit and I wish you the best regarding all of your college endeavors. Good luck!