First-Year Housing: Ins And Outs
For the first two years of college at Rochester, you are required to stay on campus. As a first year, this is either in one of the four buildings on the First-Year Quad (the Quad), or one of the four wings of Susan B. Anthony Halls (Sue B.). So, to help you get acquainted with your future home, I thought I'd dish out some information about the ins and outs of first-year housing (along with my first impressions about each aspect).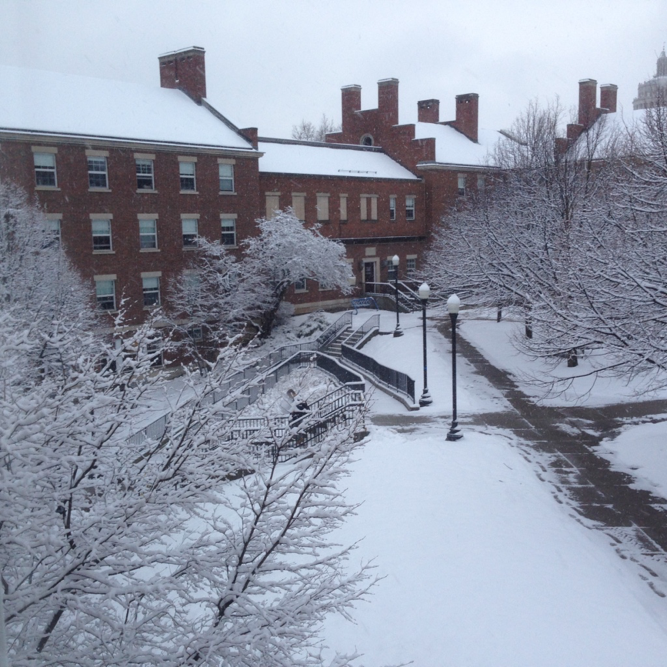 1. Rooms
First impression: They are bigger that I expected!
My room, which I share with my roommate, Liz, is much bigger than I imagined. At this point, we have fit in two beds, two dressers, two desks, three cupboards, a Microfridge, and a TV quite easily. The University provides most of the furniture, but it's up to you to make it homey! My roommate and I have put up posters and other memorabilia to make our room more personalized, but my favorite room décor are the life-sized cardboard cut-outs of Liz's dog, Ginger.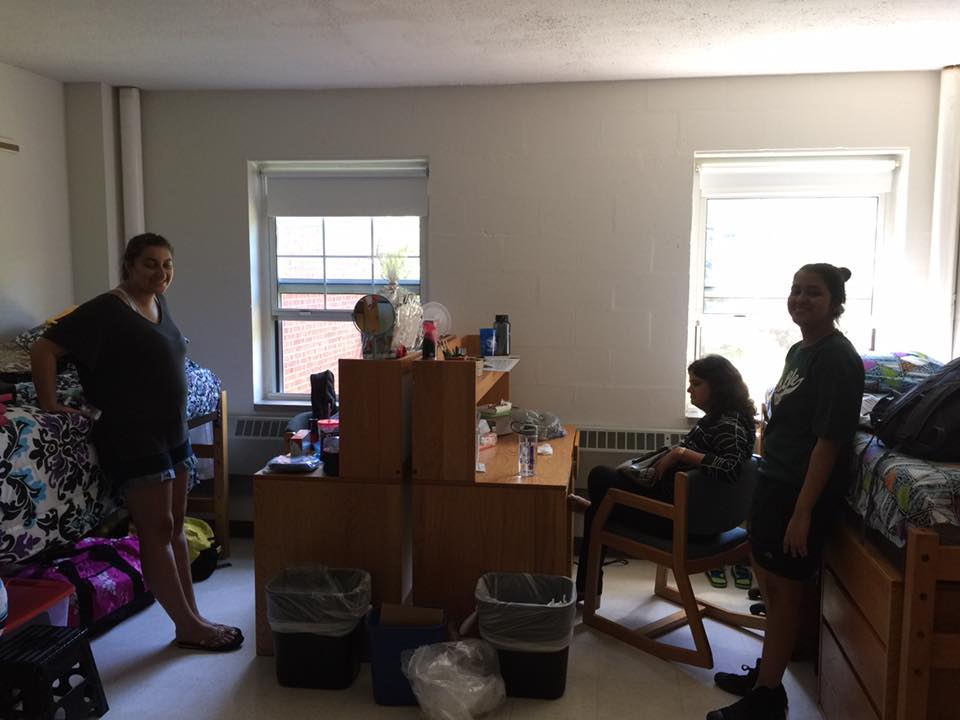 2. Laundry
First impression: How do I even do laundry?
Before coming to college, I had never done laundry on my own, so it was quite a novelty for me! But now, every time I do laundry, it makes me feel like I'm growing up and learning to be an adult. The most important tip I would give you is to never leave your laundry unattended. People will take it out if none of the other machines are free, and you wouldn't want that to happen. Strangers touching your clothes? No, thank you!
3. Food
First impression: I'm going to have to walk to get food?!
It is a known fact that unless you live in Sue B. (which is blessed with the wonderful dining hall, Danforth), you're going to have to walk to Douglass or Wilson Commons to get food. My first semester, I ate at the dining hall quite frequently, while this semester, I usually pick up subs at Blimpie's. If I knew how to cook, I would've taken advantage of the kitchen on my hall, but oh well. Overall, food is pretty accessible, so knock yourself out (at the same time, beware! Freshman Fifteen is real…).
4. People
First impression: I'll be sharing a bathroom with 24 girls…
College is probably the only time you can say, without sounding strange, that you have more than 50 neighbors. But, I personally think that living as a part of a college community is the best part about first-year housing! I got to meet so many people from different places, and that has been my favorite part till now.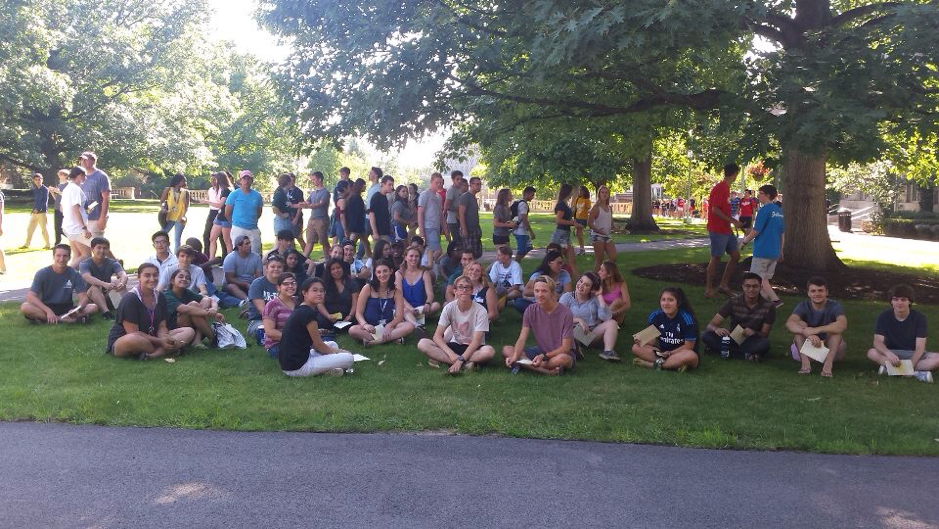 ---
To conclude, I would say life is very convenient as a first year. Everything you could possibly need is within walking distance, be it the library, gym, mail center, grocery store, and most importantly, a coffee shop. No matter where you end up living, the Quad or Sue B., your hall will end up being a big part of your first-year experience, and you're going to love it!