Forever GI Bill: Changes to Veteran Education Benefits
It's been an exciting year! The Veterans and Military Services Office learned about changes to veteran educational benefits after attending the National Association of Veterans' Program Administrators' (NAVPA) annual conference. Besides learning about educational updates on the Forever GI Bill, we attended Campus Leadership tracks that provided useful information on what other institutions are doing for their veteran population.
Educating faculty/staff on military service connected culture was a great topic of discussion. The most exciting news from the conference, however, included the passage of the Harry W. Colmery Educational Assistance Act of 2017,  known as the "Forever GI Bill."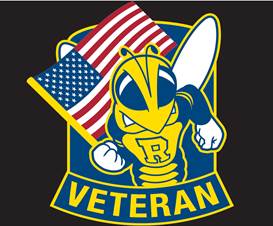 What does this mean? Below are just two changes that immediately went into effect with the passage of the bill. More information can be found on the VA's website under the Forever GI Bill-Harry W. Colmery Veterans Educational Assistance Act.
1. The 15-year time limitation for using Post-9/11 GI Bill
The 15-year limitation to use benefits is removed for veterans who left active duty on or after January 1, 2013, children who became eligible for the Marine Gunnery Sergeant John David Fry Scholarship (Fry Scholarship) on or after January 1, 2013, and all Fry Scholarship eligible spouses.
2. Restoration of benefits due to school closure
We are now authorized to restore benefits and provide relief to veterans affected by school closures or disapprovals. This is great news for veterans impacted by school closures and lost entitlement between January 1, 2015 and August 16, 2017. The caveat is that you must have attended an accredited institution and didn't transfer credits to a similar program. If you fall into this category, then you will have the opportunity to apply for restoration online. (It isn't live yet, but news is forthcoming.)
The keynote speaker for the NAVPA conference, Curtis L. Coy, brought us through a historical view of Atlantic City previously known as "Camp Boardwalk" to the expansion of educational benefits. We heard from Robert M. Worley II, Major General (Retired) USAF, who talked about the focus on a long-term solution upgrading technology, claim letters, quicker claims processing, and future release of the GI Bill Comparison Tool including the Forever GI Bill.
I hope exciting news about changes in educational benefits is helpful to veterans who are looking to return to school.
Happy Veterans Day!