Dance Culture at Rochester
by Sarah Kowalski, Class of 2017
Did you know there are about eighteen student dance groups on campus? And each one is unique and powerful in their own way! Together, they create a strong creative community of individuals who just love to move and dance together. There are always dance-related events and performances going on around campus, and they're a big part of student life here at Rochester. In this blog entry, I will feature just nine of these amazing groups!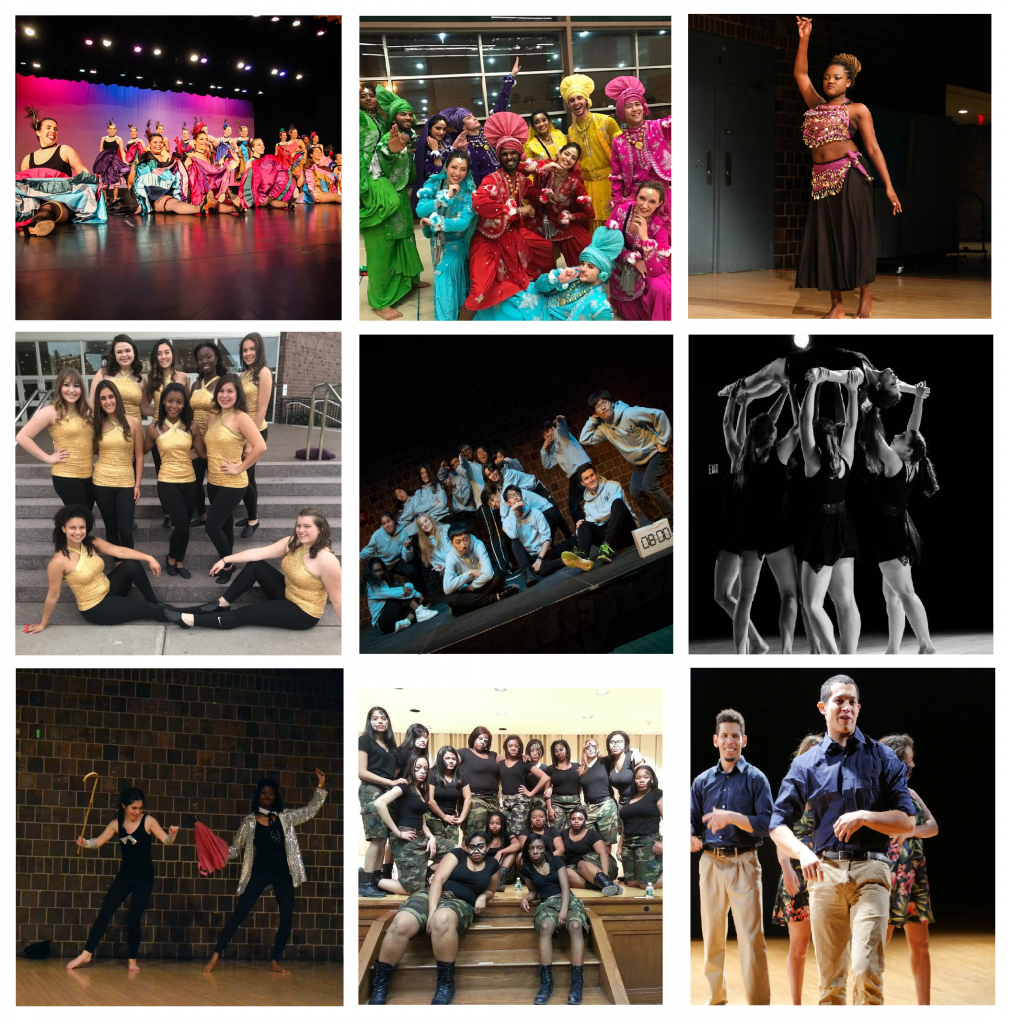 ---
Ballet Performance Group (BPG) 
Ballet is considered the "root" of traditional dance and the foundation of what BPG does. But BPG takes ballet to the next level by combining it with influences of other dance styles from Celtic to West African.
BPG has changed a lot since its founding in 1996, moving from strict ballet to what they are today. That being said, BPG values its ballet roots and regular ballet training is a mandatory part of being a member. This strengthens and refines the members' ability as dancers—no matter their level of skill or experience. Everyone is welcome in BPG and everyone has the change to learn more and to challenge themselves.
Something unique about BPG is its outreach program. Members of BPG teach ballet as a weekly after-school program for children in the local community, which is a fun opportunity for the kids and a rewarding, character-building exercise for the BPG dancers. These kids even get to perform in BPG's big show. "They get up on stage, and they just shine!" says one BPG member proudly.
---
Black Students' Union's Xclusive Step Team
The Xclusive Step Team was founded in 2006, but was revamped between 2011–2013. Xclusive is all about African American cultural expression through dance. Step derives from a form of resistance against slavery two hundred years ago and is still an incredibly strong form of expression today. Describing seeing step performed for the first time, Secretary Nabila Malla exclaims, "I was shook!" Describing her personal experience with step, Nabila explains, "It makes me feel powerful."
Xclusive is very energetic and inclusive. Members "feel free to ask anyone for help" when they have trouble with a step, and the structure of practices ensure that members "don't feel intimidated at all." After all, "at the end of the day, we all want to have fun," Nabila points out.
---
Korean American Students' Association's RICE Crew
The Rochester International Choreography Entertainment (RICE) Crew specializes in K-Pop but they also dance to American hip-hop music.
The crew grows each year and now boasts a family of about fifty-five members. There are auditions each semester, but everyone makes it. Fall auditions are to divide the membership into a general team (more workshop-based) and a performance team (faster-paced). But don't worry—everyone gets the chance to dance in performances if they want! During spring auditions, members of the general team can move up to the performance team. Not to mention, everyone still dances together at least once a week, so the large family atmosphere is not divided.
RICE is currently working on an exciting new project to start an online K-Pop cover team. It is open to general and performance team members, and the goal is to create high-quality, professional dance videos for the world to see. This will bring a lot of good publicity for the talented members of RICE Crew and the University of Rochester in general.
The members of RICE lovingly describe it as "psychotic" with "fifty kids running around." Even introverted members who are quiet at the beginning of the semester inevitably come out of their shell. Although the members inevitably have a wide range of personalities, they are together because of their love of dance and consider each other family nonetheless.
Coming soon there will be an Instagram, Twitter, and another YouTube channel for the K-Pop dance cover team.
---
Vice President Rachel Levy describes Louvre is an "outlet for dancers who've had a lot of previous training" for them to continue to dance, grow, and learn from each other. Louvre specializes in contemporary dance, but is influenced by the members' backgrounds, so individual dances sometimes have jazz, ballet, or hip-hop vibes.
Louvre is entirely student-run, and so members learn about costume design, stage design and lighting, choreography, and writing "interludes"—the narrative elements key to a Louvre performance.
"We all just love dancing, and we love dancing together," says president Lauren Nogan. "We just really love dancing," agrees Rachel. In fact, they love it so much they've had that phrase written on a t-shirt! Love has so much to do with it, in fact, that recent members have taken to highlighting and rearranging the letters in the name: Louvre > LoUvRe > UR Love
---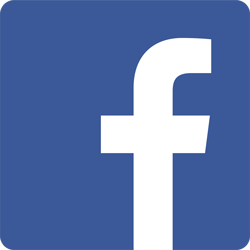 According to President Andrea Johnson, Radiance is for "everyone who wants to dance and have fun." Vice President Emily Tymen agrees that it is a "welcoming space" for members to "explore dance." Radiance is open to all skill levels and exposes dancers to many different styles. The fall semester is dedicated to dance "immersion," in which members do workshops with various other groups and learn all of these styles. Then the second semester is dedicated to preparing for their big spring show.
Radiance is a dance theater organization, which means they perform skits between the dances in their show. The skits together tell a story—usually one with a twist ending! Each dance in the show demonstrates a different style.
The members of Radiance emphasize the fact that the group has a very "chill" and "fun" atmosphere. We "hang out with friends, dance together, and do weird things," explains one member. When asked what they favorite part of Radiance was, three executive board members gave these answers: Emily loves meeting and befriending new people. Andrea loves creating the skits for the show, and Business Manager Jen Joseph loves the fact that you do not need experience to join.
---
Bhangra is a traditional Punjabi folkdance which has been popular in the US in recent decades. Every performing and competing team has developed its own style, incorporating various influences ranging from modern hip-hop to other traditional Indian dances. According to team captain Ryan Daley, the main goal of Rochester Bhangra is to "preserve the culture and also add to it."
Rochester Bhangra was one of the first competitive collegiate Bhangra dance teams, and they remain strong today. Over the years, the group has become very diverse and it is now the most diverse competing Bhangra team in the country!
The members dedicate themselves to training and practicing, and then they travel around the country (and Canada!) performing against other teams. Last year, the team participated in six competitions. That being said, Bhangra does a lot locally too. They often "guest star" at events on campus. Off campus, they lend their talent and energy to charity events, local restaurants and weddings, and annual festivals. They even hold workshops to teach the basic steps of Bhangra to anyone who wants to learn.
---
Royals is actually a club sports team, and it's the only dance group whose mission is to promote school spirit. They specialize in jazz and ballet with a bit of hip-hop, but really, they do everything! Royals accepts dancers of all backgrounds and "sculpts" them.
Royals was founded very recently in 2016 and they are currently working very hard to continue to grow in power and awareness. Their goal is to become very sports-centered, and they already perform at basketball half-time shows. But it is important to remember, Royals' dancers are not cheerleaders. There are no pyramids, chanting, or stunts—just some intense dancing!
When they were first starting out, the founding members of Royals had to start from the bottom—literally! They trained in the basement of Valentine Tower (one of the campus dorms). It was a tiny, carpeted room, with no mirrors to help them see what they were doing or improve. They struggled, but they also triumphed. Royals has since earned official recognition and is growing.
The Royals are a classy group. Their style is "dignified" and "a little bit diva-ish" too. In some performances, the dancers wear actual crowns—royal indeed!
---
Spanish and Latino Students' Association's SALSEROS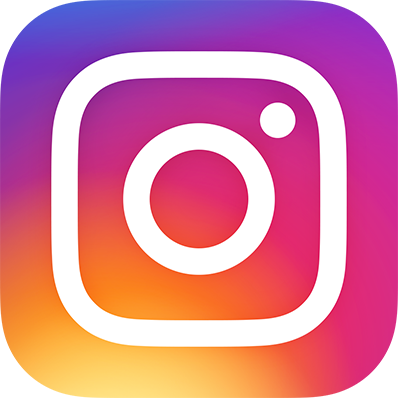 Spanish and Latino Students Expressing Rhythm on Stage (SALSEROS) is all about, well, Spanish and Latino students expressing rhythm on stage! That being said, everyone is welcome—you don't need to be Hispanic or Latina/o to enjoy Latin dance. SALSEROS is very "welcoming and receptive," Vice President Nicole Vieyto explains, and once you're in, SALSEROS becomes your "family," your "home away from home."  Lessons don't depend on each other, so members can come to any lesson any time. You don't need to have any experience in Latin dance, or any dance for that matter.
SALSEROS performs and holds workshops on campus throughout the year. This November, they're having an event called Bailamos! at which different dance groups on campus will come together to teach each other their respective styles. In the spring, there will be SALSEROS's annual showcase, Sabrosura. Sometimes, SALSEROS dances off campus, like at last year's rueda flash mob in the city. (Fun fact: Rueda is Cuban-style salsa!)
---
Sihir's mission is two-fold. One is to promote body positivity and self-love. The other is to increase cultural awareness and sensitivity for Middle Eastern and North African culture and dance.
Anyone can dance, and everyone is welcome in Sihir. Members don't have to perform in shows, though most do. Sihir is entirely student-run, and that means students are able to express themselves by choreographing in addition to dancing and performing. Bellydance is traditionally improvisational, which lends itself to a unique style for each dancer. It's about "listening to your body and listening to the music," explains one executive board member.
President Sophia McRae describes Sihir as "very chill" and "the chillest dance group" on campus. She goes on to explain that all members are just trying to "live [their] best lives." Publicity Chair Cassidy Clayton completely agrees, calling bellydancing "relaxing" and ensuring that Sihir "[doesn't] have any drill sergeants." Everyone is there just to have fun, support one another, and move their bodies to the music!
---
Will you join one of these groups when you come to Rochester?